Chuck Schumer And A Top House Legislator Work To End Cannabis Prohibition
This past week during a press conference Senate Majority Leader Chuck Schumer announced he will be filling his cannabis reform bill. Schumer's bill has been long anticipated and he is planning on having his bill filed sometime in April. If successful Schumer's bill would federally legalize marijuana. House Judiciary Committee Chairman Jerrold Nadler (D-NY), who also spoke, discussed progress on his separate legalization bill.
Each of the leading legislators described their efforts to end prohibition at an event in New York City. Which also involved House Small Business Committee Chairwoman Nydia Velazquez (D-NY), New York lawmakers. Plus advocates with the Drug Policy Alliance and other organizations.
This past Friday turned out to be an incredibly eventful moment for federal cannabis policy. Along with the House recently passing a large-scale bill that contains the bipartisan Secure and Fair Enforcement (SAFE) Banking Act. This will make for the sixth time that the SAFE Act has cleared the chamber in some form.
"In the coming weeks, we're ramping up our outreach—and we expect to introduce final legislation. Our goal is to do it in April," Schumer said at the New York event. "Then we begin the nationwide push, spearheaded by New York, to get the federal law done. As the majority leader, I can set priorities. This is a priority for me."
The Next Step For Federal Reform In The United States
Supporters were motivated when Schumer first revealed details about his Cannabis Administration & Opportunity Act. Schumer revealed his bill in draft form for public comment back in July. But they've grown intolerant with his regurgitated statements in the months since that a formal introduction was coming "soon." Currently, he's placed a definitive timeline, and Schumer shared more words on the matter. Separately he said in a meeting with activists that he expects committee hearings on the proposal shortly after it's finally filed.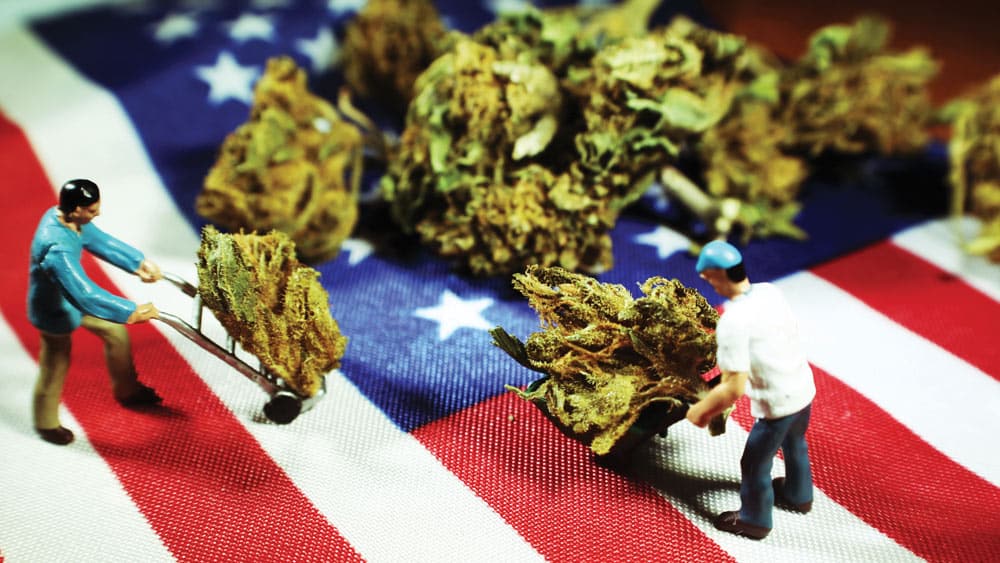 "Right now, we're taking those comments [on the draft version] and reaching out to Democratic and Republican senators," Schumer said, adding that "we have some Republican support." It's not clear if he's indicating that there will be GOP cosponsors on the bill itself or if he's referencing general support from voters and some lawmakers across party lines for ending prohibition.
"If any senators have other ideas that they want to add to the bill, as long as it keeps social and economic justice as the spearhead, we're happy and willing to listen," he said.
Let's say if committee hearings start fast following an April introduction, it seems highly unlikely that it will pass and make it to Joe Biden's desk. Which was supposed to be done on the unofficial cannabis holiday 4/20. As Schumer said he wanted to see happen in a Senate floor speech delivered last April 20.
[Read More] A New Cannabis Banking Measure Is Being Worked On By Congress
Schumer, Nadler, several New York legislators also made a point at Friday's event. They said that while New York's legalization law, which is actively being enforced, it should serve as a model. A blueprint for the nation's comprehensive equity will only be achievable once federal prohibition is lifted.
Pushing Forward On Federal Cannabis Reform
"We want to renew the case for comprehensive marijuana reform that repairs the harm of the war on drugs at the federal level, using the great work that has been done here in New York as an example and way to lead," Schumer said, adding that "just because we have a state law, the federal law still creates problems, and that's why one of the many reasons we need to change it."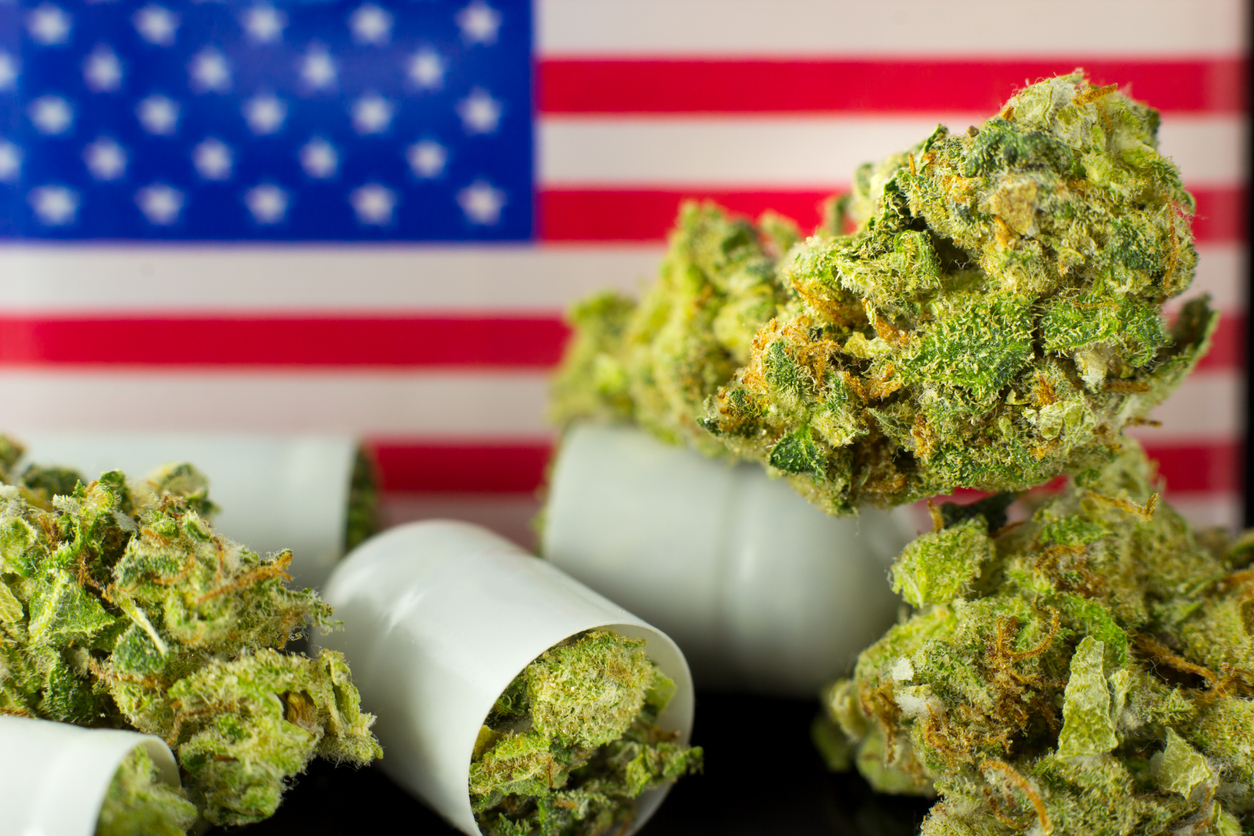 The majority leader's office has been working on negotiations with advocates and stakeholders. This is for both his legalization measure as well as the SAFE Banking Act. Which he was pointed out for blocking as part of a separate defense bill back in 2021
Schumer and his associates have insisted on passing comprehensive legalization first before the SAFE Act. Yet the sponsor of the banking bill, Rep. Ed Perlmutter (D-CO), said, after initiating conversations with Schumer's office, there may be a road ahead to advance his legislation. That could pass through both chambers with equity-focused amendments that Schumer wants to see.
[Read More] Cannabis Tax Revenue In Massachusetts Has Now Passed Alcohol
The Senate leader back in 2021 said he wants to keep the "big boys" out of the marijuana industry. And keep the focus in favor of creating opportunities for smaller operators. Especially when cannabis is federally legalized, and he said that his upcoming bill would accomplish that.
"We don't want the big boys to come in," he said at the time. "After all the pain that's been occurring in communities like the one you represent in Brooklyn, where I'm from—to have the big boys come in and make all the money makes no sense."
---
MAPH Enterprises, LLC | (305) 414-0128 | 1501 Venera Ave, Coral Gables, FL 33146 | new@marijuanastocks.com