Are These Marijuana Stocks Worth Buying Right Now?
Over the last 6 months, marijuana stocks have had a surge of upward momentum. This run has come with some up and down price action but overall cannabis stocks have been trading up for the most part. Some of this upward momentum comes from the promise of state and federal cannabis reform. So far the start of the new year has brought a newfound interest in the cannabis industry.
As well this has led to more people investing in cannabis stocks and cannabis companies directly. Yet with how volatile the market is cannabis stocks can be up one momentum and down the next. This is where someone looking for marijuana stocks to buy would execute. For instance, when stocks begin to drop in share price depending on the company this dip may present a good buying opportunity.
There is no guarantee that stocks will continue to rise in trading. Yet if the company has a history of good trading then when it begins to dip investors have the potential to see a nice return. Just because a stock drops in price doesn't mean that it has lost its value. Most stocks have moments where their share price drops before rising once again. Now there is no definitive time on when a stock may rise again which is why shareholders must keep an eye on the market.
Many things can impact how the market trades from politics to overall stock market issues. Nevertheless, if a company that is publically traded shows good business performance then most times dips won't last for too long. With a young market like cannabis, opportunities are found every day. So with this always watch for the dip as a way to find low entry points especially in a volatile market like cannabis stocks.
Cannabis Stocks To Watch
Charlotte's Web Holdings, Inc. (OTC:CWBHF)
Sundial Growers Inc. (NASDAQ:SNDL)
Charlotte's Web Holdings, Inc.
Charlotte's Web Holdings, Inc. is one of the more popualr CBD cannabis stocks to watch. The company first become popualr when the Stanely brothers grew a strain of cannabis that was low THC and high CBD. The purpose behind this strain was to help a young girl named Charlotte who suffered from a severe illness.
Since then the company has taken off in a major way as now they are looked at as one of the top CBD companies in the cannabis industry. In recent news, the company announced back in January it has been granted U.S. Utility Patents for its hemp genetics by the United States Patent and Trademark Office.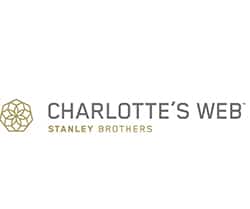 "Achieving the first patented hemp hybrids demonstrates that it is possible to improve hemp through similar methods as other agronomic crops using natural breeding techniques. We believe that 'Kirsche' and 'Lindorea' are some of the hardiest botanical hemp varietals under cultivation." said Bear Reel, Charlotte's Web vice president of cultivation and R&D and the developer of the new varietals.
CWBHF Stock Update And Market Performance
With this patent, the company can the company is free and clear to produce more products from its hemp cultivation. As far as market performance goes the company has had a bit of price fluctuation for some time. Since the start of November CWBHF stock has been fighting market volatility.
Yet during this time, the company was able to see gains before dropping in December. Marijuana stocks tend to trade up and down quite frequently. Some investors feel this is due to uncertainty and speculation about the future of the industry.
Even though CWBHF stock is down from the previous trading currently in February the company is up over 25 percent. With CWBHF having a slight dip this may be the time to find a good entry point with this marijuana stock to watch.
[Read More]
Sundial Growers Inc.
Sundial Growers Inc. is one of a handful of cannabis stocks that some have mixed feelings about. Since 2019 the company has been on a downtrend even with small spikes in trading. If you look at the last year of trading for the company you can see that SNDL stock is a volatile investment that presents more risk than other cannabis stocks to buy. Yet since the start of 2021 SNDL stock has been able to pick up in trading.
For most of 2020, the company was not able to see the increase in trading. This is not to say that the company cant make some corrections to gain the trust of the market to see better trading. However, there is much that needs to be done from an operational standpoint first. Currently, the company is down over 80 percent from the time Sundial went public.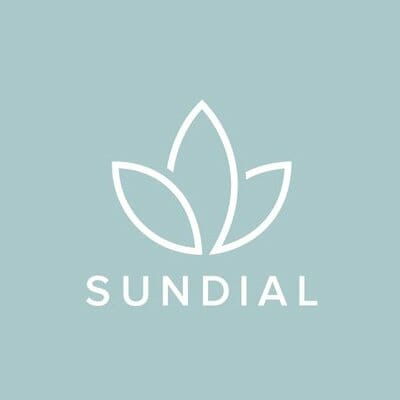 So far the companies best rally came in February. From the 1st of February to the 10th SNDL stock had a 143 percent increase in trading. Shortly after this spike in trading SNDL stock dropped once more. As of now, some investors are focused on other cannabis stocks. However, some are keeping watch on SNDL stock for any potential future gains.
---
MAPH Enterprises, LLC | (305) 414-0128 | 1501 Venera Ave, Coral Gables, FL 33146 | new@marijuanastocks.com