2 Marijuana Stocks To Watch Before Next Month
Right now there is a lot of excitement around marijuana stocks and the cannabis industry. With the promise of federal cannabis reform investors have been looking for the best marijuana stocks to buy. Since the start of the new year, many cannabis stocks have been on an upward trend. However, there has been small down tends but overall the cannabis sector is continuing to trend and bring in new investors.
Currently, there is a lot in the works for the cannabis industry that can impact how marijuana stocks may trade. For instance, over the last 6 months, there has been a lot of things that have caused marijuana stocks to have an uptick in trading. Much of this forward momentum started back in November when the Presidential elections were happening. During this time 5 new states went legal and this caused some cannabis stocks to rally. As of now, the cannabis industry is gearing up for the potential of federal cannabis reform as well as more states to go legal in 2021.
With this cannabis, stocks may see a bigger influx in trading if companies can perform well in new markets. These potential new markets will provide great opportunities to each individual state. For instance, beyond establishing new markets there can be more chances for people to looking to find work in a growing industry. With more in the works for the cannabis sector, much is dependant on federal and state-level cannabis legislation. If things work out then the future of marijuana stocks could be one with bigger gains. Down below we will discuss 2 marijuana stocks that have may reach big gains in 2021.
Cannabis Stocks To Watch
Cura Leaf Holdings Inc. (OTC:CURLF)
4Front Ventures Corp. (OTC:FFNTF)
Cura Leaf Holdings Inc.
Cura Leaf Holdings Inc. is one of the better know cannabis companies in the industry. The company is a top vertically integrated U.S., multi-state cannabis operator with a goal to improve all things cannabis. In recent news, the company has announced it will be working on expanding its Select brand into the state of Utah. Cura Leaf will start its product expansion with the brand's popular Select Elite cartridges.
"Select has been part of Curaleaf's family of brands since early 2020; our team has seen firsthand how well-received the brand has been in every market we've entered, and we are delighted to introduce Select Elite to Utah's medical cannabis community," said Joe Bayern, CEO of Curaleaf. "Our passion for serving our patients is reflected not only in our commitment to providing high-quality products but also in our mission to educate our patients so they make empowered choices throughout their cannabis journeys."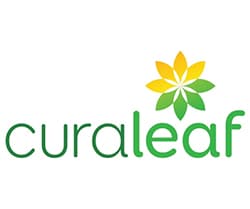 This current product expansion is another indicator of the growth potential the cannabis industry has. Over the last 4 months, the company has been able to pick up some positive sentiment in the market. In October CURLF stock has fought its way through market volatility. From October to the end of December CURLF stock was able to climb in the trading despite fluctuating in price. During this time the company saw gains of 66 percent before climbing again at the start of the new year. From January to February 22nd CURLF has increased in trading by 36 percent. As trading continues to look good the company is showing why it should remain a marijuana stock to watch.
[Read More]
4Front Ventures Corp.
4Front Ventures Corp. has been one of the more interesting marijuana stocks to watch. Similar to CURLF stock the company has been fluctuating in price due to how volatile the cannabis sector is. However even though FFNTF stock has gone up and down gains have been made in the process. Back in April right after March lows, the company began its rise in the market even with slight dips in trading.
Looking at trading back in May all the way to the end of August during those 4 months CURLF stock shot up by 94 percent. This price movement led to investors who were smart enough to hold to see a decent return. From September to November, more volatility struck the market but FFNTF stock was still able to maintain its upward climb. During, these 3 months FFNTF stock reached gains of 5 percent. When December came around the company had another small uptick that made for a 7 percent increase for the month.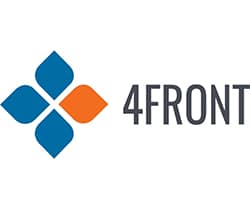 Some investors may think these small gains are not enough to pique their interest but all gains add up. As the start of the new year arrived FFNTF stock once again was able to sustain its upward market momentum. In the first month of 2021, the company closed out with gains of 15 percent which led to even bigger gains in the following month. So far FFNTF stock is up over 55 percent and as things continue in an upward path the company is looking good at the start of 2021.
---
MAPH Enterprises, LLC | (305) 414-0128 | 1501 Venera Ave, Coral Gables, FL 33146 | new@marijuanastocks.com