Cannabis Stocks With Different Exposure To The Industry
When investing in the cannabis market there are many different marijuana stocks to choose from. In general cannabis, stocks have been performing well in the market to start 2021 and are gaining investor interest because of the growth in the industry. One particular area that could see massive growth in the next five years is CBD and extraction marijuana stocks.
At the present time, analysts at Grand View Research are predicting the legal marijuana market to be worth $73.6 billion by 2027. Additionally, increased demand for CBD and THC products has already added to revenue growth in leading cannabis companies. In 2020 cannabis companies in the U.S. and Canada have been reporting much higher revenue and an increase in the demand for cannabis derivative products. In Canada, derivatives became legal at the end of 2019.
Although this introduction was interrupted by the pandemic at the end of 2020 it began to flourish. Now derivatives have added revenue growth to most Canadian cannabis companies. Another important area of growth could be the CBD-based skincare market. A report from Allied Market Research says this market could exceed $3.45 billion by 2026. Relatively speaking the CBD skincare market is valued at $633.6 million in 2018 showing tremendous growth for the future.
Future Prospects For Cannabis Industry
As the possibilities for cannabis reform and decriminalization increase so does the potential for rapid industry growth. In essence, this could allow cannabis companies to list their shares on major U.S. stock exchanges. Giving these companies a much broader investment base.
In 2020 CDB and extraction companies did not see the recovery most of the rest of the industry had. But with regulation going in their favor these companies could see more momentum in the future. With these stocks not recovering until the start of 2021, they could hold more value.
For the purpose of finding cannabis companies in the CDB and extraction areas of the cannabis industry, we can begin to research. Starting in January these pot stocks have seen upward momentum in the market. Although this recent pullback has brought them trading lower in the market it could be an opportunity to start a position. With this in mind, let's take a look at 2 marijuana stocks to watch in the CDB and extraction industry.
Read More
Marijuana Stocks To Watch:
Charlotte's Web Holdings, Inc. (OTC: CWBHF)
MediPharm Labs Corp. (OTC: MEDIF)
Charlotte's Web Holdings, Inc.
Charlotte's Web Holdings, Inc. is the market leader in the production and distribution of hemp-derived CBD wellness products. Under a family of Charlotte's brands, the company provides premier quality products with hemp genetics that are 100% American grown. Recently Charlotte's Web expanded into Israel through a strategic alliance with InterCure Ltd. In detail, InterCure owns one of Israel's largest and well-established medical cannabis producer Canndoc Ltd.
On January 12th Charlotte's Web announced it has been granted a U.S. utility patent for its hemp genetics by the U.S. Trademark office. Particularly,  these patents cover two of the company's new feminized seed hybrid hemp varieties. Currently, Charlotte's Web has a total of five U.S. hemp variety grants which include one plant patent and four utility patents as it advances the science of hemp cultivation. In 2020 although the pandemic affected sales the company managed to deliver better than expected financial results that show future potential.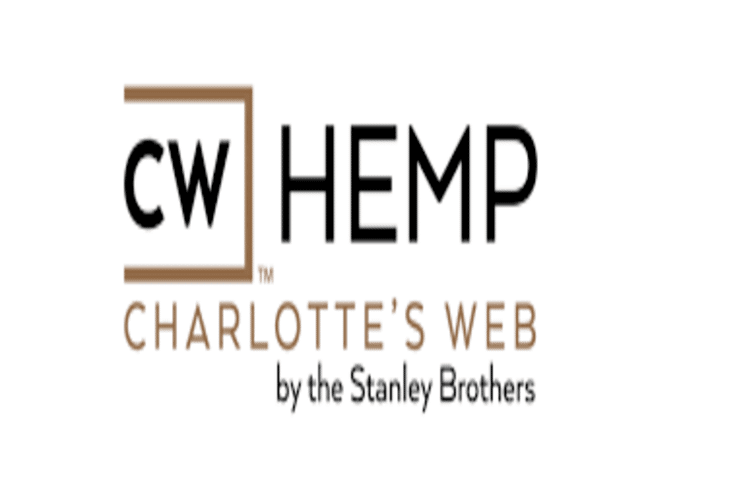 CWBHF stock is up 56.95% year to date with a 52-week high of $7.38 in Mat of 2020. Currently CWBHF stock is trading at $5.65 heading into the close of February 19th. At the present time, TipRanks analysts are giving CWBHF stock a 12-month average price target of $5.56. This would be a 7.34% increase from current levels. Because Charlotte's is well-positioned for growth in the CBD industry CWBHF stock is a top pot stock to watch next week in February.
[Read More] 2 Marijuana Stocks That May See Bigger Gains This Month
MediPharm Labs Corp.
MediPharm Labs Corp. is in the production of purified, pharmaceutical quality cannabis oil, concentrates, and advanced derivative products. The company prides itself on having an expert research-driven team, state-of-the-art technology, and purpose-built facilities.  Through its wholesale and white label distribution platforms, MediPharm distributes cannabinoid-based products both domestically and internationally.
On February 17th MediPharms received a cannabis drug license to manufacture and distribute pharmaceuticals containing cannabis. In detail, the CDL license is a requirement in the qualification of MediPharms to manufacture and supple drugs containing cannabis. Generally, this includes pharmaceutical prescription drugs that have been classified with a Drug Identification Number or DIN.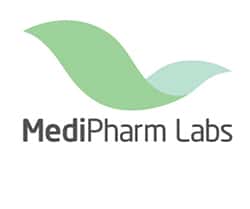 MEDIF stock is up 46.74% since the start of 2021 with a high of $0.785 on February 10th. Currently MEDIF stock is trading at $0.6017 going into the close on February 19th. Recently analysts at Stock Invest are giving MEDIF stock a rise of 50.69% in the next 90 days. This analysis is based on short-term trends in the stock's price action. For this reason, MEDIF stock is a cannabis tock to watch for gains in 2021.
[Read More] Best Marijuana Stocks To Buy Now? 2 Pot Stocks For February 2021
---
MAPH Enterprises, LLC | (305) 414-0128 | 1501 Venera Ave, Coral Gables, FL 33146 | new@marijuanastocks.com