Will These 2 Marijuana Stocks Bring In More Gains In 2021?
Although marijuana stocks started to drop during the trading on February 18th this presented a chance to buy the dip. Over the last 4-6 months, cannabis stocks have rallied to new levels. As well there have been trading days where these increases in trading have dropped in the share price. When this happens investors tend to look for the best cannabis stocks at bargain prices. Currently, the cannabis sector has once again become a hot topic of discussion. Investors have found a renewed interest as the promise of better cannabis legislation is on the horizon. So over these last 6 months, there have been days when cannabis stocks have a downtrend before rising again.
This has brought much attention to investing more money into the industry. Right now the big focus is on U.S. cannabis companies because some investors feel from a fundamental standpoint U.S. cannabis companies are better than some Canadian cannabis companies. With all eyes on the U.S. brings more pressure to Biden on how his Administration will proceed with ending cannabis prohibition. Ending cannabis prohibition will help to establish new markets and expand current operations. Also with federal cannabis reform marijuana stocks will be able to uplist to different exchanges such as the NASDAQ or NYSE.
The reason why cannabis companies can't do that now is cannabis is still federally illegal. Furthermore, in 2021 there are many more states that will soon vote on cannabis legislation. This will add more value to the U.S. cannabis industry and allow for more cannabis businesses to establish themselves in a new market. Projections for the U.S. cannabis industry are set to reach $30-$70 billion over the next 5-10 years. So it's no wonder why more people are taking a bigger interest in cannabis.
Marijuana Stocks To Watch This Year
Indus Holdings Inc. (OTC:INDXF)
MariMed Inc. (OTC:MRMD)
Indus Holdings Inc.
Although Indus Holdings Inc. is down from its previous close the last few months trading INDXF stock has been fluctuating in the market. From December to January INDXF stock started off with a decent push before dropping at the end of December. However, in the first 2 weeks of December INDXF stock saw 11 percent gains before its downtrend started to take place. Pushing into the start of the new year INDXF stock saw has a small uptick in trading.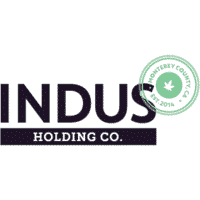 January 4th to the 14th INDXF stock had a 14 percent increase in trading before dropping once again. Shortly after this time, INDXF stock dropped in trading during January before rising again in the following month. Currently for trading in February INDXFstock has picked up some momentum which has resulted in a 46 percent increase in trading.
In recent news, the company will be releasing its 4th Quarter and fiscal year 2020 financial and operational results. In addition to this company will all give insight into what the company has planned for 2021. Even with trading being a bit up and down the INDXF stock still holds value as a potential marijuana stock to buy in 2021.
[Read More]
MariMed Inc.
MariMed Inc. is one marijuana stock that has picked in trading in late November. Before this increase in trading in the first half of 2020, the company did a bit more sideways trading. From November 24 to the 30th MRMD stock shot up by 160 percent in just under a week. This upward push sent a clear message to shareholders and potential investors that this company is a marijuana stock to keep an eye on for more gains. At the start of December, the company fell from previous highs.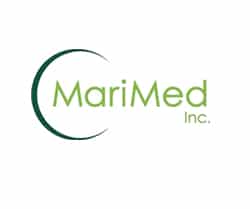 December 1st to the 31st was a tough time for the company. Even though MariMed dropped in share price most of December MRMD stock was still able to sustain a decent position in the market. Now when the following month came MRMD stock began to climb again. In the first week of trading in January MRMD stock saw gains of 16 percent. Pushing forward for the second week of trading in January MRMD was able to continue its upward push and made gains of 26 percent. MRMD stock reached an overall increase of 32 percent during the first month of the new year.
Final OutLook And Performance For MRMD Stock
Heading into February MRMD stock kept up its market momentum which led to investors seeing better returns. February 1st to the 5th MRMD stock had a nice uptick that resulted in 20 percent gains which more people took notice of. Yet so far in February MRMD stock had small dips which the company was able to recover from. Currently MRMD stock is up 29 percent for February. As time goes on and things progress for the company there is the potential for more growth to come. So with this, some investors might feel like MariMed Inc. is a marijuana stock to watch in 2021. This may add more value to one's portfolio if the company continues its upward push in the market.
---
MAPH Enterprises, LLC | (305) 414-0128 | 1501 Venera Ave, Coral Gables, FL 33146 | new@marijuanastocks.com