Here Are 3 Marijuana Stocks To Buy 2nd Week Of September
What will the future of marijuana stock investing be like? This question has led to much speculation among cannabis investors. Speculation has contributed to both the rise and decline of marijuana stocks in the past. For instance, when positive news about the sector or a particular company is released it can create a rise in trading. As well as vice versa bad news can lead to decline. Yet the cannabis industry as a whole is still progressing day by day.
Now there is room for improvement as the industry is still young and further developing. But just seeing what has been done already and how legal cannabis is truly becoming a booming industry. From this, many are looking for ways to invest and find their entry point. That is why finding the best marijuana stocks to buy when there is pull back is essential. Especially in an emerging industry where many variables can help reach profitable trading.
Even with the great level of uncertainty and obstacles that the industry has and continues to overcome brings more attention to it. Right now legal cannabis markets are spreading and evolving all over the world. Investing before things become all the way legal can help for future profits. The companies below are several marijuana stocks to watch for possible investment options.
Top Marijuana Stocks To Watch Today
Ayr Wellness Inc. (OTC:AYRWF)
Acreage Holdings, Inc. (OTC:ACRHF)
Columbia Care Inc. (OTC:CCHWF)
Ayr Wellness Inc.
Ayr Wellness Inc. operates as a vertically integrated cannabis multi-state operator that cultivates, manufactures, and retails cannabis products and branded cannabis packaged goods.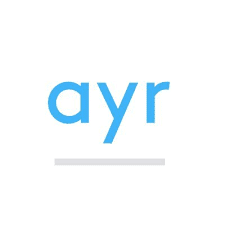 It owns and operates a chain of cannabis retail stores under AYR, Liberty Health Sciences, and The Dispensary brand names. On August 17th the company reported its Q2 2023 financial earnings.
Highlights And Key Mentions
Opened the Company's 86th retail location, subsequent to quarter end.
Q2 retail sales increased 1% sequentially from Q1, with total transactions up 6%.
The Company has opened 10 Florida stores thus far in 2023, bringing its Florida store total to 62 open locations to date.
The Company plans to exit 2023 with a total of Florida 64 stores, compared to 52 at to start of the year.
Completed re-brand of full fleet of Florida stores to AYR Cannabis Dispensary.
Announced agreement to acquire a third Ohio dispensary license.
Announced an exclusive licensing and retail agreement in Florida with Kiva
Confections, a global leader in cannabis edibles.
Acreage Holdings, Inc.
Acreage Holdings, Inc. operates in the cannabis industry in the United States. It is involved in cultivating and processing cannabis plants; and manufacturing branded consumer products.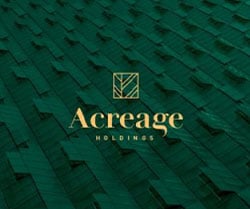 In addition to distributing cannabis flower and manufactured products; and retailing disable cannabis products to consumers. In recent company news, Acreage reported its second quarter of 2023.
[Read More] Top Marijuana Stocks For You To Trade 2023
Second Quarter 2023 Financial Highlights
Consolidated revenue of $58.1 million, an increase of 3.8% compared to the quarter ended March 31, 2023 ("Q1 2023").
Gross margin was 36%. Excluding the impact of non-cash inventory adjustments, the gross margin for Q2 2023 was 44%.
Adjusted EBITDA* was $6.8 million and Adjusted EBITDA* as a percentage of consolidated revenue was 12%.
Columbia Care Inc.
Columbia Care Inc. engages in the cultivation, manufacture, and provision of cannabis products and related services in the United States and internationally. On August 14th the company released its second quarter 2023 results.
[Read More] These Marijuana Stocks Could Be Top Gainers In September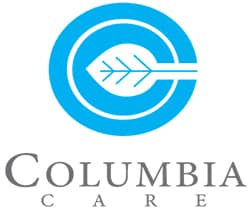 Highlights And Key Mentions
In Q2 2023, the Company opened one Cannabist location in Norfolk, Virginia;
Virginia remains a top market by revenue and Adjusted EBITDA
Subsequent to quarter-end, the Company opened one additional location in Virginia, bringing the total active store count to 86
Wholesale revenue declined slightly over Q1 2023 to $15.2 million, driven primarily by price pressure and increased 'verticalization' among industry participants
Retail revenue increased 4.5% sequentially, primarily driven by growth in
Maryland, New Jersey, and Virginia
New Jersey revenue increased 5% sequentially, and the two active retail locations in the state remain among the top dispensaries in the Company's portfolio; a third New Jersey retail location is in development
---
MAPH Enterprises, LLC | (305) 414-0128 | 1501 Venera Ave, Coral Gables, FL 33146 | new@marijuanastocks.com