Top Cannabis Companies For Investors
Marijuana stocks could be the investment you need to make. To begin the cannabis industry is still young. Often times in an emerging industry there are a fair amount of obstacles to overcome. But there are also moments where investment opportunities take place. The cannabis sector is one that has a large amount of volatility. What this means is that a company can either trade up or down without warning. But for most marijuana stocks there has been a downtrend due to the amount of volatile behavior.
Still whenever there is a chance to find top marijuana stocks to buy it could be a wise choice. The industry is growing and evolving as new and seasoned companies are working to push things in the right direction. In recent years we have witnessed various strategic partnerships that have led to seeing some of the biggest mergers in the sector. Now before you begin investing you should follow these steps.
First, you should always do your homework on the sector. In addition to researching the companies you feel are worth investing in. Next, create a strategy that you feel will help you yield profits from a volatile sector. If you can learn about marijuana stocks and stick to your plan you may see the profits you want. The companies below are some marijuana stocks to watch in the stock market today.
Top Marijuana Stocks In The Market 2023
Planet 13 Holdings Inc. (OTC:PLNHF)
Ascend Wellness Holdings, Inc. (OTC:AAWH)
Trulieve Cannabis Corp. (OTC:TCNNF)
Planet 13 Holdings Inc.
Planet 13 Holdings Inc. an integrated cannabis company, engages in the cultivation, production, distribution, and marketing of cannabis and cannabis-infused products for medical and retail cannabis markets in Nevada, the United States.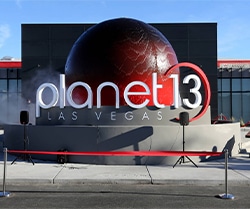 In recent news, the company has entered into a definitive agreement to acquire VidaCann. This acquisition is set to accelerate its Florida expansion strategy.
Words From The Company
"Acquiring VidaCann would significantly accelerate our time to market and, more importantly, scale in Florida. VidaCann is one of the 10 largest Florida cannabis operators by retail network size, and we believe it has developed a reputation for high product quality and customer service," said Larry Scheffler, Co-CEO of Planet 13."
Ascend Wellness Holdings, Inc.
Ascend Wellness Holdings, Inc. engages in the cultivation, manufacture, and distribution of cannabis consumer packaged goods.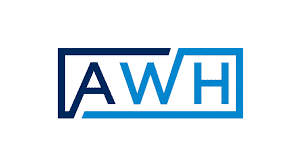 It owns, operates, and manages cannabis cultivation facilities and dispensaries in several states across the United States. On August
Q2 2023 Financial Highlights
Gross revenue increased 28.4% year-over-year and 7.0% quarter-over-quarter to $151.0 million.
Net revenue, which excludes intercompany sales of wholesale products, increased 26.1% year-over-year and 7.7% quarter-over-quarter to $123.0 million.
Retail revenue increased 18.9% year-over-year and 8.6% quarter-over-quarter to $89.9 million.
Gross wholesale revenue increased 45.3% year-over-year and 4.7% quarter-over-quarter to $61.2 million. Wholesale revenue, net of intercompany sales, increased
51.0% year-over-year and 5.4% quarter-over-quarter to $33.1 million.
Net income of $0.8 million during the quarter represented an improvement compared to a net loss of $21.2 million in Q2 2022 and $18.5 million in Q1 2023.
Adjusted EBITDA1 was $21.3 million, representing a 17.3% margin.
Adjusted EBITDA increased 2% and margins declined 409 basis points year-over-year.
Margins declined 308 basis points quarter-over-quarter.
As of June 30, 2023, cash and cash equivalents were $68.0 million and net debt2 was $241.8 million.
[Read More] 3 Marijuana Stocks To Buy In September?
Trulieve Cannabis Corp.
Trulieve Cannabis Corp. together with its subsidiaries, operates as a medical cannabis company.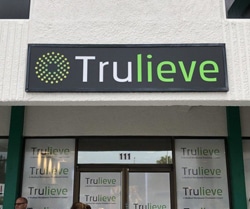 The company cultivates and produces products in-house and distributes its products to Trulieve branded stores (dispensaries) in Florida. As well as through home delivery. Back on August 9th, the company reported its Q2 2023 earnings.
[Read More] 3 Marijuana Stocks To Watch Today 2023
Q2 2023 Financial and Operational Highlights
Revenue of $282 million, with 96% of revenue from retail sales.
Achieved GAAP gross margin of 50%, with gross profit of $142 million.
Reclassification of idle capacity expense to COGS resulted in $2 million of tax savings.
SG&A expenses lowered by $4 million sequentially to $96 million.
Achieved adjusted EBITDA of $79 million*, or 28% of revenue.
Generated cash flow from operations excluding tax payments of $98 million year to date.
Inventory reduction initiatives drive $24 million in cash generation year to date.
Cash at quarter end of $160 million.
Realized record traffic, customers served, and units sold on 4/20 holiday, up 10%, 11%, and 9%, respectively, year over year.
---
MAPH Enterprises, LLC | (305) 414-0128 | 1501 Venera Ave, Coral Gables, FL 33146 | new@marijuanastocks.com