The month of March with the exception of a few days in between was extremely popular for the world of cannabis. Although we still have a few days left, it seems as though we can already cement the growth that has occurred in March and in the months throughout the beginning of the year.
All of this growth just helps to not only illustrate the projections for the industry but also to show just how much investor faith there is in the growth of cannabis into the future. The hopes are that these companies can continue to produce gains as we move into yet another month for the world of marijuana stocks.
Leafbuyer Technologies, Inc. (LBUY) is one of the leading online platforms for the world of marijuana. The company has been working to grow its platform to allow consumers to view the various aspects of the industry all in one convenient place. According to one report "Leafbuyer Technologies is a multi-platform cannabis technology company connecting consumers with dispensaries and product companies through online, loyalty, print, and in-person initiatives."
The company has stated that they are able to reach millions of consumers each month, and have been working to secure more viewers in California and other states in the U.S. with legal cannabis markets.
In recent news, Leafbuyer Technologies stated that they have signed into an agreement with the Oklahoma Gazette to add them to their Leafbuyer Total Network. The agreement should help to bring Leafbuyer even more visibility in the Oklahoma market as it has become one of their newest targets. With this addition, they should be able to add live, geotargeted, cannabis-related offers throughout the Leafbuyer dispensary and product client list.
Kurt Rossner, CEO of Leafbuyer stated that "expanding the Leafbuyer Total Network to include websites in Oklahoma City and across the state brings more value for our recently-signed dispensary clients in nearby areas. Twenty-one percent of the Oklahoma City Metro population reads the Oklahoma Gazette, making it an obvious choice for a partnership to provide additional online value to the Leafbuyer Total Network."
The network in question includes many other weed related news sites such as Dope Magazine, LA Weekly and more. All in all, Leafbuyer remains a company to keep on any investors watchlist.
Insys Therapeutics (NASDAQ:INSY) may not be a stock that comes to mind when thinking about the pure play cannabis space, but regardless they do have a lot to with the industry. The company has a drug known as Syndros, which is an oral solution for the treatment of chemotherapy-induced nausea and vomiting.
With their approval from the FDA in the U.S., they have managed to see their stock shoot up by 84% during the last month. The company, of course, has a long way to go before they can begin to reap in massive amounts of promise from their marijuana-infused drugs, but they do seem to be well on their way to producing big results.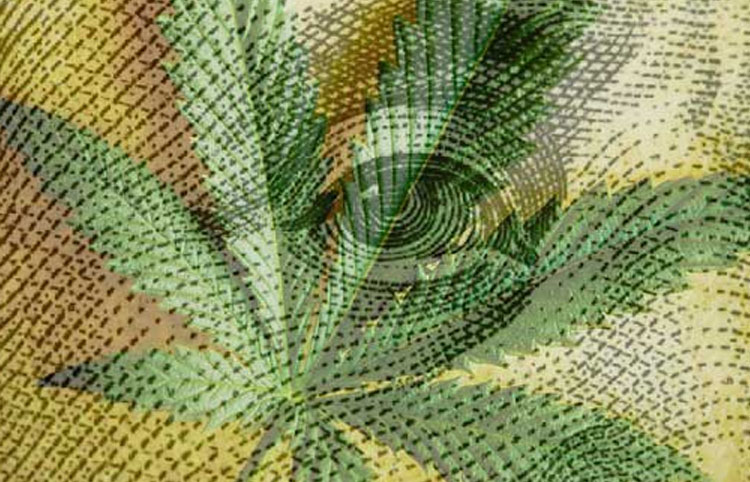 Pursuant to an agreement between an affiliate of MAPH Enterprises, LLC (owners of MarijuanaStocks.com), Midam Ventures LLC and Leafbuyer Technologies Inc., Midam is being paid $50,000 for a period of 30 days beginning November 1, 2018, and ending November 30, 2018. Midam has been paid an additional $50,000 and 40,000 common restricted shares of Leafbuyer Technologies, Inc. extending the contract another 30 days ending December 31, 2018. Midam has been compensated an additional $50,000 by Leafbuyer Technologies and has extended its period of coverage to January 31, 2019. Midam has been compensated an additional $50,000 by Leafbuyer Technologies and has extended its period of coverage to March 1, 2019. Midam has been compensated an additional $50,000 by Leafbuyer Technologies and has extended its period of coverage to April 1, 2019. We own 77,000 shares of Leafbuyer Technologies (as of 3/29/2019 Midam Ventures no longer owns 77,000 shares of LBUY). We may buy or sell additional shares of (LBUY) in the open market at any time, including before, during or after the Website and Information, to provide public dissemination of favorable Information about Leafbuyer Technologies Inc.
---
MAPH Enterprises, LLC | (305) 414-0128 | 1501 Venera Ave, Coral Gables, FL 33146 | new@marijuanastocks.com