The pot stock market has been growing with a massive amount of propensity toward the future for quite some time now. Much of this is driven by the large quantity of investments being made in the pot stock market. The other factor seems to be split between the shifting legislation and the large shift in the public perception of the substance overall. With so much changing so quickly, it seems as though the future of the pot stock market is even brighter than the present.
Of course, there are several challenges that come with investing in certain pot stocks. This includes the high level of volatility that we have seen in the market. This level of volatility is characteristic of pot stocks as the industry is still very much in its infant stage. As we begin to move out of this stage, the hopes are that the industry can begin to stabilize into the next few years.
A Pot Stock Grows in the U.S. Market
1933 Industries Inc. (TGIFF Stock Report) (TGIF Stock Report) is one of the leading cannabis companies currently working in both the U.S. and Canada. The company operates through three wholly-owned subsidiaries which all participate in either the medicinal or recreational cannabis market. 1933 Industries has stated that they have heavy plans to move deeper into the hemp-based CBD product market as well as the CBD extraction industry. Both of these have shown themselves to be quite fervent fans of future growth. CBD has taken over the health and wellness sector, and has allowed several companies to grow using it as their main compound. With their three subsidiaries at hand, the company continues to show a broad reach across the pot stock market.


Recently, the company has been working to delve deeper into the Nevada pot stock market. They have done this as Las Vegas could become one of the largest adult-use cannabis markets in the world. Their subsidiary, Alternative Medicine Association, is a licensed medicinal and recreational cannabis cultivation facility based in Las Vegas. The company is in production of their own product line which includes several different edible products as well as some select cannabis strains. With this at their core, 1933 Industries continues to be a pot stock to watch.
The Scientific Approach to Pot
CV Sciences (CVSI Stock Report) is a relatively unknown pot stock in the industry. The company has been in business for over 10 years, and has consistently been able to turn a profit for a majority of that time. In the past 14 consecutive quarters, the company has been able to see large revenue growth across the board.
Because of their future prospects, the company has stated that they have an interest in potentially up-listing to a large U.S. exchange. Of course, this is highly speculative, but they do look like they could be a solid candidate to do so in the near future. Regardless, they remain an interesting pot stock to watch moving forward.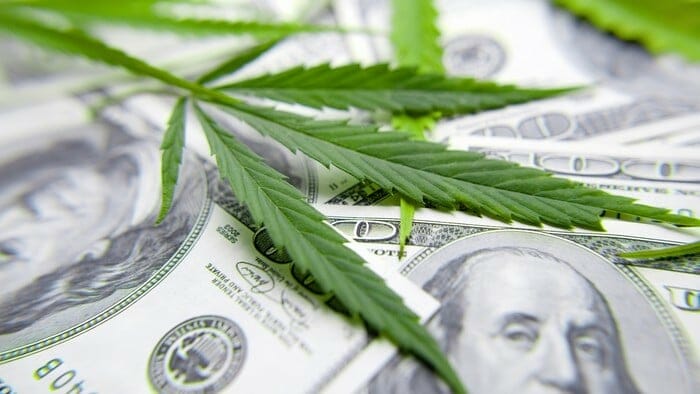 Pursuant to an agreement between an affiliate of MAPH Enterprises, LLC (owners of MarijuanaStocks.com), Midam Ventures LLC and 1933 Industries Inc. (TGIFF) (TGIF), Midam is being paid $25,000 a month for coverage on 1933 Industries Inc. (TGIFF) (TGIF), for a period from August 1, 2019 to February 1, 2020. As of September 1, 2019, we have been paid $75,000.  We may buy or sell additional shares of 1933 Industries Inc. (TGIFF) (TGIF) in the open market at any time, including before, during or after the Website and Information, to provide public dissemination of favorable Information about 1933 Industries Inc. (TGIFF) (TGIF).
---
MAPH Enterprises, LLC | (305) 414-0128 | 1501 Venera Ave, Coral Gables, FL 33146 | new@marijuanastocks.com