Top Cannabis Stocks To Watch Heading Into November
At the present time, are you searching for the top marijuana stocks as the market gains traction? Trading cannabis penny stocks is one method cannabis investors are leveraging the present expansion of the cannabis industry. In general,  any stock that trades for less than $5 is referred to as a penny stock. These marijuana companies, which are well recognized for their high volatility in the present market environment, could produce significant returns for short-term investors.
Over the next five years, the cannabis market is expected to more than double. One industry that will grow significantly is the international cannabis market. These days, a lot of companies have established themselves across many industries and are expanding outside of the US.
In addition, the cannabis industry saw fresh lows in October, just like the market. Given everything, this might provide marijuana investors with an additional opportunity to acquire expensive enterprises at lower trading prices. As we enter November, let's take a look at three of the top marijuana stocks that have increased this month.
[Read More] 3 Marijuana Stocks That Could See More Gains Before November
Top Marijuana Penny Stocks To Watch In November
IM Cannabis Corp. (NASDAQ: IMCC)
Clever Leaves Holdings Inc. (NASDAQ: CLVR)
OrganiGram Holdings Inc. (NASDAQ: OGI)
IM Cannabis Corp.
IMC is a global leader in the medical and adult-use recreational cannabis industries and has operations in Israel, Germany, and Canada. The IMC brand, according to the company, has apparently helped the Israeli medical cannabis market attain a critical milestone. IMC is adding medical marijuana to its product lineup. Adjupharm, a subsidiary of the business with a German headquarters and an EU-GMP-certified medicinal cannabis distributor, represents the company all throughout Europe. iN addition,  significant announcements have been made by the company regarding the opening of a cutting-edge logistics facility in Germany. As a result, this facility, Adjupharm will be able to streamline its supply chain moving ahead by repackaging cannabis in bulk. 400 kg of the best indoor-grown dry cannabis had been transported to Israel, according to Focus Medical's January statement.

On August 15, IMC released its financial results for the second quarter of 2022. To $23.8 million, revenue increased by 114%. Before fair value adjustments, the total profit was $5.6 million. Dried flower sales totaled 3,210 kilograms in Q2 2022, with an average selling price per gram of $5.72, up from 1,842 kilograms at $3.92 in the corresponding quarter of 2021. The company's net loss, on the other hand, climbed from $5.01 million at the same point in 2021 to $18.98 million in the second quarter of 2022.
The company started to centralize the operations of its recently acquired businesses during the first quarter after completing four significant acquisitions in Israel, including the biggest retail and online pharmacy operation in the nation and a trade and distribution center with an IMC-GDP license. May was the country's biggest cannabis sales month so far. In October Avant Brands and IM Cannabis announced the launch of BLK MKT in Israel.
IMCC Stock Performance
IMCC stock closed at $0.45 on October 25th up 18.42% in the past month of trading. The stock has a 52-week price range of $0.3240-$4.83 and is down 86.53% year to date. According to analysts at CNN Business IMCC stock has a median price target of $1.50 per share. In this case, this would represent an upside of 226.16% from its last trading price of $0.45.
[Read More] Best Marijuana Stocks To Buy Now? 3 US Pot Stocks Gaining In October
Clever Leaves Holdings Inc.
Clever Leaves Holdings Inc. is a marijuana cultivation, extraction, manufacturing, and distribution company. The organization currently conducts business in a number of countries, including Colombia, Portugal, Germany, the US, and Canada. In addition to health and detoxifying goods, the company develops, produces, markets sells, and distributes a range of homeopathic treatments. By employing industrial-scale, inexpensive, ESG-friendly, cost-effective production methods, Clever Leaves seeks to fundamentally disrupt the cannabis manufacturing market as it presently stands. The tightest medical-grade certifications obtainable anywhere in the world are incorporated into these methods.

Results for the company's second quarter of 2022 were released on August 11. A 27% year-over-year rise in revenue to $4.7 million illustrates the continued commercial success in the areas of concentration. Cannabinoids had a 124% increase in sales from $0.6 million to $1.3 million, while non-cannabinoids saw a 9% increase from $3.1 million to $3.4 million. In addition, gross profit was $1.3 million, which included a $1.3 million provision for inventory, as opposed to $1.8 million, which included a $0.6 million provision for inventory. As a result of selling a portion of its minority ownership in Cansativa, the company's net loss decreased from $9.0 million to $1.0 million; this was mostly due to an investment gain of $6.9 million.
CLVR Stock Performance
CLVR stock is trading at $0.52 on October 25th down 13.62% in the past month of trading. Currently, the stock has a 52-week price range of $0.412-$7.10 and is down 83.23% year to date. According to analysts at CNN Business CLVR stock has a consensus price target of $3.00 per share. This forecast represents an increase of 476.92% from its last trading price of $0.52.
[Read More] Looking For The Best Marijuana Stocks To Buy? 2 Penny Pot Stocks Under $1
OrganiGram Holdings Inc.
The Canadian company OrganiGram Holdings Inc. is well known for its cannabis- and cannabis-derived product lines. At the present time, the company is renowned for producing top-notch marijuana that can be smoked recreationally and medicinally. In order to strengthen its position in the international cannabis industry, Organigram is extending its most crucial foreign contacts. The market for the distribution of wholesale cannabis is rapidly expanding for the company. The premium addition to Organigram's SHRED product line, SHRED'ems Gummies, is currently offered. The Edison JOLTS are also the nation's first delicious, potent THC edible extracts.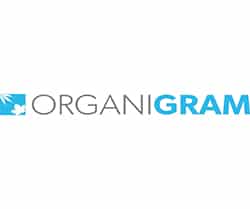 The business published its financial 2022 third-quarter results in July. The gross revenue increased from Q3 F2021 to Q3 F2021, by 90%, to $55.2 million. Additionally, the company's net sales have been increasing at a record rate; they are currently at a record high of roughly $38.1 million. This marks an 88% increase over the same quarter of the previous year's $20.3 million and $31.8 million and a 20% increase over Q2 Fiscal 2022. With a 7.8% market share in the third quarter of fiscal 2022, the business moved up to third among Canada's licensed producers. The Company will control 8.5% of the adult recreational usage market in June 2022.
OGI Stock Performance
OGI stock closed at $0.9299 on October 25th up 4.32% in the past month of trading. The stock has a 52-week price range of $0.84-$2.55 and is down 46.86% year to date. According to analysts at CNN Business OGI stock has a 12-month median price target of $1.52 per share. In this case, this would represent an upside of 64.31% from its last trading price of $0.9299.
Making Better Short-Term Investments In Cannabis Stocks
Press releases and financial information can be used to identify the most promising businesses. You should thoroughly research the company before deciding on a position. Your investing results may improve as you gain experience using technical indicators and chart patterns. Short-term traders may profit from the current market conditions given the cannabis industry's quick local and international expansion. You could find it useful to become familiar with a variety of trading tactics during a downturn. The top cannabis stocks to add to your watchlist for November 2022 are those listed above.
---
MAPH Enterprises, LLC | (305) 414-0128 | 1501 Venera Ave, Coral Gables, FL 33146 | new@marijuanastocks.com