Top Cannabis Stocks For Your November Watchlist
Do you want to make an investment before November in the leading marijuana stocks? According to a number of experts, US MSOs will be the important cannabis companies to watch in 2022. In general, the US cannabis market has expanded dramatically since the epidemic, surpassing Canadian LPs as the primary source of revenue for the industry. The market has recently plummeted, establishing new lows in the downward trend for October, and this has caused US marijuana stocks to become exceedingly volatile.
When trading in a market like this one, day traders and swing traders usually make the most profits. Some long-term investors also elect to use short-term trading tactics on top of their sizable long-term investments in the cannabis sector. Penny pot stocks stand to gain from daily fluctuations in the stock's price. Delays in implementing federal cannabis laws have affected the US cannabis industry, which generates billions of dollars a year. Using the sector's downturn, investors may be able to benefit from the market's current trajectory. The following list includes what might be the top three marijuana stocks to watch in the last week of October.
[Read More] Top Pot Stocks To Keep On Watch Going Into 2023
Top Cannabis Penny Stocks Under $1 For November
StateHouse Holdings Inc. (OTC: STHZF)
Cansortium Inc. (OTC: CNTMF)
StateHouse Holdings Inc.
StateHouse Holdings was one of the first six American businesses to be granted a cannabis license. Two more locations were added by the business, which was originally known as Harborside, bringing its total number of establishments in California and Oregon to 13. StateHouse started expanding its presence in California in 2021, and it is anticipated that this pattern would hold going forward. The Salinas growing facility for StateHouse has expanded, enabling year-round production and a crop capacity that has more than doubled. The company successfully acquired Urbn Leaf on March 1st, and Loudpack was also acquired in March.

StateHouse reports that overall net revenues for the second quarter of 2022 were $34.6 million, compared to net revenues for the same period the previous year of $15.4 million. The completion of the purchases of UL Holdings Inc. and LPF JV Corporation in March and April of 2022 is what led to the increase. Gross profit before accounting for biological assets was $14.7 million, a 110% increase over the $7.0 million in Q2 2021. Due to the significant synergies and cost savings that the firm has already obtained as well as its financial projections, the management predicts that StateHouse will earn a significantly positive Adjusted EBITDA in 2023.
STHZF Stock Performance
STHZF stock closed at $0.1515 on October 24th and has a 52-week price range of $0.081-$0.83. In this case, CNN Business analysts have given STHZF stock a median price target of 1.11 per share. This would represent an upside of 630.59% from its last trading price of $0.15.
[Read More] Best Cannabis Stocks Last Week In October? 3 For Watchlist Now
Cansortium Inc.
Cansortium Inc., a cannabis business established in Florida, focuses mostly on high-quality cannabis. Currently, the business has offices in Texas, Michigan, and Pennsylvania. This year, Cansortium is expanding into Florida and Pennsylvania with a $90 million loan and equity arrangement. The business claims that a dispensary has opened in Florida's Fruitland Park. One of the state's major dispensary networks, Cansortium operates 27 dispensaries in Florida. Fluent offers a selection of premium consumables, full spectrum extracts, cartridges, and lotions under the Fluent brand.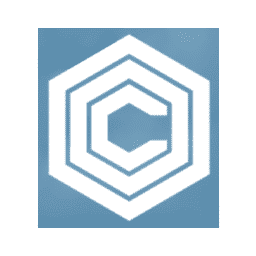 Cansortium reported record sales of $22.4 million for the second quarter of 2022, up 14% QoQ and 36% YoY. A new record of $10,2 million was achieved in Q2. Adjusted EBITDA increased 95% YoY and 64% QoQ, resulting in $4.3 million in operational cash flow. For 2022, the company is still projecting an adjusted EBITDA of $25-28 million and sales of $90-95 million. Florida increased their contribution by 33%, from $14.2 million to $18.8 million. The business stopped functioning in Michigan in August due to intense competition in the market. Cansortium anticipates saving $0.5 million a year in operational costs by ending operations in Michigan.
CNTMF Stock Performance
On October 24th, CNTMF stock finished at $0.17, down 5.56% in the past five days of trading. The stock is now trading in a 52-week price range of $0.132-$0.82 and is down 74.63 percent year to date.
[Read More] Best Marijuana Stocks To Buy Now? 3 US Pot Stocks Gaining In October
Investing In Top Pot Stocks For November 2022
The most promising companies can be identified via press releases and financial data. Before selecting a position, you should do extensive research on the organization. As you get more skilled at using technical indicators and chart patterns, your investing outcomes can improve. Given the cannabis industry's rapid local and global expansion, short-term traders may benefit from the current market conditions. During a downturn, you might find it helpful to familiarize yourself with a range of trading strategies. These cannabis stocks are the best ones to add to your watchlist for October 2022.
---
MAPH Enterprises, LLC | (305) 414-0128 | 1501 Venera Ave, Coral Gables, FL 33146 | new@marijuanastocks.com