Top Cannabis Stocks In April 2022
In 2022 the top marijuana stocks to invest in have experienced significant market volatility to start the year. Generally, most of the best cannabis stocks to buy established new lows to start 2022 and have begun showing momentum as the chances of US federal marijuana reform increase. In Congress, the House just passed two cannabis legislations the MORE Act and another cannabis research bill. In addition, Senate Majority Leader Chuck Schumer is expected to introduce his federal marijuana legalization bill in April.
Although this has caused some upside in the cannabis sector current market conditions have continued to keep the best cannabis stocks at lower price points. Because of current volatility, many active investors have begun using short-term trading methods to produce gains during this period. One of the areas in the cannabis sector that have experienced the most market volatility is marijuana penny stocks. For those unfamiliar with penny stocks, these are any stocks that trade under the $5 price point.
Overall, many active traders use day trading and swing trading techniques to produce gains in this area. By 2026 a new BDSA report forecasts global cannabis sales will surpass $61 billion. In 2022 this figure is expected to reach $35 billion showing a substantial growth in this emerging market. As the possibility of cannabis headlines causing a rally with top marijuana stocks continues active traders are making watchlists for April.
Trading Pot Penny Stocks For Short Term Gains
Before investing in top cannabis penny stocks, it's important to do your research on these companies.  Looking into a company's finances and press releases can allow you to identify the best-performing companies to invest in. Additionally learning to use technical indicators and chart patterns can help you increase your success rate when placing short-term trades. As top cannabis companies continue to grow and expand for the next few years this could be an area of significant potential. Let's look at 3 top cannabis penny stocks to add to your list in April.
[Read More] Top Marijuana Stocks To Watch During Q2 2022
Best Marijuana Penny Stocks To Watch Today
Ascend Wellness Holdings, Inc. (OTC: AAWH)
Columbia Care Inc. (OTC: CCHWF)
Greenlane Holdings, Inc. (OTC: GNLN)
Ascend Wellness Holdings, Inc.
AWH is a vertically integrated cannabis company with operations in Illinois, Michigan, Ohio, Massachusetts, and New Jersey. The primary business of AWH is to own and operate growing facilities that produce award-winning strains and a carefully curated product line. In general, the company manufactures and sells Ozone-branded goods. The company's cannabis product categories include flowers, pre-rolls, concentrates, vapes, edibles, and other cannabis-related items. AWH sells to licensed cannabis merchants and has 17 retail locations. In October, Ascend extended its vertically integrated footprint in Ohio. In November, the business announced the launch of a dispensary in Newton, Massachusetts. AWH announced the completion of its acquisition of Ohio Cannabis Clinic in December, giving them a second dispensary in the state.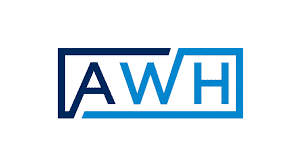 AWH's fourth-quarter and full-year 2021 financial results were reported on March 8th, with fourth-quarter net sales of $88.5 million, up 63 percent from the previous quarter. In addition, total net sales for the year 2021 were $332.4 million, up 131.3 percent from the previous year. The corporation had accumulated $155.5 million in cash and cash equivalents by the end of 2021, allowing it to enter the Ohio market and complete three acquisitions. Also, the company formed an exclusive partnership with Lowell Smokes and launched a delivery service in Massachusetts and Michigan.
AAWH stock closed on April 6th at $3.70 down 8.90% in the past month.  Currently, the stock has a price range of $3.60-$15.81 down 43.62% year to date. According to analysts at CNN Business AAWH stock has a 12-month median price forecast of $11 per share. In this case, this would represent an upside of 197.30% from its last trading price of $3.70.
[Read More] Best Canadian Marijuana Stocks To Buy In April? 3 Top Pot Stocks For Active Traders On The Nasdaq
Columbia Care Inc.
Columbia Care Inc. plans to considerably extend its presence in the New York area. The business just acquired a 34-acre growing facility on Long Island, giving it one of the largest cannabis footprints on the East Coast. Columbia Care now has 131 sites, including 99 dispensaries and 32 growing and processing facilities, in 18 different cities across the United States. In October, the company established its first site in Missouri, a Cannabis Dispensary. The company announced the opening of its third gLeaf dispensary in Virginia. Cresco Labs Inc. (OTC: CRLBF) announced on March 23rd that it would acquire Columbia Care, making it the largest MSO in the United States with a considerable enterprise value of $2 billion.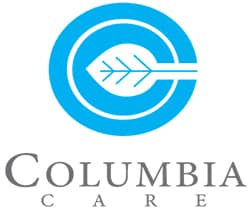 Under US GAAP, the corporation released its fourth-quarter and full-year 2021 results, as well as 2022 guidance, on March 24th. The company generated $460 million in sales and $58 million in Adjusted EBITDA for the full year of 2021, according to US GAAP. Additionally, the company reported a record quarter sale of $139 million, up 70% year over year. Columbia Care provided a US GAAP forecast for 2022 of $625-$675 million in revenue and $120-$135 million in Adjusted EBITDA.
CCHWF stock closed on April 6th at $2.795 down 7.76% in the past five trading days. Currently, the stock has a 52-week range of $2.43-$6.95 and is down 2.29% year to date. According to analysts at Tip Ranks CCHWF stock has a 12-month average price target of $8.07 per share. In this case, this is an upside of 188.73% from its last trading price of $2.795.
[Read More] 3 Marijuana Stocks To Watch After The House Passes The MORE Act
Greenlane Holdings, Inc.
Greenlane Holdings, Inc. is a multinational cannabis accessories company. The company primarily offers premium cannabis accessories, child-resistant packaging, and specialist vaporizers in the United States and across the world. Greenlane now works with over 11,000 retail locations worldwide. The merger of Greenlane and KushCo Holdings, Inc. was finalized in 2021. DaVinci, a premier inventor, and manufacturer of premium portable vaporizers were acquired by the company in October.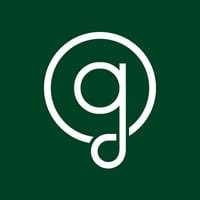 Greenlane announced leadership changes on January 4th to streamline and improve company operations. In the four months following the KushCo acquisition, the corporation saved nearly $8 million in expenses. Greenlane released its fourth-quarter results with a record Q4. Specifically, the company produced total revenue of $56 million up 54% year over year.  In general sales of Greenland Brands increased to $7.4 million up 16.9% year over year. With the completion of its acquisition of KushCo Holdings, Greenlane may become one of the world's leading providers of auxiliary services.
GNLN stock closed at $0.4759 on April 6th down 4.82% for the trading day. Currently, the stock has a 52-week price range of $0.40-$6.11 and is down 50.64% year to date. According to analysts at CNN Business GNLN stock has a 12-month median price target of $2.00 per share. In essence, this would represent an increase of 320.43% from its current trading price of $0.4759.
---
MAPH Enterprises, LLC | (305) 414-0128 | 1501 Venera Ave, Coral Gables, FL 33146 | new@marijuanastocks.com