Marijuana Stocks Could See More Momentum This Week
Marijuana stocks are still enduring more volatile trading from the increase in market speculation. Many marijuana stock investors are currently wondering why the news on the MORE Act has not resulted in better trading. Well, the news was announced but the vote has yet to take place. Also, the speculation is split in different ways. So there is a fear that the bill may stall once it's voted on this week. Historically most cannabis reform bills have successfully made it through the House.
However, when it comes to the Senate is where things become a bit problematic. In the last few years, the Senate is where every cannabis proposal has met its dead end. Yet in 2022 the cannabis industry will get 3 chances to end federal prohibition. The biggest pro outside of prohibition is ending are the ventures that can take place that were once illegal due to federal restrictions. Some feel that when the reform passes it can be a helpful bridge for Canada's cannabis market. If it does we could see some top Canadian marijuana stocks sustain more upward trading.
Still, even if federal reform fails to become law there is much happening where fundamental trading can make a return. With investors watching for progress on federal reform, they are not focused solely on industry or company progress. For the entire month of March, many cannabis companies have released earnings. From these reports, companies have shown solid results for the most.
The Cannabis Industry Continues To Progress And Move Foward
Yet even as some cannabis companies reported record-breaking earnings not much momentum was gained from it. Still, the way the sector has been performing overall is showing more action at a lower average than last year. The cannabis industry has grown tremendously over the last few years. Currently more than half of the United States has legalized cannabis in some form. With each legal market, there are more chances for MSOs like Curaleaf or Trulieve to take their piece of the action. Hopefully, at some point lead to increased momentum that turns into better trading.
How To Invest In Marijuana Stocks 2022
Now for those who are just getting tuned in and want to invest in marijuana stocks here is what to know. First, if you are just getting familiar with the cannabis sector continue to learn all you can. Build a watch list with various companies in different cannabis niches. These can be MSO marijuana stocks, ETF's or pure-play cannabis stocks. You can even add ancillary marijuana stocks to the list. No matter the niche do your due diligence before investing. Once you have found the best marijuana stocks to buy establish a plan and trade your plan. With the above info and update on the current behavior of the sector, these top marijuana stocks to watch below could hold value in 2022.
3 Top Marijuana Stocks To Watch Right Now In 2022
Canopy Growth Corporation (NASDAQ:CGC)
HEXO Corp. (NASDAQ:HEXO)
High Tide Inc. (NASDAQ:HITI)
Canopy Growth Corporation
Canopy Growth Corporation through its subsidiaries, produces, markets, and sells cannabis in Canada. The company offers its adult-use and medical products under the HEXO brand name. In recent news, the company is shining more light on menstrual health through the use of a CBD efficacy study.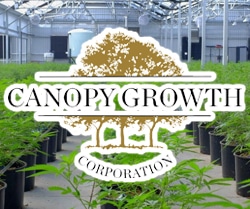 This study was conducted in collaboration with Dr. Jessica G. Irons and Morgan L. Ferretti at James Madison University in Harrisonburg, Virginia. This study marks the first exploration of the effects of cannabinoids on symptom management.
Words From The Company
"Our findings showed that CBD improves a variety of physical and psychological symptoms associated with menstruation and can be consumed in a targeted way around an individual's menstrual cycle," shared Dr. Marcel O. Bonn-Miller, Canopy Growth's Vice President, Human & Animal Research.
HEXO Corp.
HEXO Corp. through its subsidiaries, produces, markets, and sells cannabis in Canada. The company offers its adult-use and medical products under the HEXO brand name. The company has released its Q2 2022 earnings. As well as embarking on a transformative plan.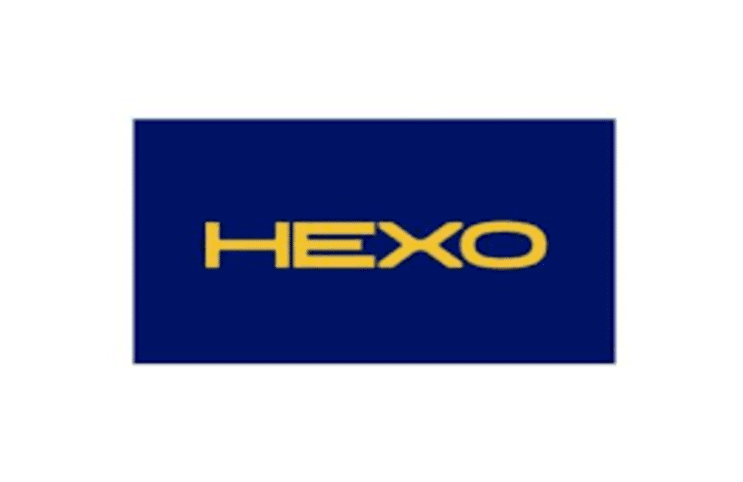 Key mentions from these earnings are total net revenue hit $52.8 million. This makes for a second consecutive quarterly high, a 61% increase compared to Q2'21. Next, the company saw an adjusted gross margin improvement quarter over quarter from 25% to 36%.
Another highlight is HEXO HEXO's financial condition is positioned to be significantly strengthened by the proposed restructuring of the debt, allowing for access to up to approximately $282M in cash. Which would break down to $102M in unrestricted cash. In addition to $180M through an equity backstop commitment from KAOS Capital and partners. From a fundamental standpoint, this marijuana stock is in a position to see a possible increase in momentum.
[Read More] Top Ancillary Marijuana Stocks To Buy Before April? 3 To Add To Your List Right Now
High Tide Inc.
High Tide Inc. engages in the cannabis retail business in Canada, Europe, the United States, and internationally. The company designs manufactures and distributes smoking accessories and cannabis lifestyle products. The company has also released its recent Q1 2022 earnings report. During this time the High Tide reported quarterly revenue of $72.2 million. This figure is in comparison to $38.3 million in the same quarter of 2021.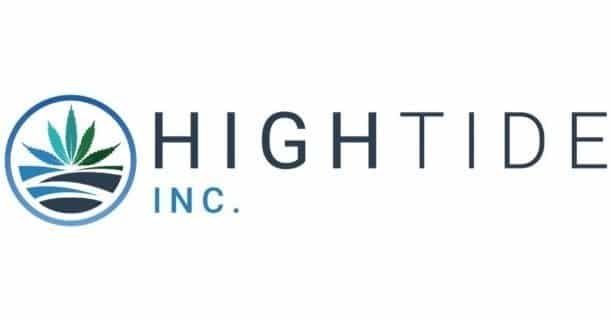 Also, this 34% increase makes for record revenue generated by the company. As well High Tide's gross profits increased by 56% to $23.0 million in the first quarter of 2022. This is compared to $14.8 million in the same quarter last year. Sequentially, gross profit increased by 31% compared to the fourth quarter of 2021. The company has many projects they are working on. This ranges from an agreement to acquiring Crossroads Cannabis, which includes four established retail cannabis stores in Ontario.
[Read More] 3 Marijuana Stocks To Watch Before April Begins
As well as closing the acquisition of Bud Room Inc. on February 10, 2022. This deal would secure ownership of Fastendr™ retail kiosk and smart locker technology. These are a small glimpse of what is in the pipeline for High Tide. If these ventures can execute correctly and become successful it will give more reason for investors to take notice.
---
MAPH Enterprises, LLC | (305) 414-0128 | 1501 Venera Ave, Coral Gables, FL 33146 | new@marijuanastocks.com