Best Cannabis Stocks Before Q2 2022
Are you looking for top marijuana stocks as Congress begins to vote on federal cannabis reform? Last week the best cannabis stocks to watch showed some momentum as news hit about a unanimous vote in the Senate to pass a bill to expand medical and scientific research on marijuana. In addition, the House is scheduled to vote on the MORE Act creating another possible catalyst for the cannabis sector.
Last week we saw Canadian cannabis stocks rally going into the weekend and saw some upside with ancillary pot stocks that trade on the Nasdaq and NYSE. With the markets showing some potential upside this momentum could carry into next week's trading. In Q1 2022 many leading ancillary cannabis stocks established new lows that could be an opportunity for cannabis investors. As the US and global markets continue to grow ancillary companies that support the industry will also experience significant growth.
Many analysts are forecasting the cannabis industry will more than double in sales in the next five years. Once the US establishes federal cannabis reform many US companies will be able to continue growing in the American and global markets. There are many kinds of ancillary companies to invest in. Some supply the industry with hydroponic and lighting systems while others give cannabis a presence online. In addition, there are also a handful of marijuana REITs that fall into the ancillary category.
Making Better Investments And Ancillary Pot Stocks For April
Before investing in cannabis stocks, it's always important to do your own research on a company. Looking into a company's earnings and press releases can help you identify the best companies to invest in. In addition, learning to use technical indicators and chart patterns to find the best entries for your positions can increase your ability to make profitable trades. Let's look at 3 top ancillary marijuana stocks for your list the last week in March.
[Read More] The Race For Top US MSO And The Best Marijuana Stocks In 2022
Best Ancillary Cannabis Stocks For Your Watchlist Before April
Power REIT (NYSE: PW)
Leafly Holdings, Inc. (NASDAQ: LFLY)
Agrify Corporation (NASDAQ: AGFY)
Power REIT (PW)
Power REIT is a real estate investment trust specializing in long-term real estate with high risk-adjusted returns. the company has a growing portfolio of CEA properties, like greenhouses and processing units. The residences are now rented to tenants who are licensed to produce medical marijuana on the properties. The facilities are ready for development, and Power REIT has the cash on hand to make the required improvements. Greenhouse facilities owned by Power REIT offer a long-term growth opportunity.

By acquiring a 10-acre site with a 12,000-square-foot greenhouse, Power REIT expanded its footprint in Colorado. As a result, the company currently owns 83 acres of investment property in Southern Colorado, as well as CEA buildings totaling 383,328 square feet. In September, the company invested $18.4 million on a 556,146-square-foot cannabis greenhouse and processing facility. This will be Michigan's and one of the country's largest cannabis manufacturing facilities. As of November, Power REIT owned 21 CEA buildings totaling more than 1 million square feet. In the third quarter, the trust paid $0.484375 per share in dividends, for a total of $1.9375 per total share.
PW Stock Performance
PW stock closed on March 25th at $44.50 down 7.83% for the trading day. Currently, the stock has a 52-week price range of $35.09-$81.99 and is down 35.40% year to date. According to analysts at CNN Business PW stock has a consensus price target of $86 per share. In this case, this would represent an upside of 93.17% from its last trading price of $44.52.
[Read More] Are These Marijuana Stocks Better Short Term Or Long Term Investments?
Leafly Holdings, Inc.
Leafly Holdings Inc., a leading online cannabis discovery marketplace and resource for cannabis consumers announced in February that its common stock, which trades under the ticker symbol LFLY, has started trading on the NASDAQ. In general, Leafly is the most reliable platform for finding and ordering cannabis products from legal, licensed sellers all over the world. Leafly is used by more than 125 million people each year to learn about cannabis and conduct online orders with local businesses. The company's comprehensive tools help purchasers to make informed purchasing decisions and empower cannabis businesses to recruit and retain loyal clients through advertising and technological services.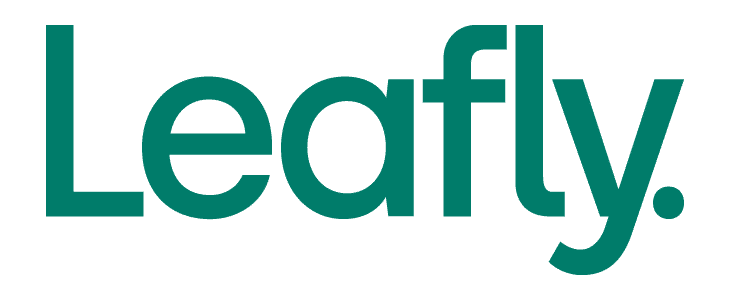 The company released a cannabis employment study on February 23rd, revealing that the legal cannabis sector is the most prolific job generator in the United States. In 2021 alone, the cannabis business sold about $25 billion in products and produced more than 100,000 new employments, according to the research. According to the survey, the cannabis industry already employs over 428,000 people and is expected to rise to 1.5-1.75 million workers once the legal cannabis market in the United States achieves full capacity. Leafly will publish its fourth quarter and fiscal year 2021 profits on March 29th after the closing.
LFLY Stock Performance
LFLY stock closed on March 25th at $8.20 down 10.38% for the trading day. Currently, the stock has a range of $5.27-$11.58 and is up 10.22% in the past month. According to analysts at CNN Business LFLY stock has a median price target of $15 per share. In this case, this would represent an upside of 84.28% from its last trading price of $8.20.
[Read More] 3 Top Marijuana Stocks For Your Watchlist Right Now
Agrify Corporation
Agrify Corporation is a precision hardware and software provider for the indoor farming industry based in the United States. Vertical farming systems integrated grow racks and LED grow lights are now available from the company. Agrify's cutting-edge software and technology solutions assist organizations in achieving the greatest levels of quality, consistency, and productivity while spending the least amount of money possible. Consulting, engineering, and building are among the company's offerings. The company recently purchased Precision Extraction Solutions and Cascade Sciences, two well-known producers of cannabis and hemp extraction, post-processing, and testing equipment and solutions. Thanks to a relationship with Olive El Mirage, the company announced its debut in the Arizona cannabis sector in October. Lab Society, a pioneer in distillation and solvent separation solutions for the cannabis extraction sector with $10 million in yearly revenue, was acquired by the company on February 2nd.

The corporation released its fourth quarter and fiscal full-year 2021 results on March 23rd. The company's revenue increased 395 percent to $59.9 million in 2021. In addition, sales climbed 481 percent year over year to $25.3 million in the fourth quarter. In addition, new bookings for the company increased by 919 percent to $377 million. Gross earnings for the fourth quarter totaled $5.6 million, or 22.3 percent of revenue. In the fourth quarter, the company lost $13.3 million, or $0.60 per diluted share. The company has a total qualifying pipeline of possibilities worth roughly $571 million as of March 23rd.
AGFY Stock Performance
AGFY stock closed on March 25th at $4.82 up 19.90% for the trading day. The stock has a price range of $3.71-$35.94 and is down 47.61% year to date. According to analysts at CNN Business AGFY stock has a 12-month average price target of $13.50 per share. In this case, this would be an increase of 180.67% from its last trading level of $4.82.
---
MAPH Enterprises, LLC | (305) 414-0128 | 1501 Venera Ave, Coral Gables, FL 33146 | new@marijuanastocks.com