Investing in US Cannabis: Strategies for September 2023's Explosive Growth
In September 2023, the US cannabis industry is witnessing a remarkable surge in marijuana stocks, with several companies posting triple-digit gains. This unprecedented growth reflects the changing landscape of marijuana legalization nationwide as more states embrace the recreational and medicinal use of cannabis. In general, recent statistics indicate that the US cannabis market is poised for explosive expansion, with projections estimating a market value exceeding $30 billion by 2025. As investors flock to capitalize on this green rush, it becomes increasingly crucial to adopt sound strategies like employing technical indicators and implementing proper risk management to navigate the sector's volatile nature.
In this article, we'll delve into the top US marijuana stocks that have achieved triple-digit gains in September 2023, shedding light on the factors propelling their success. Additionally, we'll explore how utilizing technical indicators can help investors make informed decisions in this high-growth environment while emphasizing the importance of prudent risk management strategies to safeguard their investments in this dynamic and evolving industry.
[Read More] Cannabis Comeback: Best-Performing Marijuana Stocks of the Week
Triple-Digit Winners: Leading US Marijuana Stocks in September 2023
Ayr Wellness Inc. (OTC: AYRWF)
Columbia Care Inc. (OTC: CCHWF)
Cresco Labs Inc. (OTC: CRLBF)
Ayr Wellness Inc.
Ayr Wellness Inc. is a well-known cannabis company in Florida. Florida is home to 60 of the company's 70 marijuana-related businesses. In order to expand in Illinois, the company purchased Herbal Remedies Dispensaries, LLC. Adult marijuana use can potentially increase the attractiveness of Ayr, Massachusetts businesses. The company has established its sixth linked dispensary in Pennsylvania. After getting regulatory approval from Arizona, Ayr planned to begin its 86,000-square-foot processing and growing facility in December. The company made a big investment in the beverage business by acquiring Levia Cannabis Infused Seltzer in 2022.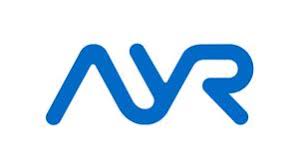 Second Quarter 2023 Highlights
Revenue up 18% Y/Y to $116.7 Million, Excluding Discontinued Operations
Company Delivers Record Adjusted EBITDA1 of $29.4 Million, up 78% Y/Y, 12% Sequentially, with Adjusted EBITDA Margin of 25%
GAAP Loss from Operations Improved 81% Y/Y, 79% Sequentially to $(4.5) Million, Excluding Discontinued Operations
Outlook
The Company remains committed to its financial health and is positioning itself to achieve sustainable long-term growth and profitability across all markets of operation. AYR expects to generate revenue and Adjusted EBITDA growth in the second half of 2023 and into 2024 and to generate positive GAAP cash flow from operations for the calendar year 2023.
AYR's expectations for future results are based on the assumptions and risks detailed in its Management's Discussion and Analysis ("MD&A") for the period ended June 30, 2023, as filed on SEDAR+ and with the U.S. Securities and Exchange Commission ("SEC").
AYRWF Stock Performance
AYRWF stock closed on September 15th    at $3.0283, up 245.83% in the last trading month. The stock has a 52-week price range of $0.5660-$4.41 and is up 152.36% year to date. According to analysts at CNN Business, AYRWF stock has a 12-month average price target of $4.04 per share. In this case, this would represent an upside of 33.54% from the last price of $3.0283.
[Read More] Marijuana Watchlist: September 2023's Standout ETFs in Cannabis
Columbia Care Inc.
Columbia Care is one of the largest and most experienced cultivators, makers, and sellers of cannabis goods and services in the United States, with licenses in 16 states. At present, Columbia Care runs 125 sites, including 94 dispensaries and 31 cultivation and manufacturing facilities, some still under construction. Columbia Care was one of the first multi-state medical cannabis providers in the United States, and it today provides industry-leading goods and services to both the medical and adult-use sectors. In 2021, the business will launch Cannabist, its retail brand, to establish a national dispensary network based on proprietary technological systems. The company manufactures prominent brands such as Seed & Strain, Triple Seven, Hedy, gLeaf, Classix, Press, and Amber, and its goods include flower, edibles, oils, and tablets.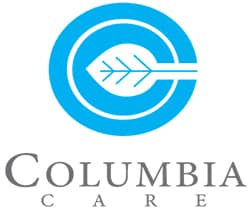 Words from The CEO
"Our second quarter results were solid, as we achieved more than $129 million in revenue, representing 4% sequential growth, confirming that we have kept our foot on the accelerator over the past 16 months. The financial impact of the measures we have taken to optimize our outstanding footprint and right-size operations are leading to increased profitability, with an 11% increase in gross profit over the first quarter and Adjusted EBITDA1 increasing 24% sequentially to over $20 million. We continue to focus on generating positive cash flow. Growing markets on the East Coast fueled our sequential topline growth, counterbalancing further price compression in certain markets such as Florida, Illinois, and Massachusetts. We continued to reduce costs in the quarter, having now eliminated over $38 million, net, in annual expense, as we prioritize cash flow generation. We have announced the initial steps to manage our balance sheet in collaboration with our bondholders and are actively reviewing and considering additional refinancing alternatives. To enhance liquidity and improve operating efficiency, we have continued divesting non-core assets and pursuing commercial mortgages on eligible properties. Our decision to prioritize markets that are driving profitability and growth, and continue our commitment to the diversification of our revenue base, was reflected by continued store openings in Virginia, the launch of adult-use sales in our fully integrated Maryland market on July 1, targeted retail expansion in New Jersey, and the launch of enhanced manufacturing and cultivation capabilities in Ohio, Colorado, West Virginia and New York."

Nicholas Vita, CEO of Columbia Care.
CCHWF Stock Performance
CCHWF stock closed on September 15th       at $1.35, up 221.43% in the last month of trading. The stock has a 52-week range of $0.3550-$2.06, up 80% year to date. According to analysts at CNN Business, CCHWF stock has a 12-month average price target of $1.11 per share. In this case, this is a decrease of 17.49% from its last trading price of $1.35.
[Read More] 3 Marijuana Stocks To Buy Before Next Week Begins
Cresco Labs Inc.
Cresco Laboratories is a vertically integrated cannabis corporation based in the United States. The company is presently setting the standard for developing branded cannabis products in the country. The firm operates 68 retail outlets and 20 manufacturing plants across 11 states. In March, the firm built locations in Palm Harbor and Lake Worth, bringing the total number of dispensaries in Florida to 28. The business announced the termination of its $2 billion merger with Columbia Care on July 31st. Furthermore, the corporations scrapped a deal with hip-hop tycoon Sean "Diddy" Combs to buy some divested operations in New York, Massachusetts, and Illinois for up to $185 million.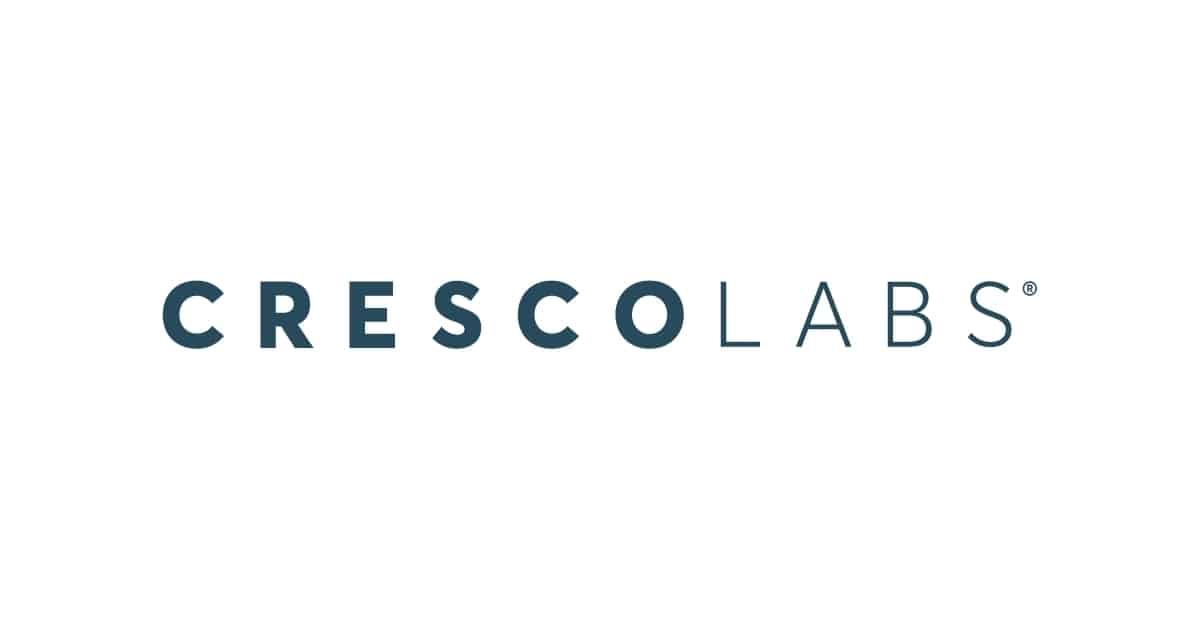 Second Quarter 2023 Financial Highlights
Second quarter revenue of $198 million, up 2% sequentially, driven by retail growth of 4% and flat wholesale revenue.
Gross profit of $87 million, 44% of revenue.
Adjusted gross profit of $93 million and Adjusted gross margin of 47%, up 100 bps from the first quarter.
Adjusted SG&A1 reduction of $7 million sequentially.
Adjusted EBITDA1 of $40 million, up 38% sequentially as margin improved 540 bps to 20%.
Generated positive operating cash flow of $18 million, inclusive of $14 million of one-time cash charges related to facility closures, severance payments and M&A related fees.
Second quarter net loss of $43 million, which includes $22 million of impairment charges.
CRLBF Stock Performance
CRLBF shares finished on September 15th    at $2.4630, up 136.83% in the last month of trading. The stock is presently trading in a 52-week price range of $1.00-$4.20, showing a 36.83% increase year to date. According to analysts at CNN Business, CRLBF stock has a 12-month median price target of $2.38 per share. In this case, this represents a decline of 3.22% from its last trading price of $2.4630.
[Read More] Top Marijuana Stocks For Your 2023 Watchlist

Maximizing Returns and Minimizing Risks: US Cannabis Stock Strategies for September 2023
In conclusion, September 2023 has been significant for the US cannabis industry, marked by impressive triple-digit gains in marijuana stocks. As the sector evolves, investors must stay vigilant, utilizing technical indicators and prudent risk management strategies to seize opportunities in this burgeoning market. Overall, the statistics foretelling the industry's rapid expansion underscore the importance of staying informed and adaptable in this dynamic landscape. As the green revolution unfolds, opportunities abound. Still, they come hand in hand with volatility, making astute decision-making and careful risk assessment the keys to long-term success in the US cannabis market. With diligence and strategy, investors can navigate the green rush and potentially reap substantial rewards while contributing to the ongoing transformation of the cannabis industry in the United States.
---
MAPH Enterprises, LLC | (305) 414-0128 | 1501 Venera Ave, Coral Gables, FL 33146 | new@marijuanastocks.com