3 Marijuana Stocks To Watch For Better Cannabis Investing This Month
Marijuana stocks are trying to keep up their recent momentum. In the last year or so when there has been a rise in trading, it is often short-lived. In today's cannabis sector, there is an even higher level of volatility than ever before. This can be both good and bad for investors. The bad is when a stock drops and the good is when it recovers. However, whenever there is a sign of pullback this is when people find the opportunity to invest.
Whenever there is a decline in a sector this is where you find the best marijuana stocks to buy. Before executing any trades you want to learn about the companies and how they perform in the market. By having this info it will give you better odds at seeing profits. Still with any type of investing pot stocks included nothing is set in stone and anything can happen. In fact, cannabis stocks are one sector that is susceptible to change more than other sectors. But with how young the cannabis industry is there is still much to look forward to.
Currently, we have the fight for better reform. As well as more companies creating strategic partnerships that could offer more innovation to the sector. Also with all this info you should create a plan and use this plan as a guide that will help you invest smarter to ultimately see the gains you want. The companies below are some marijuana stocks to watch for the rest of the month.
Top Marijuana Stocks For Your 2023 Portfolio
TerrAscend Corp. (OTC:TSNDF)
Cansortium Inc. (OTC:CNTMF)
Gold Flora Corporation (OTC:GRAM)
TerrAscend Corp.
TerrAscend Corp. cultivates, processes, and sells medical and adult-use cannabis in Canada and the United States. The company produces and distributes hemp-derived wellness products to retail locations; and manufactures cannabis-infused artisan edibles. In recent news, the company announced that it will host an Investor Day at the Toronto Stock Exchange (the "TSX") in Toronto, Ontario. This will take place on Friday, October 13, 2023, from 9:30 a.m. to approximately 12:30 p.m. ET.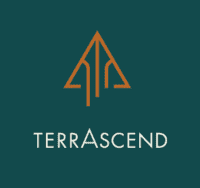 The event will include presentations and panel discussions by Jason Wild, Executive Chairman, Ziad Ghanem, Chief Executive Officer, and Keith Stauffer, Chief Financial Officer. Plus Lynn Gefen, Chief Legal Officer, Chantelle Elsner, President Northeast, Mary Turon, President of Midwest, and BJ Carretta, Senior Vice President of Marketing. These individuals will provide updates on the Company's U.S. operating divisions. As well as discuss its strategy to deliver long-term growth in revenue, profitability, and cashflow.
[Read More] 3 Marijuana Stocks To Watch As The Cannabis Industry Continues To Grow
Cansortium Inc.
Cansortium Inc. through its subsidiaries, produces and sells medical cannabis in Florida, Pennsylvania, and Texas. The company's medical cannabis products are offered in oral drops.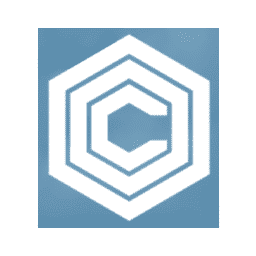 As well as capsules, topicals, syringes, dried flower, pre-rolls, cartridges, and edibles under the Fluent brand name. On August 28th the company reported its Q2 2023 earnings.
Q2 2023 Financial Highlights
Revenue increased 9% to $24.4 million compared to $22.4 million.
Florida revenue increased 11% to $20.1 million compared to $18.2 million.
Adjusted gross profit1 increased 5% to $15.8 million or 64.6% of revenue, compared to $15.0 million or 67.0% of revenue.
Adjusted EBITDA was $8.6 million compared to $10.2 million, with the decrease primarily driven by increased SG&A related to new store openings that are still ramping.
Cash flow from operations for the three months ended June 30, 2023 was $4.8 million compared to $5.8 million in the prior year.
At June 30, 2023, the Company had approximately $8.8 million of cash and cash equivalents and $59.3 million of total debt, with approximately 298 million shares outstanding.
[Read More] Are These Marijuana Stocks Worth Buying Or Selling?
Gold Flora Corporation
Gold Flora Corporation engages in the cultivation, manufacturing, extraction, distribution, and retailing of cannabis products in California. It offers disposable vape pens and gold flora flowers. The company was founded in 2017 and is based in Costa Mesa, California. It has been some time since the company has released updated news.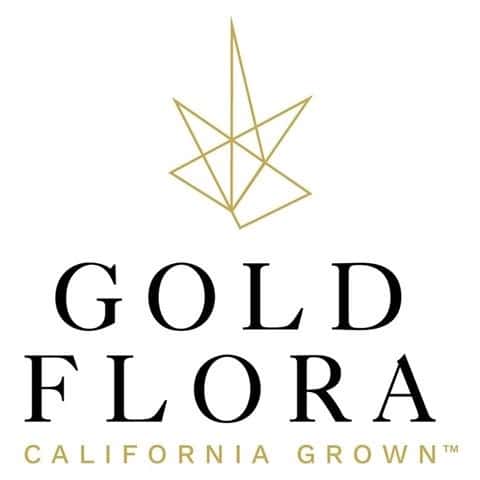 But on July 26th the company announced a formation of Stately distribution focused on building category leadership. Particularly for its curated brand portfolio and partners. Stately will operate comprehensive sales and management for the Company's rapidly growing first-party brands, which with the recent merger with The Parent Company, includes 9 brands as well as a select group of strategically curated third-party partner brands.
---
MAPH Enterprises, LLC | (305) 414-0128 | 1501 Venera Ave, Coral Gables, FL 33146 | new@marijuanastocks.com