3 Marijuana Stocks For Cannabis Investing Before Next Year
Marijuana stocks are the investment of the future for many reasons. For instance, the legal cannabis industry is still new and developing quickly. It was not long ago when the talks about legal cannabis were a bit taboo. Yet from 2018 to 2023 things have changed in favor of legal cannabis. There has been so much change that more people are interested in investing in cannabis. There has been a rise in the number of people who use legal cannabis. The more people who buy cannabis the better it is for the industry and the companies themselves.
With cannabis still being federally illegal this has been both a positive and negative. When there is positive news regarding federal reform it has the power to create recovery. On the other hand, if the news is not so good it can lead to decline. But when there is a decline it puts people in place to find marijuana stocks to buy.
You want to put yourself in a position to see the most upside which is why you always buy low and sell as high as you can. The name of the game is to make money. Plus as things start to become more regulated we could soon see more upward trading at a consistent level. Just make sure you do your research and make a good trading plan to stick to. The companies below are some marijuana stocks to watch this week.
Top Marijuana Stocks To Watch Right Now
Tilray Brands, Inc. (NASDAQ:TLRY)
High Tide Inc. (NASDAQ:HITI)
Greenlane Holdings, Inc. (NASDAQ:GNLN)
Tilray Brands, Inc.
Tilray Brands, Inc. engages in the research, cultivation, processing, and distribution of medical cannabis products in Canada, the United States, Europe, Australia, New Zealand, Latin America, and internationally. On September 7th the company expanded its market-leading cannabis portfolio. This was done with the launch of new Redecan products across Canada.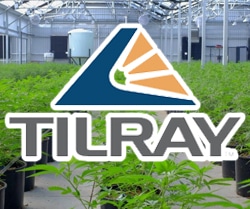 Redecan introduces a limited-edition series of exclusive whole-flower cannabis genetics including; King Sherb and Animal RNTZ. These are two high-quality Indica strains meticulously cultivated by master growers. The new cannabis strains join the brand's award-winning product portfolio. Which include consumer favorites like Wappa, Cold Creek Kush, and Glueberry OG.
High Tide Inc.
High Tide Inc. engages in the cannabis retail business in Canada, Europe, the United States, and internationally. The company manufactures and distributes smoking accessories and cannabis lifestyle products.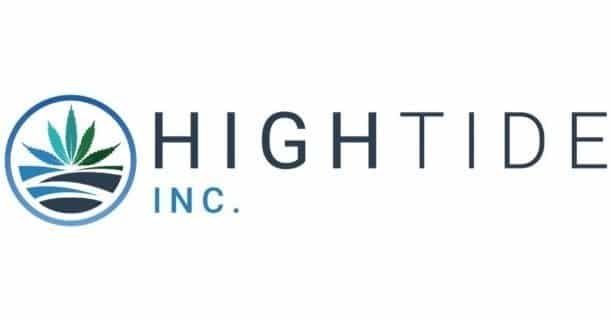 On September 1st the company announced its at-the-market program of up to CAD$30,000,000. This is for its strategic initiatives to replace previous åat-the-market programs.
Words From The Company
"I am pleased to announce the replacement of our previous at-the-market equity offering program. Even though the broader cannabis capital markets have been challenging, we have remained very disciplined in raising equity capital. For instance, I note that we only raised approximately $10 million from our $40 million previous at-the-market program over the 25-month period before it expired. The ATM Program in place can act as a low-cost source of capital, should the need arise," said Raj Grover, President and Chief Executive Officer of High Tide.
[Read More] These Marijuana Stocks Could Be Top Gainers In September
Greenlane Holdings, Inc.
Greenlane Holdings, Inc. develops and distributes cannabis accessories, vape solutions, and lifestyle products in the United States, Canada, and Europe. It operates in two segments, Consumer Goods and Industrial Goods.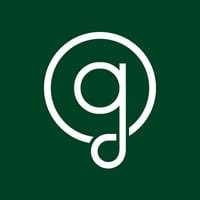 In recent news, the company had a conference call to discuss its Q2 2023 financial earnings. As well Greenlane also reported its Q2 fiscal 2023 results.
[Read More] 3 Marijuana Stocks For Better Market Action This Week
Second Quarter 2023 Fiscal Earnings Highlights
Revenue for Q2 2023 decreased to $19.6 million, compared to $24.0 million in Q1 2023.
Operating expenses in Q2 2023 were reduced $0.9 million or 6.2% compared with Q1 2023.
Net loss attributed to Greenlane Holdings, Inc. for Q2 2023 was $10.5 million, compared to $10.2 million in Q1 2023.
Basic and diluted net loss of $6.56 per share compared to a loss of $6.40 per share for the prior quarter.
Adjusted EBITDA loss for Q2 2023 was $5.8 million compared to a loss of $6.8 million for Q1 2023.
The Company has launched 21 new products this year
---
MAPH Enterprises, LLC | (305) 414-0128 | 1501 Venera Ave, Coral Gables, FL 33146 | new@marijuanastocks.com