Mid-September Pot Picks: Promising Marijuana Stocks on the Radar
In the ever-evolving landscape of the United States cannabis industry, mid-September brings excitement as investors set their sights on the top marijuana stocks. With the legal cannabis market gaining ground nationwide, staying informed about the companies poised for growth in this flourishing sector is crucial.
As we enter mid-September, statistics paint a promising picture for the US cannabis market. According to recent data, the legal marijuana industry is projected to reach a staggering $41 billion by 2025, a testament to the explosive growth in medical and recreational cannabis sales. This momentum is primarily driven by a wave of state-level legalization measures, with more than 40 states allowing some form of cannabis use and several others actively considering legalization bills.
Technical analysis remains a vital tool for traders seeking opportunities in this dynamic market. Whether you're a day trader looking to capitalize on short-term fluctuations or a swing trader planning for more extended market trends, understanding the charts and patterns of these top US marijuana stocks can be the key to success. In this article, we'll delve into some of the most promising cannabis stocks to watch this mid-September and explore how technical analysis can help you make informed trading decisions in this ever-expanding industry.
[Read More] Are These Marijuana Stocks Worth Buying Or Selling?
Top Cannabis Stocks to Keep an Eye on in September 2023
Glass House Brands Inc. (OTC: GLASF)
Planet 13 Holdings Inc. (OTC: PLNHF)
Jushi Holdings Inc. (OTC: JUSHF)
Glass House Brands Inc.
Glass House Brands Inc., a vertically integrated hemp and cannabis corporation, serves one of the country's fastest-growing industries. The company focuses on the California market, where it develops distinctive eco-friendly brands to meet consumers' needs across various industries. Mama Sue Wellness, Glass House Farms, and Forbidden Flowers are some of the company's well-known products. In September 2021, the corporation intends to invest in a 5.5 million square foot greenhouse in Southern California. The new company's chief financial officer is Mark Vendetti. PLUS, a well-known California edibles firm, was purchased for $25.6 million in December.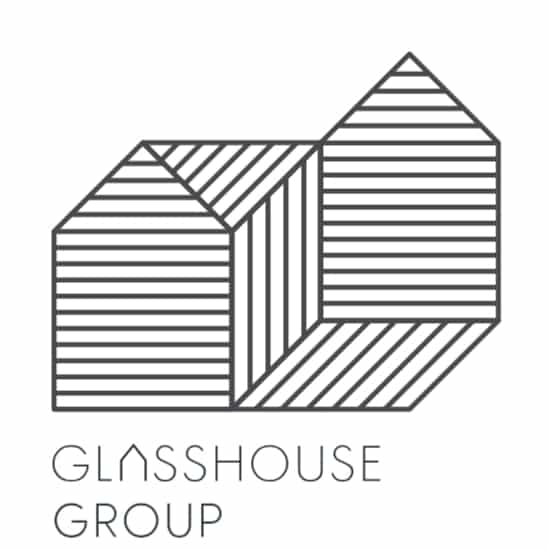 Second Quarter 2023 Highlights
(Unless otherwise stated, all results and dollar references are in U.S. dollars.)
Net Sales of $44.7 million increased 171% from $16.5 million in Q2 2022 and up 54% sequentially from $29.0 million in Q1 2023;
Gross Profit was $24.4 million compared to $0.3 million in Q2 2022 and $12.0 million in Q1 2023;
Gross Margin was 55%, compared to 2% in Q2 2022 and 41% in Q1 2023;
Adjusted EBITDA1 was $9.5 million, compared to $(9.8) million in Q2 2022 and $(0.1) million in Q1 2023;
Cost per Equivalent Dry Pound of Production3 was $139 a decrease of 12% compared to the same period last year and down 29% sequentially versus Q1 2023;
Equivalent Dry Pound Production2 was 103,336 pounds, up 311% year-over-year and up 115% sequentially;
Cash balance was $22.7 million at quarter-end, up 39% from Q1 2023 quarter-end.
Words From The CEO

"The second quarter of 2023 was the best in our history. We achieved record levels of operating cash flow, exceeded Q2 guidance across several operating metrics and marked our first quarter of positive adjusted EBITDA1."

"In Q2 2023, we saw our biomass revenues and pounds sold more than quadruple versus the previous year. Revenues from our retail dispensaries doubled to $10 million year-over-year, due to growth from acquisitions. Consolidated gross margin surpassed 50% and cultivation cost per pound3 fell by 12% versus last year. Finally, Adjusted EBITDA1 flipped to a positive $9.5 million compared to negative $9.8 million a year ago."

Kyle Kazan, Co-Founder, Chairman and CEO of Glass House.
GLASF Stock Performance
GLASF stock ended at $4.87 on September 12th, up 31.62% in the last month of trading. The stock has been trading in a 52-week range of $1.78-$5.10. GLASF stock is up 154.97% year to date.
[Read More] Top Cannabis REITs: September 2023's Standout Performers
Planet 13 Holdings Inc.
Planet 13 (www.planet13holdings.com) is an award-winning cannabis firm with cultivation, production, and dispensary operations. It has offices in Las Vegas and Orange County, California. Planet 13 also has a Florida medical marijuana treatment center license and a preliminary Illinois Social-Equity Justice Involved dispensary license. Planet 13 aspires to be a worldwide renowned brand known for high-quality cannabis retail operations and innovative product development.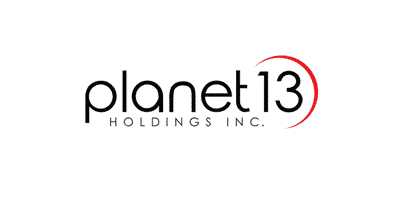 Financial Highlights – Q2 – 2023
Operating Results
All comparisons below are to the quarter ended June 30, 2022, unless otherwise noted
Revenue was $25.8 million as compared to $28.4 million, a decrease of 9.1%. The decline in revenue was driven by a decline in the average price of cannabis in Nevada, partially offset by an increase in wholesale revenue in Nevada.
Gross profit was $11.9 million or 46.0% as compared to $13.8 million or 48.7%. The decline in gross profit was driven by a decrease in the average price of cannabis in Nevada and a greater percentage of revenue coming from lower-margin wholesale revenue.
Total expenses were $15.4 million as compared to $15.6 million, a decrease of 1.6%. The decline in total expenses was driven by lower share-based compensation offset by higher professional fees associated with potential M&A.
Net loss of $4.3 million as compared to a net loss of $2.0 million. The increase in net loss was driven by lower gross profit dollars as well as high one-time costs associated with potential M&A.
Adjusted EBITDA of $3.0 million as compared to Adjusted EBITDA of $2.9 million. The higher Adjusted EBITDA margin was primarily due to improvement in the Company's operating costs.
PLNHF Stock Performance
PLNHF stock closed on September 12th    at $0.9326, up 49.48% in the last month of trading.  The stock has a 52-week price range of $0.451-$1.74 and is up 40.36% year to date.
[Read More] 3 Marijuana Stocks to Watch For Cannabis Real Estate Investing
Jushi Holdings Inc.
Jushi Holdings Inc. is a hemp and cannabis company based in the United States that is expanding its market share in the medical and recreational marijuana sectors. The company's primary goal is to sell branded marijuana and hemp-derived products to the US market. 34 Jushi-owned and managed dispensaries nationwide employ the BEYOND/HELLO brand. In addition, Jushi has 31 retail licenses in the United States, and its national cannabis dispensary brand, Beyond/Hello, is expanding both online and offline. The company expanded its vertically integrated operations into Nevada by acquiring NuLeaf Inc. in April.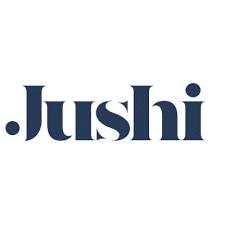 Second Quarter 2023 Financial Highlights1
Total revenue of $66.4 million
Gross profit margin was 46.0%, compared to 36.7% in the second quarter ended June 30, 2022 ("Q2 2022") and 42.9% in the first quarter ended March 31, 2023 ("Q1 2023")
Net Loss of $14.0 million, compared to net income of $12.1 million in Q2 2022 and net loss of $12.4 million in Q1 2023
Adjusted EBITDA1 of $12.6 million, an improvement of $12.1 million year-over-year and $5.0 million sequentially
Cash, cash equivalents, and restricted cash of $32.1 million as of the quarter end
JUSHF Stock Performance
JUSHF stock closed at $0.7710 on September 12th, up 91.89% in the last month of trading.  The stock has a 52-week price range of $0.350-$2.34 and is down 2.85% year to date.
[Read More] These Marijuana Stocks Could Be Top Gainers In September
Top Marijuana Stocks to Consider This Mid-September
In conclusion, as we enter the vibrant landscape of mid-September 2023, the US cannabis industry stands as a beacon of opportunity for investors and traders alike. The statistics reflect a continually expanding market, with the promise of further growth on the horizon, driven by evolving legislation and shifting public attitudes toward cannabis.
In general, the art of technical analysis cannot be overstated for those considering their investment strategies. Whether embarking on day trading adventures or adopting a more patient approach through swing trading, deciphering the intricate patterns and trends within these top marijuana stocks can empower traders to navigate the waves of this burgeoning industry successfully. In the months ahead, staying informed, conducting thorough research, and keeping a keen eye on these promising cannabis stocks can pave the way for potential profits in the thriving world of legal marijuana.
---
MAPH Enterprises, LLC | (305) 414-0128 | 1501 Venera Ave, Coral Gables, FL 33146 | new@marijuanastocks.com