Will The SAFE Banking Finally Become In Law 2023?
Many marijuana stock investors saw several great days of trading over the last several weeks. The reason for this is political advocates of the cannabis industry are working to pass better reform. Most of the time when there is positive news on most legal barriers in the sector it results in better trading. Once investors and shareholders see legal progress it creates speculation that often leads to a rise in the moment. Especially with federal reform which is seen as one of the last obstacles before the industry can see its full potential. In recent news, a key Senate committee has officially scheduled a vote on a bipartisan marijuana banking bill.
This vote is set to take place at the end of September. Furthermore, it is unclear how the bill will be amended by the panel following weeks of negotiations. There have been many attempts in the past to have marijuana banking passed but it has not gone through. Legislators feel this will be the start of the federal reform that is needed before officially rescheduling cannabis. Still, with the amount of revenue that is being generated, there needs to be some type of banking system for the industry. More and more states are beginning to legalize cannabis which is only growing the industry even further.
The more growth the more of an interest to find top marijuana stocks to buy. Hopefully, 2023 is the year we finally see some type of federal reform made law. This would be a big victory for those who own and run legal cannabis businesses like Truelieve, Green Thumb, and companies alike. Below are several marijuana stocks to watch as the rest of September could set up the industry for future success.
Top Marijuana Stocks To Watch 2023
Planet 13 Holdings Inc. (OTC:PLNHF)
Verano Holdings Corp. (OTC:VRNOF)
StateHouse Holdings Inc. (OTC:STHZF)
Planet 13 Holdings Inc.
Planet 13 Holdings Inc. an integrated cannabis company, engages in the cultivation, production, distribution, and marketing of cannabis and cannabis-infused products for medical and retail cannabis markets in Nevada, the United States. In recent news, the company announced the completion of a change in domicile to Nevada and OTC market and trading symbol change.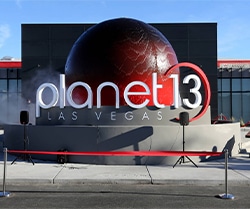 The Nevada Domestication was overwhelmingly approved by shareholders at Planet 13's Annual General and Special Meeting of Shareholders. The British Columbia Supreme Court issued its Final Order on August 3, 2023. The Company completed the Nevada Domestication on September 15, 2023, after market close. Particularly when the necessary filings were made with, and made effective by, the Secretary of State of the State of Nevada.
Verano Holdings Corp.
Verano Holdings Corp. operates as a vertically integrated multi-state cannabis operator in the United States.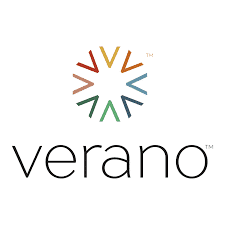 The company engages in the cultivation, processing, wholesale, and retail distribution of cannabis across the United States. The company has recently released its upcoming conference participation.
[Read More] 3 Top US marijuana Stocks With Triple Digit Gains In September
Conference Schedule 2023
ATB Life Sciences Institutional Investor Conference
DATE: September 20, 2023
LOCATION: New York City
TIME: 1:45 p.m. ET
Benzinga Cannabis Capital Conference
DATE: September 27, 2023
LOCATION: Chicago
TIME: 10:40 a.m. CT
AGP Cannabis Conference
DATE: October 4, 2023
LOCATION: Virtual
TIME: 12:00 p.m. ET
Jefferies Cannabis Summit
DATE: October 25, 2023
LOCATION: New York City
StateHouse Holdings Inc.
StateHouse Holdings Inc. an integrated omni-channel cannabis company, engages in the cultivation, processing, manufacture, distribution, and retailing of cannabis products for the adult-use and medical markets in the United States.

Back on August 29th, the company reported its Q2 2023 earnings.
[Read More] Top Marijuana Stocks For Your 2023 Watchlist
Q2 2023 Financial Highlights
Q2 2023 net revenues were $25.3 million, compared with $34.6 million in Q2 2022.
Retail revenues were $13.0 million, representing 51.3% of total sales for Q2 2023, compared to $18.5 million or 54.9% of total sales in Q2 2022.
Gross profit before adjustments for biological assets was $12.3 million in Q2 2023, compared with $14.7 million in Q2 2022.
Consolidated gross margins improved to 49.9% in Q2 2023, compared to 46.6% for Q2 2022.
Q2 2023 cultivation yields in the Company's Salinas facility were up 34% over Q1 2023.
---
MAPH Enterprises, LLC | (305) 414-0128 | 1501 Venera Ave, Coral Gables, FL 33146 | new@marijuanastocks.com