The recreational marijuana industry has been booming for over a year now. As new states in the U.S. continue to look at the benefits of legalizing cannabis for adult use, those who have already done so are leading the charge.
To the north, Canada has been working on showing the world that a nationwide legalized cannabis market can work on a large scale. This has helped to create a domino effect for many countries who are considering doing so around the world.
While at the beginning of the industry, many of the large gainers were those who were involved in the medicinal side of the market, but now many of these companies have been forward thinking by getting involved in the recreational aspect of cannabis.
Global Consortium Inc. (GCGX) has become one of the major producers of recreational marijuana products including oils, vaporizers and more. The company made big headlines only a week ago after securing an order worth around $50,000 per week. The deal made with MJ Delivery, based out of Tahoe, may help them to continue pushing their large range of products around the adult-use market.
Additionally, Global Consortium Inc. (GCGX) currently has as much as $170,000 in orders per day for the immediate future! This sizable number comes from an order for as much as 20 liters of cannabis oil per day. With this oil going for $8,500 per liter, the company could potentially be able to continue producing these returns for the length of the most current order.
The subsidiary of Global Consortium Inc. (GCGX), Indulge Oils has completed their testing and has now moved on to the production of marijuana oils meaning that their product may be able to hit the open market in the near future. After they finish production of the latest oil run, they have stated that they will once again begin producing vaporizing pens for sale throughout their various markets. These pens have extremely high margins which could continue to benefit the company on their way to the top.
This means that Global Consortium Inc. (GCGX) could be busy fulfilling orders into the next year. This number helps Global Consortium to give their investors a sense of confidence in their numbers for the next year. While stability is something that is quite tough to come by in the marijuana industry, Global Consortium Inc. (GCGX) has been able to turn that notion around.
Much of their entrance into the cannabis market has been due to their acquisitions of both Infused Edibles and Indulge Oils. Global Consortium has been able to make these strategic acquisitions to help put them in a high exposure position. Infused Edibles alone has been able to produce revenue of around $2 million just in CBD products. With so much left to see for the new year, Global Consortium Inc. (GCGX) should remain on any investor's watchlist.
Cronos Group (NASDAQ:CRON) is considered to be one of the largest players in the industry. The company famously received an almost $2 billion investment from the tobacco giant, Altria (NYSE:MO). This investment does show that there may be a lot of potential for Cronos in the future, but many have stated that the entrance of big tobacco may, in fact, be a bad look for the cannabis market.
Despite this, studies have shown that cannabis as a whole could reach as much as $200 billion worldwide in the next 15 years, which means Cronos has a lot to potentially gain during that time. Cronos currently is on track to produce as much as 117,000 kilograms of cannabis per year which makes them one of the top ten producers, but they have plans to continue expansion into this new year. Cronos should remain a good marker for the future of the cannabis industry as many stocks are dependent on what they do and how they proceed through the new market.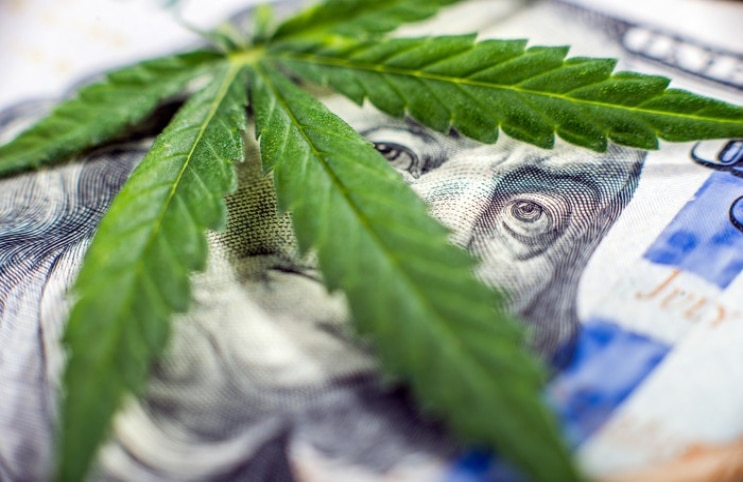 Pursuant to an agreement between an affiliate of MAPH Enterprises, LLC (owners of MarijuanaStocks.com), Midam Ventures LLC and Global Consortium Inc. (GCGX), Midam has been paid $20,000 from Global Consortium Inc. (GCGX) for a period from January 22, 2019 to February 22, 2019. We may buy or sell additional shares of (GCGX) in the open market at any time, including before, during or after the Website and Information, to provide public dissemination of favorable Information about Global Consortium Inc. (GCGX). Click here for full disclaimer