Investing In The Best Cannabis Stocks In 2021
As this week starts in the market top marijuana stocks could be gearing up for some upside in value. After months of declines, some leading cannabis stocks to buy have now begun climbing higher since June. One sector that seems to be rebounding at a faster rate is the ancillary marijuana stocks. Ancillary cannabis companies are those that support the cannabis industry without dealing directly with the cannabis plant. As it stands some of these cannabis companies have seen significant gains in 2020 and continue to show the potential for more gains.
One area, in particular, has seen substantial growth in the past couple of years. The companies that supply gardening, hydroponic and lighting equipment stand to grow alongside the cannabis market. As the demand for cannabis increases so will the necessary supplies and equipment needed to produce marijuana. In the US more states are legalizing cannabis use, and the industry continues to grow rapidly into new key markets.
So far in 2021, these cannabis companies have delivered strong earnings and significant revenue growth. They have also continued to expand across the US growing with the industry. Many investors prefer these types of stocks for long-term investing in cannabis. One factor that gives them an edge over vertically integrated cannabis stocks is that they trade on the major US stock exchanges.
Best Pot Stocks For Long Term Investing In The Cannabis Industry
Some of these cannabis stocks also provide dividends to shareholders as an incentive for the long-term investor. In a market where inflation is a concern stocks that provide dividends could offer a better investment to traders. But before investing in cannabis stocks it's always important to your due diligence on a cannabis company.
[Read More] Top Marijuana Stocks To Watch To Close Out The Week
This requires a look into the company's financial results and watching how the stock behaves in the market. With this in mind, we can take a closer look at some ancillary marijuana stocks that may have potential as this year progresses. As the cannabis industry continues to grow these could be 2 of the best marijuana stocks to invest in long term in 2021.
Top Marijuana Stocks To Watch Right Now
The Scotts Miracle-Gro Company (NASDAQ:SMG)
Hydrofarm Holdings Group, Inc. (NASDAQ:HYFM)
The Scotts Miracle-Gro Company
The Scotts Miracle-Gro is a leading marketer of branded consumer lawn and gardening products in the US and internationally.  Specifically, its wholly-owned subsidiary Hawthorne Gardening is a leading supplier of nutrients, lighting, and hydroponic equipment used for growing cannabis. In its fiscal second quarter of 2021 Hawthorne beat its sales guidance with sales rising 66% year over year to $363.8 million. Additionally, Hawthorne's segment profits increased 74% from the year prior to $41.4 million. In addition, for the fiscal second quarter, Scott's reported sales of $1.8 billion up from $1.38 billion the previous year.
As a result of Hawthorne's performance, Scott's now expects a sales increase of 30-40% for fiscal 2021 in that segment. Currently, Scott's pays an annual dividend of $2.48 per share with a dividend yield of 1.23%. One benefit Scotts provides to investors is that the company exposes traders to the cannabis industry and the consumer gardening industry. In June Scott's increased its fiscal 2021 guidance expecting company-wide sales growth in the range of 17%-19%.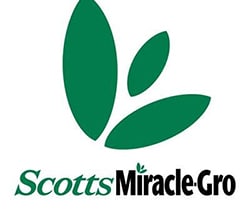 SMG stock is trading at $186.59 on July 6th down 5.30% year to date. In April SMG stock reached a new 52-week high of $254.34 and has given investors a 210.28% gain for its 5-year total return. According to analysts at CNN Business SMG stock has a 12-month median price target of $255.00 per share. In essence, this would represent an increase of 36.77% from its current trading price. For this reason, SMG stock could be a top marijuana stock to add to your watchlist for long-term investing.
[Read More] 2 Marijuana Stocks To Watch For More Momentum In July
Hydrofarm Holdings Group, Inc.
As cannabis gardening takes center stage Hydrofarm Holdings Group, Inc. is a distributor and manufacturer of hydroponics equipment and supplies for controlled environment agriculture. Hydrofarm became a publicly-traded company in 2020 entering the market as a traditional IPO that saw substantial upside from its introduction. The company manufactures and sells high-intensity grow lights, climate control solutions, and has a large portfolio of branded products for gardening.
In the second quarter of 2021, Hydrofarm completed the acquisition of a premium nutrient maker Heavy 16. Now in July, the company completed the acquisition of Aurora Innovations and its organic nutrients. As for earnings, in its first quarter of 2021 financials, Hydrofarms saw net sales increase to $111.4 million. In comparison, this is 66.5% up from the $66.9 million years over year. Initially, Hydrofarm saw gross profits increase 100.8% to $23.2 million or 20.8% of net sales. Additionally, the company revised its full-year 2021 outlook with net sales growth of 30%-40% and adjusted EBITDA of $36-$42 million.

HYFM stock is trading at $57.98 up 7.68% year to date. In February HYFM stock reached a high of $95.48 and has lost 6.86% in the last 30 days. According to analysts at Tip Ranks HYFM stock has a 12-month average price target of $69.00 per share. This price forecast would represent an increase of 19.12% from its current trading price.  With this in mind, HYFM stock could be one of the best cannabis stocks to add to your watchlist in July.
[Read More] Top Marijuana Penny To Buy Right Now? 2 For Your List In July
---
MAPH Enterprises, LLC | (305) 414-0128 | 1501 Venera Ave, Coral Gables, FL 33146 | new@marijuanastocks.com