Making Investments In Top Marijuana Stocks In July
Are you looking for ways to invest in top marijuana stocks in 2021? For the most part, cannabis stocks have begun to rebound in the market after four months of declines. For investors, this could mark a turning point in the cannabis sector. With some new catalysts in the making top pot stocks could begin to move closer to the highs they reached in February. One area that is considered high risk but has also delivered massive gains this year is marijuana penny stocks.
By definition, penny stocks are any securities that trade underneath the $5 threshold. Earlier this year top marijuana penny stocks to buy rallied in the market giving cannabis investors a chance to lock in significant gains early in the year. But after rallying to new highs in February marijuana penny stocks also saw the sharpest declines in the cannabis sector. This brings us to the extreme market volatility most penny stocks are known for.
One reason for the massive push higher for some top cannabis penny stocks is the new investors from Robinhood and Reddit. This year many new traders came in through these investment platforms and communities and invested heavily in fast-growing sectors like cannabis. Another major catalyst for top marijuana penny stocks would be federal cannabis reform and legalization. Since the presidential election, many investors have entered the cannabis market on the notion it would be legalized federally in 2021.
Potential Gains For Cannabis Stocks Under $2
Taking everything into account top marijuana penny stocks could have the potential for investors using short-term trading methods. From current trading levels, many analysts are predicting some upward momentum for the second half of the year. For investors doing your due diligence on a company before investing is a crucial step in making better investments. Ultimately researching a company's earnings and watching how the stock performs in the market can help you establish the best position for your investments.
[Read More] Cannabis Is Now Legal In 3 New Sates
With this in mind, we can begin to research some penny-pot stocks that could have a potential upside for investors. Although this is a high-risk area of the market currently many investors are using day trading and swing trading methods to see short-term gains from these marijuana stocks. As the cannabis sector shows signs of recovering some gains, they could be the top marijuana penny stocks to buy in July.
Top Marijuana Penny Stocks Right Now
Sundial Growers Inc. (NASDAQ:SNDL)
4Front Ventures Corp. (OTC:FFNTF)
Sundial Growers Inc.
Considered one of the meme stocks heavily traded by Reddit investors, and Robinhood investors Sundial Growers Inc has seen intense action in 2021.  Recently, Sundial surprised investors with its first positive earnings report from operations in the company's history. In detail, the company saw first quarter 2021 earnings of C$1.7 million compared to a loss of C$32.7 million in Q4 of 2020. Besides this, the company reported a first-quarter positive adjusted EBITDA of C$3.3 million compared to a loss of C$5.6 million sequentially. In the first quarter of 2021 Sundial delivered high-quality inhalable cannabis and invested in its library of premium cannabis strains.  At the present time, Sundial managed to harvest its highest potency flower with Top Leaf's LA Kush Cake producing an excess of 28% THC.
At the same time, Sundial has another segment they are focusing on for-profits which are the company investments. As it stands, the company realized C$2.8 million in interest and fee revenue from long-term loans to third parties. Also invested, Sundial has C$12.9 million in realized and unrealized gains from securities. At the present time, Sundial has been getting renewed interest from Reddit and Robinhood investors in June. Going into July SNDL stock is still beating the overall market as far as gains are concerned.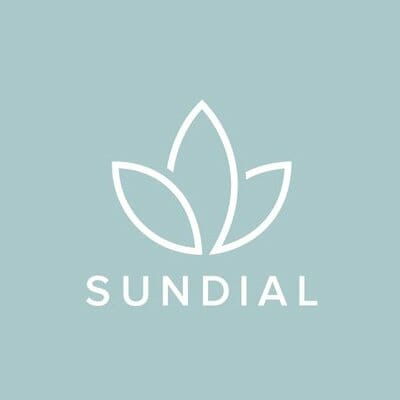 SNDL stock is trading at $0.9017 up 94.30% year to date. In February SNDL stock reached a high of $3.96 and is down 8% in the past five days. According to analysts at CNN Business SNDL stock has a 12-month average price target of $0.68 per share. This would represent a decrease of 24.46% from current trading levels. For this reason, SNDL stock could be a marijuana penny stock to watch for a better entry point.
[Read More] Best Marijuana Stocks For Your Watchlist This Week? 3 To Check Out Right Now
4Front Ventures Corp.
4Front Ventures is a national multistate operator and retailer that has a market advantage in mass-produced low-cost quality branded cannabis products. Primarily, the company distributes a portfolio of over 25 cannabis brands. At the present time, 4Front has dispensaries in Illinois, Massachusetts, California, Michigan, and Washington state. 4Front saw Q4 pro forma revenue of $25 million and full-year proforma sales of $88.1 million for 2020.
The company also reported first-quarter 2021 pro forma revenue of $31.4 million an increase of 26% sequentially. 4Front also reiterated full-year 2021 guidance for pro forma revenue of $170-$180 million and adjusted EBITDA of $40-$50 million. With this, the company has exceeded its own expectations and is experiencing higher sales from two Massachusetts dispensaries that started adult-use sales in 2020.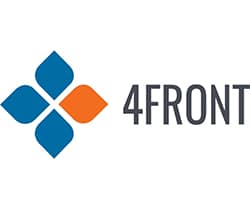 FFNTF stock is trading at $1.27 up 38.46% year to date. In February FFNTF stock reached a high of $1.98 and has gained 207.88% in its 1-year performance. According to analysts at Wallet Investor FFNTF stock 1-year forecast price target of $2.33 per share. This would represent an increase of 82.9% from its current trading price. With this in mind, FFNTF stock is a top marijuana penny stock for your watchlist in July.
[Read More] Marijuana Stocks To Buy In 2021? 2 Canadian Pot Stocks For Your July Watchlist
---
MAPH Enterprises, LLC | (305) 414-0128 | 1501 Venera Ave, Coral Gables, FL 33146 | new@marijuanastocks.com