Top Cannabis Stocks In November Trading
What marijuana stocks should you invest in 2022? One industry that has seen strong declines since the beginning of the year is the ancillary marijuana stock market. Cannabis auxiliary businesses support the marijuana industry but do not work directly with the plant. Numerous firms frequently aid the cannabis industry. Ancillary businesses can help the cannabis industry by providing cannabis growing equipment or having an online presence.
In October, President Joe Biden said that he would begin the process of forgiving everyone who had previously gotten federal convictions for acts involving trace amounts of cannabis. In addition, Biden indicated that he is requesting that other governors take similar steps to remove marijuana possession charges at the state level.
The value of a few cannabis-related stocks with Nasdaq listings fell in the first half of 2022. Several of these marijuana stocks are currently available at significant discounts to investors. Some of these stocks may provide prospective cannabis investors with an ideal starting point for long-term investing or an opportunity to profit from current market shifts. The following are the top three ancillary marijuana stocks to watch in November.
[Read More] Best Cannabis Stocks To Watch In November Volatility
Top Ancillary Cannabis Stocks To Watch In October
GrowGeneration Corp. (NASDAQ: GRWG)
Hydrofarm Holdings Group, Inc. (NASDAQ: HYFM)
The Scotts Miracle-Gro Company (NYSE: SMG)
GrowGeneration Corp.
GrowGeneration Corp., headquartered in the United States, is well-known for operating and delivering hydroponic and organic growing facilities. The company offers cannabis farmers a variety of hydroponic, organic, and lighting solutions. GrowGen now owns and operates 62 organic gardening businesses in the United States. Growing Expanding Since the website's inception, GrowGeneration.com has prioritized its online presence. The website has evolved into a one-stop e-commerce destination, with over 10,000 products spanning from nutrition to lighting technology. Over the next five years, the company plans to open more than 100 outlets across the United States. During the third quarter of 2021, the company will construct the largest hydroponic garden facility in Los Angeles County.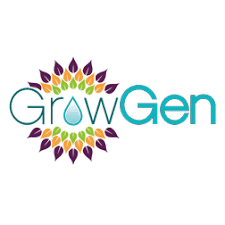 On August 4, GrowGen revealed its financial results for the second quarter of 2022. Net sales fell 44 percent over this time period, to $71.1 million, due to a drop in industry demand. For the full quarter, comparable store sales fell by 56.9%. The corporation reported a net loss of $136.4 million, down from a net gain of $6.7 million the previous year. This includes a $127.8 million charge for impaired goodwill and other intangibles. It is interesting that the corporation has reduced its estimated revenue range for 2022 from $340 to $400 million to $250 to $275 million. In May, GrowGeneration launched Drip Hydro, a range of liquid fertilizer combinations aimed at commercial planters. GrowGeneration is scheduled to release its  third quarter 2022 earnings and conference call on November 7, 2022
GRWG Stock Performance
On November 4th, the shares of GRWG finished at $3.44, up 4.88% in the last five trading days. GRWG stock is down 73.64% year to date, with a 52-week price range of $2.92-$25.96. According to CNN Business analysts, GRWG stock has a 12-month median price target of $5.13 per share. This would forecast a 49.42 percent increase over the last transaction price of $3.44.
[Read More] Best US Marijuana Stocks To Watch This Week? 3 Showing Momentum
Hydrofarm Holdings Group, Inc.
Hydrofarm Holdings Group, Inc. is well-known for providing hydroponic and controlled-environment agricultural supplies and equipment. In general, the organization offers a diverse selection of cannabis-growing products. The company manufactures a wide range of items, including high-intensity grow lights, temperature control systems, and growing materials. On November 1st, the firm announced the acquisition of New Growers Equipment, Inc., a number of innovative products, and a distinct brand. In January, the company partnered with AXEON Water Technology to provide cutting-edge reverse osmosis water filtration technology and solutions.

According to numbers given by the corporation on August 9, net revenues declined from $133.8 million to $97.5 million in the second quarter of 2022. The gross profit fell as well, from $29.6 million to $7.3 million. Following the changes, gross profit climbed from $9.1 million to $30.2 million. Hydrofarm lost $203.3 million, or $4.53 per diluted share, compared to a net gain of $2.3 million, or $0.05 per diluted share. As a result, the net loss for the second quarter of 2022 comprises a $10.2 million inventory reserve and a $189.6 million non-cash charge for goodwill impairment. By looking at Hydrofarm's stockholders, we may also identify which group is the most powerful.
HYFM Stock Performance
HYFM Stock closed on November 4th at $2.42 up 15.24% in the past month of trading. The stock has a 52-week price range of $1.87-$45.01 and is down 91.45% year to date. According to analysts at Tip Ranks HYFM stock has a 12-month average price target of $3.25 per share. In this case, this would be an increase of 34.30% from its last trading level of $2.30.
[Read More] Top Marijuana Stocks To Buy At The Start Of November?
The Scotts Miracle-Gro Company
Scotts Miracle-Gro, the world's largest brand-name consumer lawn and garden product producer, has joined the cannabis market. Hawthorne Gardening, the company's wholly-owned subsidiary, sells hydroponic equipment, lights, and nutrients for cannabis growth. Scotts added True Liberty Bags and Luxx Lighting to the Hawthorne collection in January. The acquisition will strengthen Hawthorne's already impressive lighting portfolio. Despite a drop in income, Hawthorne has maintained its full-year forecast.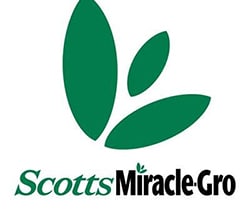 Scotts announced record consumer sales for the first half of 2022 in May. This was ascribed by the company to an increase in demand for gardening and lawn goods. Furthermore, overall third-quarter sales plummeted 26%, with Hawthorne sales plummeting 63% and US consumers declining 14%. In particular, company-wide revenues declined 26% to $1.19 billion in the three months ending July 2, 2022. In the third quarter, the company reported a GAAP EPS loss of $8.01 per share, which included $724 million in pre-tax losses for restructuring and impairment. For the quarter, non-GAAP adjusted EPS was $1.98. The company's full-year sales prediction for US Consumers has been reduced by 8 to 9%, and its full-year EPS forecast has been reduced to a range of $4.00 to $4.20.
SMG Stock Performance
SMG stock closed at $53.14 on November 4th up 9.76% in the last month. Currently, the stock has a 52-week price range of $39.06-$180.43 and is down 68.70% year to date. According to analysts at CNN Business SMG stock has a 12-month price target of $53.14 per share. This forecast represents an increase of 5.44% from its last trading price of $53.14.
Ancillary Marijuana Stocks For November Watchlist
These top cannabis stocks hit new lows in October; when they begin to recover, investors may find value in the stocks. To determine whether an asset is a good fit for your trading strategy and portfolio, evaluate a company's financial statements and most recent press releases. Understanding technical indicators and chart patterns can assist you in making more informed trading decisions. These cannabis stocks with ties to cannabis farming may be among the most intriguing to watch in November.
---
MAPH Enterprises, LLC | (305) 414-0128 | 1501 Venera Ave, Coral Gables, FL 33146 | new@marijuanastocks.com