Top Cannabis Stocks November 2, 2022
Are you trying to find the top marijuana stocks to buy in November? This week, when the Federal Reserve announces a rate hike, the market could be quite volatile. Short-term trading is one technique to profit from the current market volatility. Top cannabis stocks have now reached new lows in October and are rising as a result of Chuck Schumer's optimism about future cannabis banking reform. US cannabis stocks have grown to be among the top revenue generators in the cannabis industry.
Using current market values to make both short-term and long-term investments could help you grow your portfolio. When trading in a market like this, day traders and swing traders frequently achieve the greatest profits. Some long-term investors choose to engage in short-term trading methods in addition to their major long-term investments in the cannabis market. As a result, they stand to benefit from daily price fluctuations in the stock.
As the likelihood of federal cannabis reform approaches, it may be time to start paying attention to the cannabis stocks that are gaining popularity. We'll look more closely at three of the greatest marijuana stocks on your list this week because November 2022 is predicted to see heightened market volatility.
[Read More] Top Marijuana Tech Stocks In The Stock Market Right Now
Top US Marijuana Stocks For Your November 2022 Watchlist
Ayr Wellness Inc. (OTC: AYRWF)
Verano Holdings Corp. (OTC: VRNOF)
Glass House Brands Inc. (OTC: GLASF)
Ayr Wellness Inc.
Ayr Wellness Inc., a well-known cannabis company, is based in Florida. 50 of the corporation's 67 marijuana-related businesses are located in Florida. The company also purchased Herbal Remedies Dispensaries, LLC in order to expand into Illinois. Ayr's Massachusetts-based dispensaries can now sell large amounts of marijuana for adult use. In Pennsylvania, the firm has launched its sixth operational, associated dispensary. Ayr's 86,000-square-foot processing and growing factory were set to open in December after receiving approval from Arizona regulators. On February 15, the company executed a significant beverage sector acquisition by purchasing Levia Cannabis Infused Seltzer.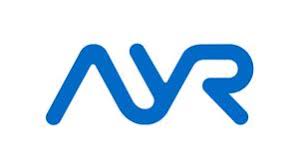 ARY reported a 20.6% rise in revenue from the second quarter of 2021 to the second quarter of 2022, totaling $110.1 million. Furthermore, the gross profit increased by 80.6% from $40.3 million in Q2 2021. The company's adjusted EBITDA for the quarter was $19.6 million, a 28.5% decrease from the previous quarter. From Q2 2022 to Q3 2022, the company anticipates a 10% sequential increase in sales, Adjusted EBITDA, and operating income. The rate of continuous growth will accelerate in Q4 2022. AYR had $116.7 million in cash at the end of the quarter. In October, Ayr introduced its national brand portfolio to the New Jersey market. The results for the third quarter of 2022 will be released before the market opens on November 10, 2022. To start November the company opened new locations in Florida as well as expanding its LEVIA water-soluble cannabis tinctures to its Florida retail menus.
AYRWF Stock Performance
AYRWF stock closed on November 1st at $3.82 up 61.18% in the last month of trading. Currently, the stock has a 52-week price range of $2.30-$24.98 and is down 74.84% year to date. According to analysts at Tip Ranks AYRWF stock has a 12-month average price target of $11.35 per share. In this case, this would represent an upside of 197.12% from the last price of $3.82.
[Read More] Top Marijuana Stocks To Buy At The Start Of November?
Verano Holdings Corp.
Verano Holdings, a cannabis corporation, offers marijuana to consumers in places where it is legal. The company provides a variety of brand names under which to market its high-end cannabis products. Verano now has 12 manufacturing and processing facilities, 104 dispensaries, and 13 states under its control. Despite this, the organization is well-known in Florida and today operates from 55 different sites. Zen LeafTM and MÜVTM, two of the company's retail brands, operate dispensaries that serve both medicinal and adult-use customers. The company opened a drive-through dispensary on Flamingo Road in Las Vegas.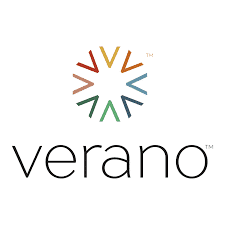 Verano reported their statistics for the second quarter of 2022 on August 16, indicating a 12% rise in revenue to $224 million from the second quarter of 2021. Furthermore, gross profit increased by $98 million, or 44% of revenue, in the second quarter of 2022, compared to the first quarter's $69 million. In comparison to the same period in 2021, the company's net loss in the second quarter of 2022 was $(10) million rather than $(30) million. On August 11th, the company opened its 55th location in Florida. With the addition of new locations, Verano's retail footprint has already reached the 100-dispensary milestone. Verano will release its financial results for the third quarter of 2022 on November 14, 2022.
VRNOF Stock Performance
VRNOF shares closed at $5.27 on November 1st    up 13.33% in the past month of trading.  Currently, the stock has a 52-week price range of $4.174-$15.01 and is down 58.11% year to date. According to analysts at Tip Ranks VRNOF stock has a 12-month average price target of $15.07 per share. This would represent an increase of 185.96% from its last trading price of $5.27.
[Read More] Chuck Schumer Feels Congress Is Close To Passing A Federal Cannabis Reform
Glass House Brands Inc.
Glass House Brands Inc., a vertically integrated cannabis and hemp company works in a market with one of the fastest growth rates in the country. The company concentrates on the California market, where it creates innovative, environmentally friendly brands to fulfill the demands of clients in a variety of industries. Some of the company's well-known goods include Forbidden Flowers, Glass House Farms, and Mama Sue Wellness. The business will purchase a 5.5 million square foot greenhouse in Southern California in September 2021. Mark Vendetti is the new company's chief financial officer. PLUS, a well-known California edibles company, was purchased for $25.6 million in December.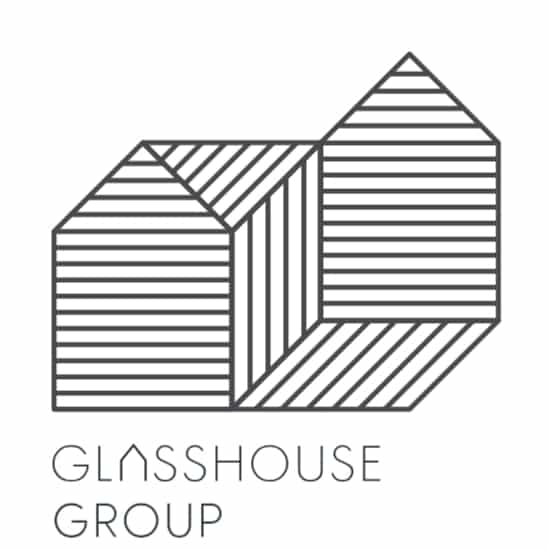 Glass House's net sales were $16.5 million in the second quarter of 2022, up 18% from the first quarter's $14.0 million but down 12% from the second quarter of 2021's $18.7 million. The gross profit in Q2 2021 was $0.3 million, $8.6 million in Q1 2022, and $2.3 million in Q2 2022. The company's gross margin was only 2% in the second quarter, compared to 27% in the first quarter of 2022 and 46% in the second quarter of 2021. Glass House's Adjusted EBITDA increased as well, rising from $2.2 million in Q1 2022 to $(6.4) million in Q2 2021.
The company's SoCal Farm began harvesting its first crop in May, and Glass House produced nearly as much in July as it did in Q2. Glass House completed the purchase of the Morro Bay Natural Healing Center dispensary in September. Glass House will have 7 retail dispensaries by the end of the third quarter after the Morro Bay dispensary arrangement is finalized. The company will report its third-quarter 2022 results after the market closes on November 10th.
GLASF Stock Performance
GLASF stock ended at $4.03 on November 1st up 78.32% in the last month's trading. Currently, the stock has been trading in a 52-week range of $1.95-$6.54. At the present time, analysts from Tip Ranks are offering an average price target for GLASF Stock of $5.00 per share. In this case, this would represent a 24.07% change from its last trading price of $4.03.
Top Pot Stocks To Watch In November 2022
There are multiple potential catalysts in the coming months that could propel these marijuana stocks to the end of 2022. Examining their financial statements and press releases may help you find the greatest cannabis companies on the market. To profit from the present market volatility, some seasoned traders are actively making short-term investments in major cannabis companies. Use technical indicators and chart patterns to assist you in determining the best market opportunities before building a position. By doing so, you can identify profit-taking opportunities and increase your chances of making lucrative trades. As prominent marijuana companies remain volatile, these could be among the top cannabis stocks to follow this month.
---
MAPH Enterprises, LLC | (305) 414-0128 | 1501 Venera Ave, Coral Gables, FL 33146 | new@marijuanastocks.com