2 Ancillary Marijuana Stocks To Watch In 2021
As marijuana stocks and the cannabis industry continue their momentum in December investors are only focused on the big players. Now that's not to say other cannabis stocks don't provide value or the possibility to make gains. However, looking at the top marijuana stocks is a good place to start when looking for cannabis stocks to buy. Yet sometimes because the attention is mainly focused on the more popular pot stocks other companies can be overlooked. As you start looking for other marijuana stocks to watch you will find there are many options to chose from. With most of the top cannabis companies being pure plays meaning, they deal with the plant directly the ancillary side is starting to pick up momentum.
[Read More]
When looking to find marijuana stocks to buy there are companies that provide products or services without dealing with the cannabis plant. These are known as ancillary companies and have plenty of value in the market. These companies sell products like rolling papers or grow equipment as well as packaging and branding solutions. Some of these ancillary marijuana stocks may be in the small to mid-cap range. What this means is they present a higher level of volatility and having betters odds of profiting in the short term.
Will This Help You Become A Better Marijuana Stock Trader?
When it comes to cannabis stocks some prefer to hold positions long term versus short term even though both provide value. In my opinion, I feel it also has to do with your trading style and strategy. For instance, some traders like to swing trade versus day trade. Because marijuana stocks trade in a volatile market short-term investments can be the better option. Better in the sense you have the ability to see a return at a faster rate. Now with that said as fast as you can make a return due to volatility, there is also the chance to lose money quickly. So with this in mind lets go over 2 ancillary marijuana stocks that can offer value in the short and longe term
Marijuana Stocks To Watch 2021
Kushco Holdings Inc. (KSHB Stock Report)
Greenlane Holdings, Inc. (GNLN Stock Report)
Top Ancillary Marijuana Stocks To Watch: Kushco Holdings Inc.(KSHB)
Kushco Holdings Inc. is one of the more popular ancillary marijuana stocks to watch. The company was first established back in 2010 and was responsible for manufacturing childproof pop-top bottles. Since first getting its start Kushco has sold over 1 billion worth of products to licensed growers, producers, and dispensaries. Beyond just packaging solutions, some of the other products are vaporizer products, ultra-pure hydrocarbon gases, and solvents. The company prides its self on being a top provider of ancillary products and services in the cannabis industries. Especially with having a solid foundation and set with many of the top multi-state operators, and Canadian licensed producers.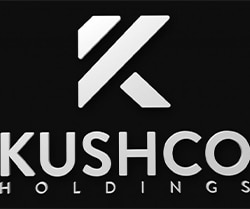 Over the last 3 months, KHSB stock has been catching some upward momentum. Since the end of September KHSB stock has been trading up with an increase of over 100%. Although trading lower than in the beginning of December gains have been made. From November 19th to December 15th KHSB stock is up 40%. This a good indicator of growth potential heading into the new year. As Kushco Holdings Inc. continues to show progress 2021 may turn out to be even bigger for this ancillary marijuana stock to watch.
Top Ancillary Marijuana Stocks To Watch: Greenlane Holdings, Inc. (GNLN)
Greenlane Holdings, Inc. is another top marijuana stocks in the ancillary side of the cannabis industry. Similar to Kushco Greenlane offers different ancillary services and products as well. The company focuses on having the best global platform for the development and distribution of premium cannabis accessories. Greenlane holds a high standard of quality as being the preferred partner for many leading cannabis brands. Some of the brands consist of Pax which is a top vaporizer brand and the world-famous cookies brand. In addition to this, the company works with various brands that it owns and runs. Some of the brands are VIBES rolling paper from Burner and even the cannabis brand Marley Natural to name a few. Greenlane has much to offer the ancillary side of the market and as things progress the company is in a good position.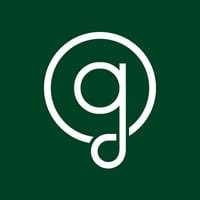 Since the stock market crashed back in March 2020 GNLN stock is another pot stock to rise back up. Since that time the company has had a solid upward push in the market. If you look back over the last 30 days from December 15th GNLN stock is up 38%. Now if you look at the last 2 months GNLN stock is up 80%. As mentioned before price movements like this can be a sign that investors believe in its potential. Also, it can be a sign that they believe they will have the chance to see higher gains. As Greenlane continues to build more momentum in the market they remain an ancillary marijuana stock to watch in 2021.
---
MAPH Enterprises, LLC | (305) 414-0128 | 1501 Venera Ave, Coral Gables, FL 33146 | new@marijuanastocks.com