U.S. Cannabis Market Growth In 2020
Tomorrow marks the last week of 2020 and marijuana stocks have given investors something to look forward to next year. As the stock market continues to show momentum going into next week pot stocks have the increasing potential for gains. In fact, in December some marijuana stocks like GrowGeneration Corp. (GRWG Stock Report) have seen substantial gains in the market. Presently more investors are beginning to pay close attention to the fairly new cannabis sector.
[Read More]
Besides having a turbulent past in the market recent developments have the best marijuana stocks to buy giving shareholders returns on their investments. But one thing to keep in mind is that current market trends have been extremely sensitive to the coronavirus, political, and economic news. And since we are by no means out of the clear in any of those arenas starting positions with the market reaching new highs requires research and caution.
Global Cannabis Industry Advances
In the blink of an eye, a year has passed by and so much has changed for the cannabis industry globally and in the United States. On a global scale, the U.N. has passed legislation that recognizes cannabis for medicinal use not as a dangerous drug. And in the U.S. 36 states now have some form of legal marijuana and the government is voting on cannabis reform on the federal level. In any case, this has allowed the cannabis industry to grow in the sense of expansion and revenue. In fact, most leading American cannabis companies have spent 2020 adding to their dispensary portfolio's and announcing acquisitions throughout the year.  Some analysts predict the industry will more than double in revenue in the next five years and become one of the fastest-growing markets globally.
U.S. Cannabis Market Potential
In any event, many things point to the possibility that marijuana stocks could continue to have upward momentum in 2021. So, which are the best marijuana stocks to invest in for next year? At the present time, some of the larger cannabis companies like Curaleaf Holdings, Inc. (CURLF Stock Report) have seen gains in 2020 that could reach triple-digit percentages this week. Currently, with so many marijuana companies looking promising for next year it may become difficult to find the ones with the most growth potential. For the purpose of finding cannabis companies that could see rapid growth next year let's look at 2 marijuana stocks to watch in the last week of 2020.
Marijuana Stocks To Watch Right Now: Jushi Holdings Inc.
Jushi Holdings Inc. (JUSHF Stock Report) is a vertically integrated cannabis company focused on building a multi-state portfolio of branded cannabis assets through opportunistic acquisitions. Currently, the company has 13 Dispensaries in four states. In its latest Q3 reporting Jushi has a revenue increase of 67% to $24.9 million. In addition, the company has gross profit increases of 64% to $12.3 million sequentially. Jushi also increased its guidance for Q4 to $28-$30 million and expects Q1 2021 revenue to be between $37-$40 million.  Not to mention the companies 2021 revenue guidance of $205-$255 million and 2021 adjusted EBITDA guidance of $40-$50 million. In any case, Jushi looks strong going into 2021 and could possibly expand faster than the other more established U.S. marijuana companies.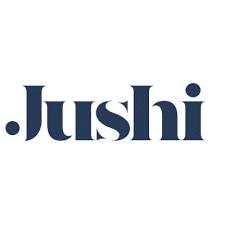 JUSHF Stock is up over 312% year to date and went up over 6% on the last trading day of Christmas week. In general, the stock has had substantial upward momentum in December. And at its current price of $5.57 JUSHF stock could be considered a good value for investors starting a position. As it stands Jushi could see growth in 2021 and JUSHF stock is a candidate for your marijuana stock watchlist for next year.
Marijuana Stocks To Watch Right Now: Harvest Health & Recreation Inc.
Harvest Health & Recreation Inc. (HRVSF Stock Report) is a vertically integrated cannabis company and multi-state operator with 37 retail locations in seven states. Recently Harvest saw a Q3 total revenue increase of 86% from a year prior to $61.6 million.  In addition, the company increased its 2020 revenue guidance to $225 million. Currently, Harvest is focusing on improving profitability through revenue growth in its core markets of Arizona, Florida, Maryland, and Pennsylvania. At the present time, the company has 15 open dispensaries in Arizona and is preparing for the recreational market there.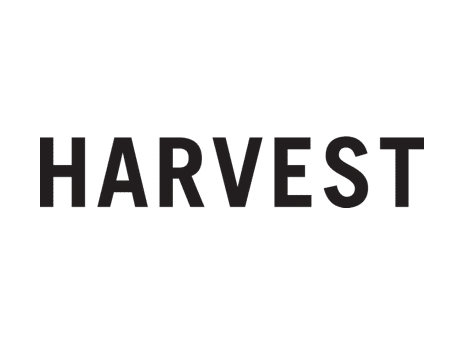 HRVSF Stock is down from its 52-week high of $3.64 in January but has made gains last quarter of 2020. Closing last week at $2.13 a share the stock has the potential to show more momentum next week. In essence, Harvest has many things working in its favor that could promote revenue growth. For one Arizona's recreational market could help boost revenue for Harvest in the state. At the present time, analysts are giving HRVSF stock a 12-month price target of $3.05. This would be an increase of over 43% from current levels. With this in mind, JUSHF stock is a cannabis stock to watch for the last week of 2020.
[Read More]
---
MAPH Enterprises, LLC | (305) 414-0128 | 1501 Venera Ave, Coral Gables, FL 33146 | new@marijuanastocks.com