Will These Marijuana Stocks See More Gains?
When people look for marijuana stocks to buy sometimes investors will search for plays that have less volatility. Finding a pot stock that is not as volatile as other plays provide investors with less risk. Even though as the saying goes no risk no reward any time someone invests it's always a risk. However just because a given cannabis company is less risky doesn't mean big gains can't be made. How an investor profits off his gains is dependent on each investor's trading style. Now when weighing risk verse reward historically the bigger the risk the greater the reward. On the flip side to taking a bigger risk also means you have a higher chance to lose money as well.
[Read More]
What it truly boils down to when investing in a volatile market is taking the time to learn about the sector you want to invest in. If and when you do take time to learn about what you're investing in you then get an idea of how to minimize your risk. All areas of the cannabis industry offer a different level of risk but some hold greater potential value. That's where doing your due diligence on the cannabis industry comes in handy. Taking the time to learn about what cannabis stocks have the best growth potential helps build a profitable portfolio. With this, we will discuss some marijuana stocks that may offer investors the chance to see gains heading into the new year.
Top Pot Stocks In The Cannabis Industry
TILT Holdings Inc. (TLLTF Stock Report)
Columbia Care Inc. (CCHWF Stock Report)
Is This The Best Marijuana Stock To Watch This Month: TILT Holdings Inc. (TLLTF)
During the trading week of December 21st, TILT Holdings Inc. was certainly a pot stock watch. That entire week TITLT stock was trading up in the market. From that Monday on the 21st to just the 23rd of December TILT stock has an increase of 10%. Over the next few days, TILT stock was able to continue its momentum in the market. Now it's hard to say what caused this uptick but part of it may be due to the company posting solid earnings back in November. This is in addition to many investors trading off speculation on what's next time come for the of the future cannabis industry.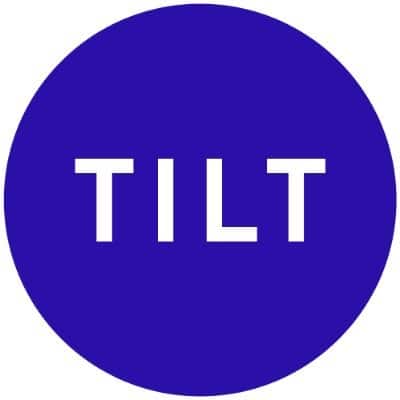 Even in a volatile market, the remainder of that week showed great growth potential for TILT Holdings. Looking from the 23rd December to that Thursday even with the market closing early the company was still able to squeeze some gains. For that entire week TILT stock saw gains of over 26% which has drawn a fair amount of investor's attention. Now no one knows how long this uptick will last so investors are trying to capitalize all they can. As the company prepares for the future TILT Holdings looks to continue its upward momentum in 2021.
Is This The Best Marijuana Stock To Watch This Month: Columbia Care Inc. (CCHWF)
Next on our list of marijuana stocks to watch is Columbia Care Inc. who had a solid week of gains prior to the Christmas weekend. The week before Christmas this pot stock to watch picked up a good amount of momentum. From the week of December 21st CCHWF stock saw consecutive gains day after day. For instance on the 21st CCHWF stock was trading at $4.64 and the following day shares were at $4.74 which is a 2% increase. Now, this price movement may not turn heads but this upward momentum shows that the potential to see higher gains exist in a volatile market. Continuing from the 22nd December to the 23rd you see a bigger jump in share price which increased by 9% for CCHWF stock. For that entire week, CCWHF stock is up over 23% which has created some good gains and a steady upward trend.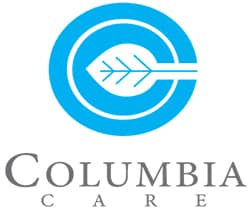 As mentioned before much of this uptick is due to speculation as well as Columbia Care entering an agreement to acquire Green Leaf Medical, LLC. This alone has made the company's presence much more dominant in the cannabis industry as leading MSO marijuana stock. As of late some of the top cannabis companies are working on joining forces to dominate the cannabis industry. However, it's not like cannabis companies haven't partnered up before. Yet, this current business model is creating what is said to be super companies. All in all, Columbia Care is setting them selfs up for the future. By continuing to acquire new partners Columbia Care may continue to be seen as a marijuana stock to watch.
Cannabis Stocks To Watch: Risk Vs Reward
Even though Columbia Care Inc. and TILT Holdings Inc. both had a week of gains always invest with caution. Understanding the risk that both these companies present prior to investing is a must. There are no guarantees when investing in general. So always use your best judgment after you have done your homework on a given cannabis company. This will help determine risk verse reward when looking for marijuana stocks to buy.
---
MAPH Enterprises, LLC | (305) 414-0128 | 1501 Venera Ave, Coral Gables, FL 33146 | new@marijuanastocks.com