Will These Marijuana Stocks Be Profitable In 2021
The U.S. cannabis industry is growing at a substantial rate. This growth has been increasing more and more, over the last few years. In addition to possibly having federal cannabis reform, another cannabis boom may be in the works. Even though the start of 2020 had its issues many of the top marijuana stocks have fully recovered even reaching new highs. Many thought that the Coronavirus would stop the progress of the industry but on the contrary, it helped a lot.
This doesn't mean that cannabis stocks are any less volatile but rather there are more marijuana stocks to watch. As the U.S. cannabis industry awaits the Senates vote on the MORE Act. many of the top pot stocks have been able to build more momentum and expand operations. As the cannabis industry continues to grow it seems more states are joining the green rush.
[Read More]
During November's presidential election 5 new states have adopted some form of cannabis legislation. This goes to show that state legislators are starting to accept the idea that legal cannabis is more of an asset than a liability. Overall this pandemic has shown a different side of how cannabis played its part in providing new opportunities during this time. As well it has also given people the chance to view marijuana stocks in a different light.
With that said the future of the industry is very much dependant on cannabis legislation. If cannabis can be decriminalized on a federal level it will give industry leaders the pathway to reach the next level. Over the last few months, we have watched investors find a renewed interest in marijuana stocks as more companies are seeing better gains. Below we will discuss 2 marijuana stocks with the potential to see more gains in 2021.
Should These Top Marijuana Stocks Be In Your Portfolio?
Trulieve Cannabis Corp. (TCNNF Stock Report)
Aphria Inc. (APHA Stock Report)
Is The Best Marijuana Stock To Buy Or Watch?: Trulieve Cannabis Corp. (TCNNF)
Trulieve Cannabis Corp. has proven to be a top marijuana stock. With that said over the past few months, TCNNF stock has been moving up in the market. Beyond being the dominant player in Florida's cannabis market Trulieve has been building more momentum. Just 2 weeks ago on December 15th, the company announced the opening of its new Davenport location. This is Trulieve's 68th store in the state and its 74th dispensary nationwide. This is in addition to the company opening its Clermont location earlier that month.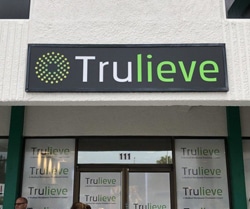 The company has been working hard to establish a footing in each market a Trulieve dispensary exists. For the month of December TCCNF has seen some solid price movement. From the 3rd of December to December 15th TCNNF stock moved up in the market. During that 2 week, time period TCNNF stock went up over 23%. Not a bad gain and certainly a sign that this marijuana stock has the ability to possibly see even better price movement which it did. For the entire month of December, TCNNF stock is up 7% and as the new year approached Trulieve remains a marijuana stock to watch in 2021.
Is The Best Marijuana Stock To Buy Or Watch?: Aphria Inc. (APHA)
Aphria Inc. Is one said to be a top marijuana stock to have substantial gains after bouncing back from March lows. From that time period, APHA stock has faced a great amount of volatility and has still managed to show some profitability. As the company started to recover earlier in the year APHA stock has continuously been, moving up in the market. Just to recap a bit during the month of November APHA stock price increased over 64%. This type of price movent is one of the factors that investors use when looking for a marijuana stock to buy. Although down from previous highs earlier in December the company was able to see small gains during this time.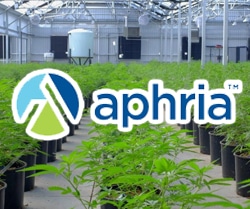 Looking at the month of December APHA stock was able to keep this upward momentum going to a certain degree. If we look at December 1st to December 8th APHA stock was up 10%. This price movement wasn't as big as the month before but due to the uncertainty volatility brings this is the nature of the market. If you were to look at the start of November to when shares of APHA stock were $5.03 to December 21st APHA stock us up over 40%.
Final Thoughts On Marijuana Stock To Watch: Aphria Inc.
Some investors tend to focus on the current trend of stock rather than parts of his historical trading pattern. The reason for that is some prefer to know what current market patterns a marijuana stock is showing before investing. On the other hand, some people invest based on past and current market patterns to get a better understanding of the potential of given marijuana stock to go higher in the market. So with APHA showing an upward trend even with spurts of volatility the rest of this month could end on an upside for this marijuana stock to watch
---
MAPH Enterprises, LLC | (305) 414-0128 | 1501 Venera Ave, Coral Gables, FL 33146 | new@marijuanastocks.com