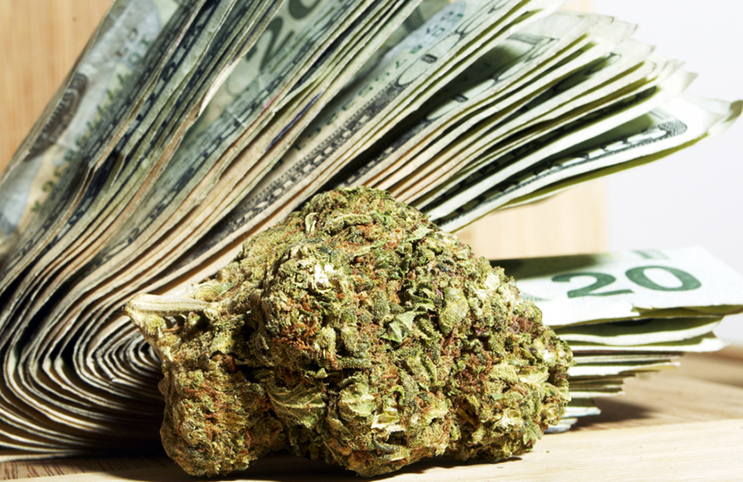 Towards the end of June, the S&P 500 had been up almost 20% over the course of 12 months. With a historical rise on average of around 7% annually, the new average is something investors are excited about. If this looks like solid gains than you're right, but take a look at the gains for the marijuana industry and you'll be ecstatic. In some instances this industry has doubled or even tripled its value over the past 12 months.
Why are these stocks doing so well? One of the main reasons behind it is the rapidly changing public opinion on the plant. With more research than ever being conducted, the public is learning the truth behind marijuana's health benefits. A 2016 poll from Gallup showed that favorability toward the legalization of marijuana hit an all time high of over 60%. As opinions get better, so do sales. Investors project the sales from U.S. legal marijuana will top $6.9 billion in 2016 and are expected to more than triple by 2021. All of this leads to a bright future for cannabis related investments.
Marijuana stocks are more profitable than ever as sales continue to grow. This does not mean one should forgo their usual research, if anything one should be extra careful because it is a new industry. That said, this is the time to diversify a portfolio to get some green with some green. Here's four stock picks that should see profit this year.
1. Aphria
This is one of many Canadian medical marijuana producers and retailers as the Canadian marijuana industry has been around for much longer than its U.S. counterpart (legally that is).
Aphria (NASDAQOTH: APHQF) has been profitable for investors for an astounding five consecutive quarters. A new project is seeing the company enlarging its growing capacity to a 1 million square feet to help produce an estimated 75,000 kilograms of cannabis per year.
2. Canopy Growth Corp.
Yet another Canadian marijuana stock; this company currently has the highest market cap. Canopy Growth Corp. (NASDAQOTH: TWMJF) is on track to be profitable for this year. This company has benefitted from exporting some of its production overseas in places where cannabis is legal medically.
Canopy Growth also acquired Mettrum Health (which boosted its customer reach within Canada). In addition, they recently purchased 472,000 sq. ft. for its headquarters to expand grow capacity.
3. MedReleaf
This is another profitable stock called MedRelead (NASDAQOTH: MEDFF) (TSX:LEAF), which was the largest North American IPO to date. MedReleaf, like Aphria and Canopy Growth is a producer of medical cannabis for Canadian patients. The company recently raised over $74 million dollars from its IPO to fund its expansion in a facility located in Bradford, Ontario. Once the new facility is completed, MedReleaf says it will be capable of 35,000 kilograms of annual cannabis production.
4.Scotts Miracle-Gro
This emerging marijuana stock Scotts Miracle-Gro (NYSE: SMG) is expected to generate high profits for the 2017 fiscal year. The majority of Scotts' business comes from various traditional lawn and garden care products. The other portion of business comes from hydroponics. As the traditional part of Scotts' sees various ups and downs according to weather etc., their hydroponics section is growing very quickly up 17% from last year.