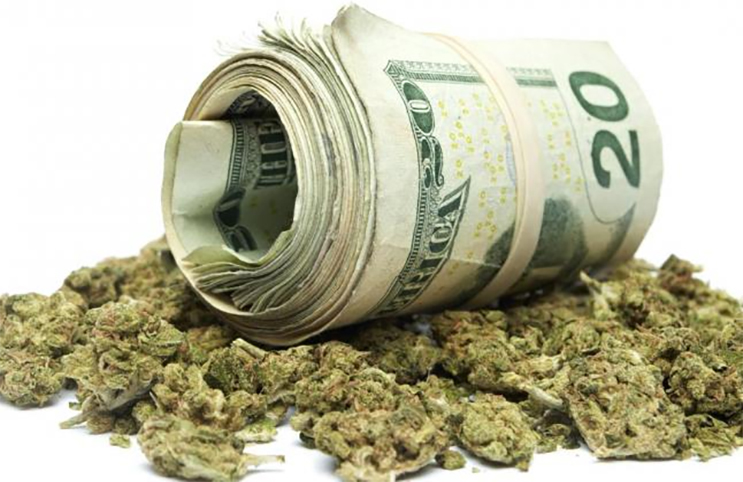 Stocks in the medical marijuana industry have been hitting new highs for almost a year at this point, and the reasons behind it are quite obvious.
To say the least, legal marijuana sales have grown exponentially as states across the U.S. continue to legalize the plant. A report from Marijuana Business Daily titled "Marijuana Business Factbook 2017" stated that sales from legal cannabis could grow by half in 2018, and almost triple from 2016-2021 to an industry worth more than $17 billion. That information alone is enough to bring investors to the table for marijuana's long term gains.
Another reason behind the industry's quick rise to fame is the equally quick-changing opinion on marijuana. As the public research the plant more, its medicinal effects outweigh the old stigma's that cannabis has. A poll from Gallup that has been running for over five decades found that 60% of those surveyed in 2016 wanted to see recreational marijuana legalized nationally. This is compared to only 25% in 1995.
This expansion is across the board as we also see many short-term plans to expand the industry within North America itself. A few months ago, Mexican President Enrique Pena Nieto signed legislation making medical cannabis legal throughout the country while Canada's parliament is currently doing the same for recreational marijuana.
All of this leads to great business for marijuana investors and companies, but how does it relate to the consumer? In Canada, the average price for a gram of marijuana increased almost 12% to $6.23, while some averages across the country are all most 20% higher. In other words, companies are passing on taxes and costs to the consumer in an effort to reach higher profits and lower costs. This is not all bad as this leads to a more open market where prices are balanced out by competition. Researchers expect the price to fall as more companies enter the space and capitalism weighs in.
We can't deny that legal marijuana is a great investment opportunity given all of the figures displaying high industry growth rates. However, there are some clear-cut concerns which leave investors high expectations to not translate into big profits. Until we know what will happen with the industry, make sure to do the research and leave expectations at the door.