Top Marijuana Stocks In The Stock Market Today
Marijuana stocks could see some better momentum this week. Throughout November companies are starting to report earnings among other catalysts. Most of the trading over the last few months has been a bit more volatile than others. The cannabis sector comes with many pros and cons. So the upside is being able to invest and make money which is the most obvious. The other pros are investing and becoming a part of a growing industry. Some are unaware of how young and underdeveloped the cannabis industry is.
What this means is the cannabis industry is still developing and progressing which brings more investment opportunities. Let's say more dispensaries open due to more states going legal this brings a possible increase in jobs. Not just that if these cannabis businesses are profitable the revenue in certain states gets funneled back into certain communities and programs. For example, some states are using legal cannabis money to help with programs that deal with social equity.
As mentioned above the cannabis industry is still young and growing. But as business looks better for certain companies it can also lead to better trading. Now many are saying now is the time to find marijuana stocks buy. The reason is that there is no federal reform set in place that investors feel with bringing the upward consistency they are looking for. The companies below are several marijuana stocks to watch for the rest of November.
Marijuana Stocks For Your 2023 Watchlist
Innovative Industrial Properties, Inc. (NYSE:IIPR)
Power REIT (NYSE:PW)
AFC Gamma, Inc. (NASDAQ:AFCG)
Innovative Industrial Properties, Inc.
Innovative Industrial Properties, Inc. is a self-advised Maryland corporation focused on the acquisition, ownership, and management of specialized properties leased to experienced, state-licensed operators for their regulated medical-use cannabis facilities. In recent news, the company has released its Q3 2022 earnings.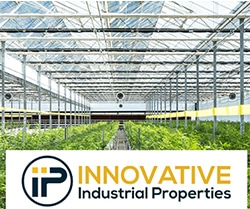 2022 Q3 Highlights And Key Mentions
Generated total revenues of approximately $70.9 million in the quarter, representing a 32% increase from the prior year's quarter.
Recorded net income attributable to common stockholders of approximately $37.3 million for the quarter, or $1.32 per diluted share, and AFFO of approximately $60.1 million, or $2.13 per diluted share.
Paid a quarterly dividend of $1.80 per common share on October 14, 2022, to stockholders of record as of September 30, 2022, equal to an annualized dividend of $7.20 per share. The common stock dividends declared for the twelve months ended September 30, 2022, of $6.80 per common share represent an increase of $1.34, or 25%, over dividends declared for the twelve months ended September 30, 2021.
Acquired a Massachusetts industrial property, fully built out and operational as a regulated cannabis cultivation and processing facility, in a sale-leaseback transaction with a subsidiary of Curaleaf Holdings, Inc. for $21.5 million (approximately $207 per square foot).
Subsequent to quarter-end, sold a Pennsylvania industrial property leased to a subsidiary of Maitri Holdings, LLC for $23.5 million (approximately $461 per square foot).
[Read More] Current Events Happening Inside Of The Cannabis Industry Right Now
Power REIT
Power REIT is a real estate investment trust (REIT) that owns real estate related to infrastructure assets. These assets include properties for Controlled Environment Agriculture, Renewable Energy, and Transportation.

The company is actively seeking to expand its real estate portfolio related to Controlled Environment Agriculture. Back in early August, the company provided a corporate update.
Corporate Updates And Key Mentions
During the second quarter of 2022, the Trust reported a Core FFO of $0.41 per share. In comparison to a Core FFO per share of $0.51 for the comparable period in 2021.
Core FFO for the period ended June 30, 2022, of $0.41 per share compares to $0.40 per share for the quarter ended March 31, 2022.
On May 1, 2022, PW CO CanRE MF LLC ("CanRE MF"), a wholly-owned subsidiary of the Trust, entered into a new triple-net lease (the "EB Lease") with Elevate & Bloom, LLC.
On June 1, 2022, PW CO CanRE Apotheke LLC amended its lease with Dom F LLC. Which is to provide $364,650 for additional improvements to the property. As well as to restructure the timing of lease payments.
On June 1, 2022, PW CO CanRE Grail LLC amended its lease with The Sandlot, LLC. A venture done to restructure the timing of the rent payments. But the total straight-line rent over the life of the lease is unchanged. Also, an additional guarantor was added to the lease.
On June 27, 2022, PW MI CanRE Marengo LLC entered into a lease amendment with Marengo Cannabis LLC. This was to push out rent commencement to Q1 2023 to reflect the uncertainty around the timing of cannabis licensing.
[Read More] 3 Marijuana Stocks To Buy Mid Day?
AFC Gamma, Inc.
AFC Gamma, Inc. originates, structures, underwrites, and invests in senior secured loans, and other types of loans and debt securities for established companies operating in the cannabis industry in states that have legalized medicinal and/or adult-use cannabis. On November 8th the company released its Q3 2022 financial earnings.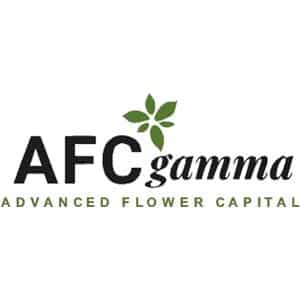 Q3 2022 Highlights
Net income of $11.5 million in Q3 2022, or $0.57 per basic weighted average share of common stock, representing a 45% increase to net income from Q3 2021
Distributable earnings1 of $11.8 million in Q3 2022, or $0.59 per basic weighted average share of common stock, representing a 64% increase to distributable earnings from Q3 2021
Paid a dividend of $0.56 per common share on October 14, 2022, for Q3 2022, representing a 30% increase from Q3 2021
Distributable earnings exceeded the declared dividend for the seventh consecutive quarter since going public
Book value of $17.06 per share as of September 30, 2022, an increase of $0.45, or 2.7%, compared to December 31, 2021
Egan Jones reaffirmed its BBB+ investment grade rating of AFC Gamma
---
MAPH Enterprises, LLC | (305) 414-0128 | 1501 Venera Ave, Coral Gables, FL 33146 | new@marijuanastocks.com