Best Marijuana Stocks To Close The Week
Do you want to know which marijuana stocks to invest in for November? Extreme market volatility this week gave short-term traders a ton of opportunities. As federal cannabis legalization advances on Capitol Hill, the volatility of top cannabis companies may rise. One area of the cannabis industry where day traders and swing traders may find chances are marijuana penny stocks.
In an effort to profit from the current volatility, many cannabis investors are actively trading marijuana stocks using short-term trading techniques. The current market values of many of the major cannabis corporations are comparable to penny stocks. Any shares of stock with a price of under $5 are referred to as penny stocks. They can see substantial daily price changes and are renowned for their high volatility.
In a recent statement, President Joe Biden said he would start the process of forgiving everyone who has ever been convicted of a federal offense containing even a trace of cannabis. Additionally, Biden said that in order to end state-level prosecutions for marijuana possession, he is recommending that other governors adopt a similar policy. As a result, interest in cannabis stocks has increased in the fourth quarter of 2022. The following list includes the top three marijuana penny stocks to keep an eye on in November that attracted the most attention.
[Read More] Investing Long Term In Cannabis? 2 To Watch Before 2023
Best Marijuana Penny Stocks To Watch Right Now
Jushi Holdings Inc. (OTC: JUSHF)
Columbia Care Inc. (OTC: CCHWF)
Goodness Growth Holdings, Inc. (OTC: GDNSF)
Jushi Holdings Inc.
Jushi Holdings Inc. is a hemp and cannabis company that is growing its market share in the American medical and recreational marijuana markets. The company's major objective is to provide a variety of branded marijuana and hemp-derived products to the US market. The BEYOND/HELLO brand is used by 34 Jushi-operated dispensaries around the nation. Additionally, Jushi has 31 retail licenses in the US, and Beyond/Hello, its national cannabis dispensary brand, is growing both online and offline. By acquiring NuLeaf Inc. in April, the company was able to extend its vertically integrated operations into Nevada.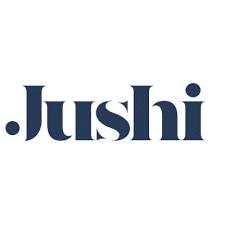 Jushi's overall revenue for the second quarter of 2022 was $72.8 million, up 17.6% from the first quarter and 52.4% from the previous quarter. In addition, compared to Q1 2022, retail revenue rose 16.1% to $67.3 million and wholesale revenue rose 42.1% to $5.5 million. The business had a gross profit of $26.7 million, up 17.2% from the prior year and 39.5% from Q1 2022. Importantly, adjusted gross profit was $27.8 million, up 12.3% from Q1 2022 and 19.1% from the prior year. Jushi established its 32nd and 33rd retail sites nationwide in the second quarter, becoming the third Beyond HelloTM store in California and the fourth dispensary in Nevada for the business. Jushi will report third-quarter 2022 financial results on November 14, 2022.
JUSHF Stock Performance
JUSHF stock closed at $1.65 on November 10th down 9.34% in the last five days of trading.  Currently, the stock has a 52-week price range of $1.17-$5.53 and is down 49.23% year to date. According to analysts at CNN Business JUSHF stock has a 12-month average price target of $3.19 per share. In this case, this represents an upside of 93.58% from its last trading price of $1.65.
[Read More] Best Marijuana Stocks To Buy Before Reform? 3 US Pot Stocks To Watch Now
Columbia Care Inc.
The presence of Columbia Care Inc. in the New York region will significantly increase. The business, which is among the largest producers of cannabis on the East Coast, just acquired a 34-acre Long Island facility. Columbia Care now has 131 locations spread across 18 American cities, including 99 dispensaries and 32 growing and processing facilities. The business opened a marijuana dispensary at its initial location in Missouri in October 2021. The third gLeaf dispensary to open in Virginia has recently been revealed by the company. The largest MSO in the US, Cresco Labs Inc. (OTC: CRLBF), acquired Columbia Care on March 23 for a $2 billion total enterprise value.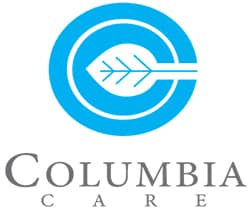 In August, the business reported quarterly revenues for the second quarter of 2022 of $129.6 million, an increase of 5% QoQ and 18% YoY. Moreover, overall profits increased 17% year over year to $50.8 million. There are currently 84 retail outlets operated by the corporation, and it's interesting to note that none opened in Q2 2022. For each of the following two quarters, Columbia Care anticipates a sequential top-line increase in the mid-single digits. In addition, the company forecasts a 150–250 basis point quarterly increase in market-level EBITDA margin over current YTD performance. In July, the corporate merger between Cresco Labs and Columbia Care received approval from the British Columbia Supreme Court. The company will report third-quarter 2022 results on November 14, 2022.
CCHWF Stock Performance
CCHWF stock closed on November 10th at $1.66 down 2.91% in the last month of trading. Currently, the stock has a 52-week range of $1.15-$3.86 down 41.62% year to date. According to analysts at Tip Ranks CCHWF stock has a 12-month average price target of $4.85 per share. In this case, this is an upside of 192.17% from its last trading price of $1.66.
[Read More] Are These The Best Marijuana Stocks To Buy Right Now?
Goodness Growth Holdings, Inc.
Goodness Growth Holdings, Inc., a cannabis and intellectual property corporation wish to encourage engineering, science, and technology. One of Goodness Growth's subsidiaries, Resurgent Biosciences, wants to study the therapeutic potential of psychedelics. The business currently runs 18 retail dispensaries across the nation. Goodness Growth has four cannabis licenses in Nevada before changing its name. These permits will enable Goodness to grow marijuana for Nevada's medical and recreational markets. According to the business, the Charm City Medicus Dispensary in Maryland was finished on November 22. Goodness' position in the Maryland medical marijuana market is strengthened by this partnership.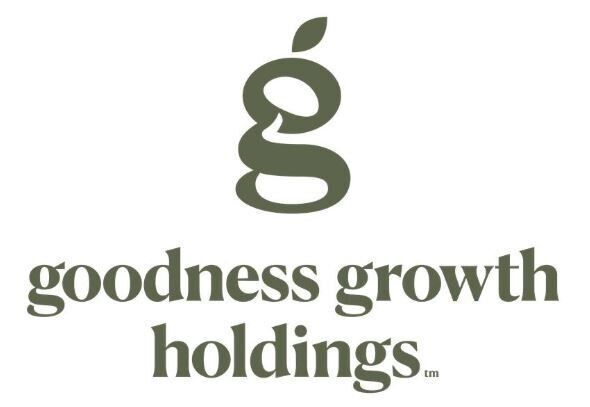 In the second quarter of 2022, Goodness made $21.1 million, up 48.2 percent from the prior quarter and 34.9 percent from the first. The company's markets in Maryland, Minnesota, and New Mexico contributed mostly to the company's overall revenue growth of 62.7% year over year. The gross profit for the current quarter was $10.4 million, or 49.2% of revenue, as opposed to $6.9 million, or 48.6% of revenue, in the second quarter of the prior year. EBITDA was $1.1 million in Q2 2022 as opposed to a loss of $2.4 million in Q2 2021, according to the following non-GAAP reconciliation. A loss of $1.0 million in Q2 2021 was replaced by an adjusted EBITDA of $2.3 million in Q2 2022. The business experienced a net loss of $6.2 million in Q2 2022 compared to Q2 2021.
GDSNF Stock Performance
On November 10th GDNSF stock closed at $0.4051, down 62.83% in the last month of trading. The stock is currently trading in a 52-week price range of $0.305-$2.65 and is down 76.31% year to date. GDNSF stock has a median price target of $2.23 which would represent a 450.48% increase from its last trading price of $0.4051.
Short-Term Trading With Pot Stocks  In A Volatile Market
There are many potential catalysts in the coming months that might give these marijuana stocks a boost to close 2022. Examining their financials and press releases may make it easier to identify the best cannabis businesses on the market. To take advantage of the current market instability and profit from it, several seasoned traders are aggressively making short-term investments in the leading cannabis businesses. Prior to establishing a position, use technical indicators and chart patterns to ascertain the optimum parameters. You can locate profit-taking opportunities and improve your chances of making profitable trades by doing this. As leading marijuana stocks continue to encounter volatility, these may be among the best pot stocks to watch this month.
---
MAPH Enterprises, LLC | (305) 414-0128 | 1501 Venera Ave, Coral Gables, FL 33146 | new@marijuanastocks.com