Top Ways To Have Cannabis In Your Long-Term Portfolio
Have you considered long-term investments in the best marijuana stocks? Given the market volatility connected with the top cannabis stocks to follow right now, finding long-term investments with consistency may be difficult. Cannabis REITs have been among the best performers on the marijuana stock market in the long run. Given their excellent investor returns over the preceding five years, some may be preparing for another run.
In recent years, cannabis REITs have been among the best-performing marijuana enterprises. This is primarily due to marijuana REITs' regular dividend distributions to shareholders, which is still atypical for cannabis businesses. A big number of institutional investors and private equity firms have expressed interest in these top marijuana stocks.
Furthermore, the cannabis market is expected to more than double in size over the next five years, enabling the steady rise of marijuana REITs. If you're looking for long-term holdings in the cannabis sector, let's take a look at two of the top cannabis companies for your long-term portfolio right now.
[Read More] Are These The Best Marijuana Stocks To Buy Right Now?
Best Marijuana REITs For Your Watchlist Right Now
Power REIT (NYSE: PW)
NewLake Capital Partners, Inc. (OTC: NLCP)
Power REIT (PW)
The major objective of Power REIT is to be a real estate investment trust that places a higher priority on long-term investments with higher risk-adjusted returns. New processing facilities and greenhouses are being quickly added to Power REIT's portfolio of CEA properties. The leases for the buildings have been taken over by tenants who have been given the authorization to grow medical marijuana on the property. Power REIT will use the money to finish making the required upgrades to the assets that are ready for development. Power REIT owns greenhouse facilities with opportunities for expansion.

For the second quarter of 2022, PW reported a core FFO of $0.41 per share, a decrease from the core FFO of $0.51 for the corresponding period in 2021. Additionally, for the quarter that ended June 30, 2022, core FFO was $0.41 per share as opposed to $0.40 per share for the quarter that ended March 31, 2022. PW now has more than 2.2 million square feet of controlled environment agriculture (CEA) assets, including 22 greenhouses. PW owns 601 acres and 7 ground leases for solar farms totaling 112 kilometers of railroad land. REIT Power Series 7.75% The Trust paid cumulative redeemable perpetual preferred stock quarterly dividends totaling around $163,000 ($0.484375 per share).
PW Stock Performance
PW stock closed on November 10th   at $8.22 down 27.58% for the last month of trading. Currently, the stock has a 52-week price range of $8.10-$81.99 and is down 88.07% year to date. According to analysts at CNN Business PW stock has a consensus price target of $44 per share. In this case, this would represent an upside of 435.28% from its last trading price of $8.22.
[Read More] 3 Marijuana Stocks To Know About In 2023
NewLake Capital Partners, Inc.
NewLake Capital Partners is a well-known real estate lender for cannabis companies with state licenses. This triple-net lease REIT invests in commercial real estate, including industrial and retail properties, through sale-leasebacks, third-party purchases, and build-to-suit projects. It is a reliable real estate partner because some of the most well-known businesses in the country's state-licensed cannabis industry are among its tenants. According to the company, sales for the first quarter of 2022 were $10.2 million, a 130 percent increase over the same period the year prior. Common shareholders also received a $5 million net profit payout in the first quarter of 2022. The business chose Anthony Coniglio to take over as CEO on June 1.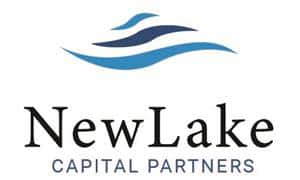 The company delivered third-quarter 2022 revenue totaling $12.1 million, an increase of 50% year-over-year. In general, the third quarter of 2022 net income attributable to common stockholders and participating securities totaled $6.5 million FFO totaled $10.3 million, and AFFO totaled $10.6 million. Several tenants of NewLake Capital include Curaleaf Holdings, Inc. (OTC: CURLF), Cresco Labs Inc. (CRLBF), Trulieve Cannabis Corp. (OTC: TCNNF), and Columbia Care Inc. (OTC: CCHWF). The business will make a $50 million investment in three of its current siteshttps://marijuanastocks.com/ticker/?symbol=CCHWF in July.
NLCP Stock Performance
NLCP stock closed at $14.50 on November 10th up 3.57% in the past month. Currently, the stock has a price range of $12.70-$32.00 and is down 49.44% year to date. According to analysts at Tip Ranks NCLP stock has a 12-month average price target of $27.50 per share. This would represent an increase of 89.66% from its last trading price of $14.50.
[Read More] Maryland and Missouri Have Legalized Recreational Cannabis
Investing In The Cannabis Industry Before 2023
Cannabis REITs can be a fantastic choice for new investors looking for long-term investments to get into the cannabis industry. Before investing in a company, you should always do your own research. It may just be necessary to briefly examine the financial statements and press releases of the companies to identify which ones represent the greatest investments. If you want to make long-term investments, these marijuana stocks may be the ones to watch before November.
---
MAPH Enterprises, LLC | (305) 414-0128 | 1501 Venera Ave, Coral Gables, FL 33146 | new@marijuanastocks.com