The Future of Dividend Investing: Exploring Cannabis REITs in 2023
Are you trying to find the top marijuana stocks to invest in for the long term? The majority of cannabis equities have generally decreased in value, making them an intriguing investment in 2023. Stocks related to the marijuana industry are one potential area for long-term cannabis investment. Investors are looking for enticing possibilities to profit from the cannabis industry's expanding market as it continues to grow and prosper. One potential option is cannabis Real Estate Investment Trusts (REITs). These specialized investment vehicles offer people an exceptional opportunity to engage the cannabis industry. However, they are not involved in the intricate operations of marijuana distribution, retail, or manufacture.
Cannabis REITs offer a distinctive financial approach that focuses on owning and leasing space to authorized cannabis producers. Investors in Cannabis REITs stand to gain from the steady rental income provided by these operators as well as the potential value of the underlying assets. In addition, this investing approach offers the added benefit of diversification because REITs frequently own a portfolio of properties spread across multiple nations. Cannabis REITs have established themselves as a reliable choice for investors wanting to capitalize on the potential of the cannabis industry while minimizing the risks related to regulatory uncertainty and operational challenges.
[Read More] How To Invest In Marijuana Stocks 2023
Long-Term Dividend Powerhouses: Cannabis REITs and Their Potential in 2023
Innovative Industrial Properties, Inc. (NYSE: IIPR)
AFC Gamma, Inc. (NASDAQ: AFCG)
Innovative Industrial Properties, Inc.
Innovative Industrial Properties, Inc. is a cannabis-focused real estate investment company in the United States. 8.7 million square feet of rentable space are already available to the company, and 2.5 million square feet more will soon be available. Additionally, with an average lease period of 16.4 years, the bulk of these buildings are completely leased. The business currently has 111 locations distributed over 19 states. In addition to the $227.1 million in anticipated rent payments, IIP had already spent $2.4 billion on property improvements in April. Due to ongoing real estate investments in Pennsylvania and Massachusetts, the company forecasts that its portfolio will expand significantly in 2022.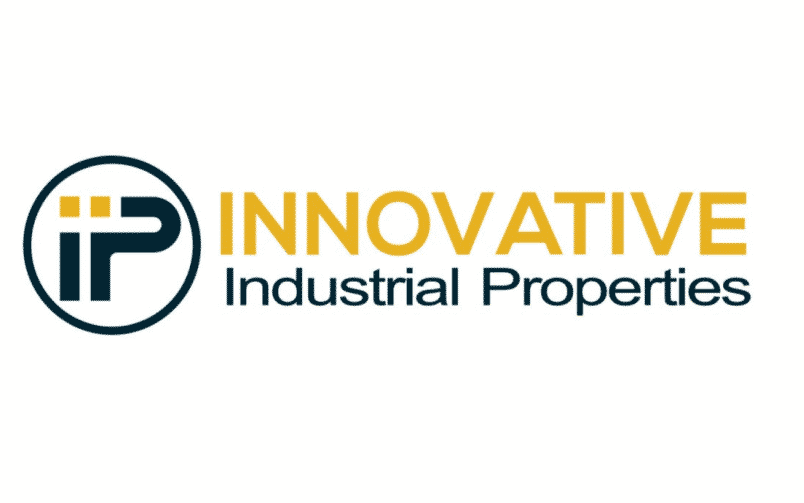 IIP's first quarter of 2023 saw overall revenues of about $76.1 million, an increase of 18% from the same period the year before. Additionally, the business reported a net income of about $40.8 million, or $1.43 per diluted share, for the quarter that was attributable to common stockholders. Additionally, on April 14, 2023, IIP distributed a quarterly dividend of $1.80 per common share (for an annualized dividend of $7.20 per share) to stockholders of record as of March 31, 2023 (with an AFFO payout ratio of 80%). In comparison to the dividends declared for the fiscal year ended March 31, 2022, the $7.15 per common share dividend declared for the fiscal year ended March 31, 2023 represents an increase of $1.00, or 16%.
With 108 buildings distributed over 19 states as of Q1 2023, the company's entire property portfolio has 8.9 million rentable square feet (including roughly 1.6 million rentable square feet under construction or renovation).
IIPR Stock Performance
On June 16th, IIPR stock closed at $74.67, up 5.75% in the last five days of trading. The stock is currently trading in a 52-week price range of $63.36-$125.38, down 26.32% year to date. In this case, IIPR stock has a 12-month median price target of $100 per share, according to CNN Business analysts. In this forecast, this would be a 33.92% increase over the last trade price of $74.67.
[Read More] June 2023's Hottest US Marijuana Stocks: Discovering Lucrative Opportunities
AFC Gamma, Inc.
AFC Gamma, Inc. is a well-known cannabis ancillary company with good cash flow and capacity management. The company, which primarily focuses on supply and demand theories, markets for those theories, real estate security, and other forms of collateral, was founded in 2020. First-lien loans, mortgage loans, construction loans, bridge financings, and other unusual forms of financing are some of AFCG's specialties. The rapidly expanding cannabis market has been the focus of AFC Gamma's most recent marketing initiatives. Verano Holdings Inc. received a $100 million option and a credit line worth $250 million from the company.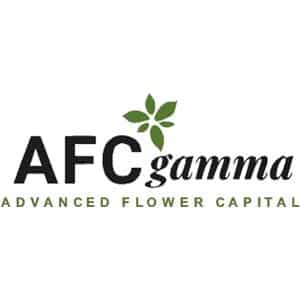 First Quarter Financial Highlights
First quarter GAAP net income of $10.0 million or $0.49 per basic weighted average common share and
Distributable Earnings(1) of $11.6 million or $0.57 per basic weighted average common share
Declared dividend of $0.56 per common share for first quarter 2023
The Board of Directors of AFC Gamma declared a quarterly dividend for the quarter ending June 30, 2023 of $0.48 per outstanding share of common stock, payable on July 14, 2023 to the common stockholders of record on June 30, 2023. The $0.48 quarterly dividend represents an annual run rate of $1.92.
AFCG Stock Performance
On June 16th , AFCG shares closed at $13.06, a 7.97 percent increase from the previous month of trading. The stock, which has a price range of $9.91 to $19, is down 26.32% year to date. In this case, analysts at CNN Business predict that the 12-month average price for AFCG shares will be $16.25. In comparison to the stock's most recent trading price of $13.06, this prediction shows a gain of 24.43 percent.
[Read More] Marijuana Penny Stocks Take Off in June 2023: Uncovering Lucrative Opportunities
Building Wealth with Cannabis REITs: Long-Term Dividend Investing Strategies for 2023
In general, these ancillary cannabis stocks can be a good choice for investors looking for long-term investments to enter the cannabis industry. Before making an investment in a company, you should always do your own research. Reviewing the financial accounts and press releases of the companies is also required to ascertain which ones are the best investments. If you're looking to invest for the long haul in 2023, these top marijuana stocks might be the ones to keep an eye on.
---
MAPH Enterprises, LLC | (305) 414-0128 | 1501 Venera Ave, Coral Gables, FL 33146 | new@marijuanastocks.com