Best Marijuana Stocks For Long Term Portfolios In 2022
Have you considered making a long-term investment in the best marijuana stocks? Given the market volatility linked to the top cannabis stocks to watch right now, finding long-term investments with consistency may be difficult. Cannabis REITs have been among the top performers on the marijuana stock market over the long term. Given their outstanding investor returns over the preceding five years, some might be preparing for another run.
In recent years, cannabis REITs have been among the top-performing marijuana stocks. This is due in part to the fact that a lot of marijuana REITs pay dividends to shareholders, which is still unusual for cannabis companies. As a result, numerous institutional investors and private equity firms have expressed interest in these top marijuana stocks.
Additionally, it is anticipated that the cannabis market would more than double in size over the next five years, supporting the steady growth of marijuana REITs. If you're an investor looking for long-term holdings in the cannabis sector, let's take a look at two of the best cannabis stocks for your long-term portfolio right now.
[Read More] Top Marijuana Stocks To Follow First Week Of October 2022
Top Cannabis REITS To Watch In October 2022
Innovative Industrial Properties, Inc. (NYSE: IIPR)
NewLake Capital Partners, Inc. (OTC: NLCP)
Innovative Industrial Properties, Inc.
Innovative Industrial Properties, Inc. is a cannabis REIT with a concentration on the legal cannabis market in the US. The corporation currently has access to 7.7 million square feet of rentable space, and 2.5 million more square feet are expected soon. With an average lease duration of 16.4 years, the majority of these structures are completely leased. Currently, the corporation owns 111 properties spread over 19 states. As of April, IIP had invested $2.4 billion in property improvements, plus an additional $227.1 million in anticipated rent payments. IIP estimates that its lease portfolio will grow significantly in 2022 as a result of its ongoing property acquisitions, particularly in Pennsylvania and Massachusetts.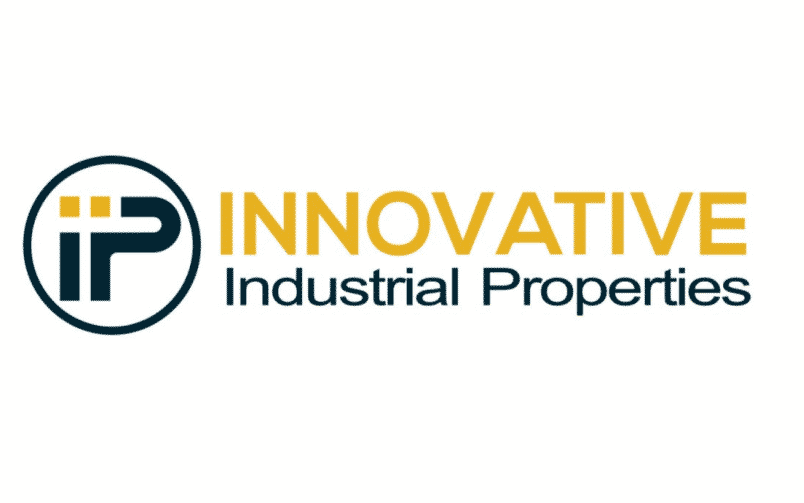 IIP reported total revenues of $64.5 million for the first quarter of 2021, up 50% from the same period the year before. Additionally, the Common Stockholders received the entire $34.7 million, or $1.32 per Diluted Share, declared net income for the first quarter of 2022. On April 14, 2022, the company declared a quarterly dividend of $1.75 per common share, an increase of 17% from Q4 2021. This equates to a $7.00 yearly dividend depending on shares. IIP declared a cash dividend of $1.80 per common share for the third quarter of 2022, totaling $6.80 per share for the year ending September 30, 2022. This is an increase of $1.34 or 25% over the year ended September 30, 2021.
IIP made six purchases between January 1 and May 4 of this year, while five lease amendments were made to renovate additional buildings. On June 15th, IIP declared a regular $0.5625 per share quarterly dividend. The business expanded its real estate collaboration with Green Thumb Industries at a location in Pennsylvania. The 300,000-square-foot structure received a total $94.6 million investment from IIP.
IIPR Stock Performance
On October 3rd, IIPR stock closed at $91.18 and is down 1.02% in the past month. The stock is currently trading in a 52-week price range of $87.47-$288.02, down 65.32% year to date. IIPR stock has a 12-month median price target of $162.50 per share, according to CNN Business analysts. In this forecast, this would be a 78.08% increase over the previous trade price of $91.18.
NewLake Capital Partners, Inc.
NewLake Capital Partners is a well-known real estate lender for cannabis companies with state licenses. This triple-net lease REIT invests in industrial and retail buildings through sale-leasebacks, third-party purchases, and build-to-suit projects. It is a reliable real estate partner because some of the most well-known businesses in the country's state-licensed cannabis market are among its tenants. According to the company, sales for the first quarter of 2022 were $10.2 million, a 130 percent increase over the same period the previous year. Additionally, $5 million in net profit was distributed to holders of common shares during the first quarter of 2022. The business chose Anthony Coniglio to take over as CEO on June 1.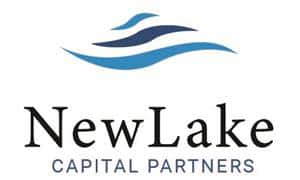 As announced in August, New Lake's revenue for the second quarter of 2022 was $10.5 million, up 59% over the same period the previous year. FFO totaled $6.5 million, AFFO totaled $8.7 million, and net income attributable to common stockholders for the second quarter of 2022 was $3.8 million. Ten growing operations and 17 dispensaries are owned by the corporation. Curaleaf Holdings, Inc. (OTC: CURLF), Cresco Labs Inc. (CRLBF), Trulieve Cannabis Corp. (OTC: TCNNF), and Columbia Care Inc. are a few tenants of NewLake Capital (OTC: CCHWF). In July, the company will invest $50 million in three of its current properties.
NLCP Stock Performance
NLCP stock closed at $13.85 on October 3rd down 13.71% in the past month. Currently, the stock has a price range of $12.70-$35.50 and is down 51.71% year to date. According to analysts at Market Beat NCLP stock has a 12-month average price target of $29.50 per share. This would represent an increase of 113% from its last trading price of $13.85.
Making Investments in The Best Pot Stocks In 2022
For new investors searching for long-term investments to enter the cannabis business, cannabis REITs can be a great choice. You should always conduct your own research before making an investment in a firm. To research which businesses are the best investments, it's important to look at their financial statements and press releases. These marijuana stocks may be the ones to watch now in October if you want to make long-term investments.
---
MAPH Enterprises, LLC | (305) 414-0128 | 1501 Venera Ave, Coral Gables, FL 33146 | new@marijuanastocks.com