Best Cannabis Stocks During Extreme Market Volatility
Do you want to know which marijuana stocks to buy in November? This week's extreme market volatility provided tremendous possibilities for short-term traders. The volatility of leading cannabis companies may be increasing as federal cannabis legalization gets forward on Capitol Hill. Marijuana penny stocks are one part of the cannabis business that might provide opportunities for day traders and swing traders.
Many cannabis investors are actively trading marijuana stocks utilizing short-term trading strategies in an attempt to capitalize on the current volatility. Many of the major cannabis companies' current market valuations are equivalent to penny stocks. Penny stocks are any shares of stock with a price of less than $5. They are known for their high volatility and can see considerable daily price swings.
President Joe Biden recently declared that he would begin the process of pardoning all anyone who has previously been convicted of federal offenses involving tiny amounts of cannabis. Furthermore, Biden stated that he is proposing that other governors follow suit in order to dismiss marijuana possession prosecutions at the state level. As a result, the fourth quarter of 2022 has seen a surge in interest in cannabis stocks. The top two marijuana penny stocks to watch in October that generated the most interest are mentioned below.
[Read More] Best US Marijuana Stocks To Watch This Week? 3 Showing Momentum
Top Marijuana Penny Stocks In November 2022
Charlotte's Web Holdings, Inc. (OTC: CWBHF)
Goodness Growth Holdings, Inc. (OTC: GDNSF)
Charlotte's Web Holdings, Inc.
Charlotte's Web Holdings, Inc. is the industry leader in hemp-derived CBD health products in the United States. The firm has mostly expanded while dominating the US CBD market for years. Charlotte's Web, in particular, provides high-end hemp goods created from genetic material derived from American farmers. This company converts it into hemp extracts and owns the top CBD brand in the United States. Charlotte's Web merchandise is sold in over 22,000 retail locations nationally. According to the Brightfield Group, Charlotte's Web operates the CBD industry's largest e-commerce operation. E-commerce is also the major channel in the sector, accounting for 40% of the market.

Charlotte's Web net sales were $18.9 million in the second quarter of 2022, down 21.8% from $24.2 million in the same time in 2021. Direct-to-consumer eCommerce net sales fell by $2.4 million, or 15.3%, to $13.3 million due to lower traffic year over year. This loss was partially mitigated by higher conversion rates, which increased by 1.9 percentage points to 15.6%. After deducting $0.9 million in returns reserves, net business-to-business sales totaled $5.6 million. This was a $2.9 million, or 33.9%, decrease from the previous year, owing in part to the company's largest retail clients receiving less comparable shipments. Instead of $15.8 million and 65.5% of revenue in the second quarter of 2021, gross profit in the second quarter of 2018 was $9.3 million, or 49.4% of revenue.
CWBHF Stock Performance
CWBHF stock is trading at $0.38 on November 2nddown 59.37% in the past month. The stock has a 52-week price range of $0.355-$2.168 and is down 25.10% year to date. According to analysts at CNN Business CWBHF stock has a 12-month average price target of $1.25 per share. In this case, this would represent an increase of 63.61% from its stated trading price.
[Read More] Top Marijuana Stocks To Buy At The Start Of November?
Goodness Growth Holdings, Inc.
Goodness Growth Holdings, Inc., a cannabis and intellectual property company wants to promote engineering, science, and technology. Resurgent Biosciences, one of Goodness Growth's subsidiaries, wishes to research the therapeutic potential of psychedelics. Currently, the company operates 18 retail dispensaries around the country. Prior to changing its name, Goodness Growth owned four cannabis licenses in Nevada. These licenses will allow Goodness to cultivate marijuana for both the medicinal and recreational markets in Nevada. The Charm City Medicus Dispensary in Maryland, according to the firm, was completed on November 22. This collaboration strengthens Goodness' position in the Maryland medicinal marijuana market.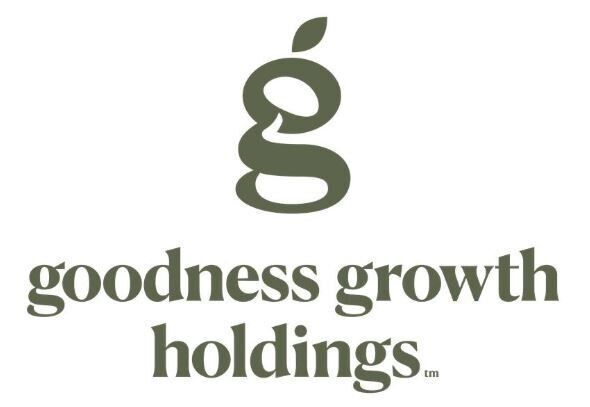 Goodness earned $21.1 million in the second quarter of 2022, up 48.2 percent from the previous quarter and 34.9 percent from the first. The company's overall revenue increase of 62.7 percent year over year came mostly from its markets in Maryland, Minnesota, and New Mexico. The current quarter's gross profit was $10.4 million, or 49.2% of revenue, compared to $6.9 million, or 48.6% of revenue, in the previous year's second quarter.
According to the following non-GAAP reconciliation, EBITDA was $1.1 million in Q2 2022, compared to a loss of $2.4 million in Q2 2021. In Q2 2022, adjusted EBITDA was $2.3 million, compared to a loss of $1.0 million in Q2 2021. In comparison to Q2 2021, the company's net loss in Q2 2022 was $6.2 million.
GDNSF Stock Performance
On November 2nd GDNSF stock closed at $0.38, down 33.40% in the last month of trading. The stock is currently trading in a 52-week price range of $0.305-$2.65 and is down 77.78% year to date. GDNSF stock has a median price target of $2.20 which would represent a 478.95% increase from its last trading price of $0.38.
[Read More] Top Marijuana Stocks To Buy Now? 3 For November 2022
Top Pot Stocks To Watch In Q4 2022
Press releases and financial data can be used to identify the most promising businesses. Before starting a position, you should conduct extensive research on the company. As you gain experience with technical indicators and chart patterns, your investing performance may improve. Because of the cannabis industry's rapid local and international expansion, short-term traders may profit from current market conditions. During a downturn, you may find it beneficial to become acquainted with a range of trading strategies. The cannabis penny stocks listed above are the finest to add to your watchlist for November 2022.
---
MAPH Enterprises, LLC | (305) 414-0128 | 1501 Venera Ave, Coral Gables, FL 33146 | new@marijuanastocks.com