Will These Marijuana Stocks To Watch Continue their Upward Push In 2021?
Currently, marijuana stocks continue are the talk around the market. With many pot stocks rallying over the last few days due to the runoff elections this has created more positive sentiment. With this, there is a lot of future growth in the works for the cannabis industry. Now, much of this potential growth from legislation to companies expanding operations will be dependent on what happens in the near future. As mentioned before how cannabis legislation pans out for the industry will be the biggest obstacle in 2021. The cannabis industry and marijuana stocks need proper laws to run at full capacity. With the U.S. cannabis industry, it has been difficult to expand for some pot stocks due to a lack of proper legislation.
[Read More]
As the new year progresses, many feel that the cannabis industry will have the proper laws in place now that the Dems control the Senate. Which has created a major boost in the market for many top marijuana stocks. As well some investors felt that the impact of he the pandemic would slow down the industry at some point which has yet to happen. In addition to this investors have had to adapt to Covid filled market and have learned how to profit from it. Although most of the market dipped earlier in 2020 currently many pot stocks continue to reach new levels. As of late, we have seen a lot of days with consistent gains for some of the most popular pot stocks to watch. With that in mind, investors should continue to keep an eye on these two lesser-known pot stocks to watch.
Marijuana Stocks To Watch With Growth Potential
Harborside Inc. (HBORF Stock Report)
Acreage Holdings, Inc. (ACRHF Stock Report)
Will These Marijuana Stocks Reach New Levels: Harborside Inc. (HBORF)
Harborside Inc. is one of the many marijuana stocks that over the last few months have found some upward momentum in the market. The company got its start by being one of the first cannabis establishments in California to be granted a cannabis license. From its initial start, the company has been leading the way in all things cannabis. Recently the company has been able to see some gains in the market. Much of this due to how mid-2020 started and finished. Meaning from the middle of this past year from presidential elections to the increase in cannabis demand HBORF stock has felt the positive sentiment from it.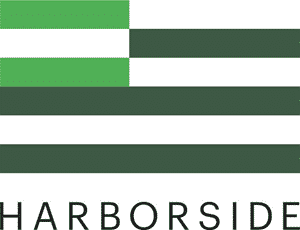 Now that the new year has started HBORF has continued to build more momentum in the market. For the first 4 months of 2020 HBORF stock mostly traded sideways until catching an upward push in the market around July. From October to November HBORF stock is up over 30% from that time period. For the month of December, Harborside Inc. was able to continue its forward push to reach more gains. During that time HBORF stock saw subtle gains of a 9% increase in trading. In recent news, the company announced that the Company and Steve DeAngelo are parting ways. This a big news considering Steve DeAngelo is one of the founding members and leading activists behind the company. As things further into the new year the company still remains a promising marijuana stock to watch.
Will These Marijuana Stocks Reach New Levels: Acreage Holdings, Inc. (ACRHF)
Acreage Holdings, Inc. is another marijuana stock that during this pandemic was able to rise in the market. From this past October to November, the company saw a nice spike in the market. Starting from the 8th of October to November 9th ACRHF stock saw an increase of 104% in trading. This big gain didn't go unnoticed as some investors added this marijuana stock to their portfolio. However ACRHF stock dropped from November highs. Looking back at the month of December and the company started to trend down in the market to a share price of $2.09.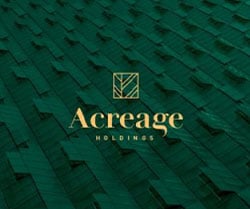 This made a 34% decrease in trading before catching an upward push in January and bouncing back up in the market. So far for January ACRHF stock is up over 27%. With momentum continuing to build this is a nice recovery from previous lows. Overall for 2020 and so far for 2021 Acreage Holdings is showing signs of an increase in market movement. With things progressing in the cannabis industry the company is doing what it can to maintain and sustain this upward trend in the market. So as the new year continues to have positive sentiment for many marijuana stocks always keep watch on what next to come and make sure to always do your research before investing in marijuana stocks to buy.
---
MAPH Enterprises, LLC | (305) 414-0128 | 1501 Venera Ave, Coral Gables, FL 33146 | new@marijuanastocks.com