2 Marijuana Stocks To Buy That May Offer Investors More Value
Over the last 6 months, investors have revamped their interest in marijuana stocks. This past November was an eventful time for America as well as the U.S. cannabis industry. Not only did we get a new President but also added 5 new states that have legalized cannabis. As well the House passed a bill that would federally decriminalize cannabis. For how young the cannabis industry is it has been growing at a fast pace with half of the nation having some form of cannabis legislation in place. Since the Democrats took over the Senate many of the top marijuana stocks to watch have started to rally. The future of the cannabis industry hangs on the balance of cannabis legislation.
Once the industry has the type of cannabis laws that allow it to reach its full potential. Many investors and advocates believe the industry will see more progressive growth. Therefore, there is a lot to think about before making an investment decision on which marijuana stocks to buy. As stated above the cannabis industry is growing quickly some analysts predict the U.S cannabis industry will generate 30-70 billion over the next decade as well as a 200 billion prediction for the global marijuana market.
This has led to many new and old investors looking for marijuana stocks to add to their portfolio. However, until the Senate can pass the MORE Act. much of the cannabis industry's future growth would be tough to develop without it. The 2 marijuana stocks below are may have a chance to see more gains and rise in the market if things work out with federal cannabis reform.
Cannabis Stocks To Watch In The Cannabis Industry
Indus Holdings, Inc. (INDXF Stock Report)
4Front Ventures Corp. (FFNTF Stock Report)
These Marijuana Stocks Are On The Rise: Indus Holdings, Inc. (INDXF)
Indus Holdings, Inc. is another marijuana that over the last few months has stayed consistent with its market momentum. For the months of November, INDXF stock shot up by 26%. This is a substantial push that has yet to significantly drop. Moving forward in December the company started the month with a share price of $1.43. Now it did rise a bit from this point before dropping down to $1.35 on December 4th. From this share price, INDXF stock shot up again to $1.77 a share totaling a 23% increase in the market. Although the company has dipped a bit from recent December highs so far for the month of January INDXF stock is up over 22%.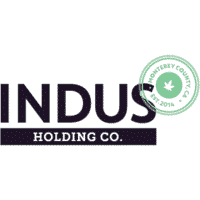 So far the company has been working on a lot coming into the new year. Indus Holdings, Inc. recently announced they have appointed Kevin Lawrence as the new Chief Revenue Officer who has 2 decades worth of experience in the cannabis industry. In addition to this Indus Holdings also announced on January 7th that the company has made an update to the expansion plans that were announced back in November of last year. As the company keeps progressing with its business operations this year may produce more gains for Indus Holdings Inc.
These Marijuana Stocks Are On The Rise: 4Front Ventures Corp. (FFNTF)
Another marijuana stock to watch in 2021 is 4Front Ventures Corp after recovering from 2020 lows. For most of this past year, 4Front Ventures has been battling volatility but along the way has been able to rise back up. When the beginning of April came around that was the start of FFNTF stock climbing in the market. From April 23rd to May 28th FFNTF stock had a 130% increase in trading which added to its pick up in market momentum.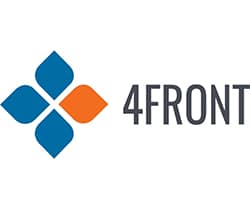 From October 1st to the 14th FFNTF stock shot up by 12%. Overall for the month of October continued to pull up in the market by 5%. Looking at the month of November  FFNTF stock dipped a few times throughout the month. Yet during that time FFNTF stock continue to move up in the market by 42%. With market movement like this, it not only indicates that investors are interested but the potential to see more growth is possible.
[Read More]
During this same time, many marijuana stocks were able to see similar gains due to cannabis companies reporting record-breaking earnings. Moving forward during the month of December FFNTF stock bounce back from a small dip in the middle of the month. This made for a total gain of 7% for that month. So far in January FFNTF stock continues to increase in momentum to current gains of 10%. As the U.S. waits for better cannabis legislation in the near future Indus Holdings, Inc., and 4Front Ventures Corp are working to continue their upward push in the market. With the current results of the runoff elections, there is much anticaption of what's to come for the future growth of the cannabis industry.
---
MAPH Enterprises, LLC | (305) 414-0128 | 1501 Venera Ave, Coral Gables, FL 33146 | new@marijuanastocks.com