These Marijuana Stocks May See An Increase In Trading This Month
Have you found the best marijuana stocks this month? with all the excitement surrounding the future of the cannabis industry, there is much in the works. Right now there is a great deal of attention focused on the U.S. cannabis industry. This is due to the promise of better cannabis legislation and more states going legal. Because of this, there has been a lot of speculative trading with marijuana stocks.
More than ever there has been an increase in the number of people wanting to invest in the cannabis sector. This interest has people searching for the top marijuana stocks to buy as well as investing in companies directly. Many people feel the end of cannabis prohibition will soon take place. This belief is also backed by the new Democratic administration who is in favor of proper cannabis legislation. In recent news, the U.S. cannabis industry has hit a new all-time high of $17.5 billion in cannabis sales.
These sales are a glimpse of the money that can be made with the current state-level legislation. Yet just imagine what can happen with nationwide cannabis legalization. Some analysts feel with federal cannabis reform it will help other outside cannabis markets to reach their full potential. For example, some Canadian marijuana stocks have been trading a bit better due to an increase in cannabis sales.
Furthermore, if Canadian cannabis companies can do business in the U.S. it will only display more growth for the North American cannabis industry. Currently, in 2021 there has been a good amount of momentum which has helped some cannabis stocks to be more profitable investments. Just remember to always do your research before investing in any marijuana stock. The marijuana stocks below are examples of cannabis companies that may see bigger gains this year.
Marijuana Stocks To Watch Right Now
cbdMD, Inc. (NYSE:YCBD)
Liberty Health Sciences Inc.(OTC:LHSIF)
cbdMD, Inc.
cbdMD, Inc. is one marijuana stock that has had a hard time fighting through market volatility. Since back in October YCBD stock has fluctuated in its share price quite often. However, during this time the company was still able to push up in the market. From October 1st to the 9th YCBD stock reached gains of 28 percent. This was the initial start of the company working its way to bigger gains in the market. For the rest of October, the company had a bit of a dip in trading to close out the month.
At the start of November YCBD stock was able to recover a bit from recent lows. November 2nd to the 6th YCBD stock began to climb once again. During this initial rise in trading in November, the company had a 28 percent increase in trading. Yet from the 6th the company started to dip once again but was able to bounce back at the close of the month. At the start of December, YCBD stock started a bit slow with a slight downtrend in trading. It wasn't until later in the month when YCBD stock would have a spike in trading.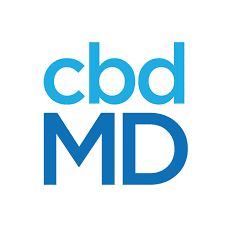 December 14th to the 23rd the company began to pick up some momentum which led to a 27 percent increase in trading. However, from this point, the company dropped in trading before the start of the new year. In the first few weeks of January, YCBD stock started 2021 with a nice uptick in trading. YCBD stock went from $2.69 a share on the 4th of January to $3.94 a share on the 15th making for a 46 percent gain to kick-off 2021. Overall for January, the company closed the month with a subtle upward push in trading.
Final Thought For YCBD Stock And Market Updates
Pushing forward In February YCBD stock was able to pick up in trading which led to a rally in the first 2 weeks of February. The 1st of February to the 10th YCBD stock saw a big jump in trading that produced gains of 60 percent during that time. However since then, YCBD stock has dropped in trading the rest of the month. With trading in March underway, the company is working to catch more momentum to see another uptick in trading.
Liberty Health Science
Liberty Health Science owns and operates various dispensaries. In recent news, the company announced the opening of its new dispensary in Port Charlotte in Charlotte County, Florida. This new location is the company's 30th store they opened for business. I in the last 6-8 weeks of trading LHSIF trading has started to pick up more market momentum. Initially, the company started to rise in trading at the end of December.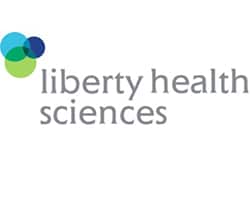 With this continued momentum at the start of January, LHISF stock went from $0.83 on the 4th to $0.99 on the 14th making for a 19 percent increase in trading. However, the rest of January LHSIF had a small dip in trading but still able to close the month with a subtle increase in trading. Entering into February LHSIF had a good 2 weeks of trading before a slow down in momentum started to occur.
From the 1st to the 10th of February LHSIF stock reached gains of 32 percent. Shortly after this time LHSIF stock started to slightly dip but closed the month with a total 23 percent increase in trading. Now that we are a new month of trading investors are keeping an eye on this marijuana stock to what unfolds.
---
MAPH Enterprises, LLC | (305) 414-0128 | 1501 Venera Ave, Coral Gables, FL 33146 | new@marijuanastocks.com