Marijuana Stocks See Lower Market Value
Marijuana stocks have now taken a steep loss in the market as the first week in March continues. To begin the week the cannabis sector was climbing steadily for the first few days before volatility struck as substantial losses in the market. Many leading pot stocks saw losses of 5-10% on heavy volume in trading on March 4th. For example, top hydroponic supplier Grow Generation Inc. (NASDAQ: GRWG) saw losses of 7.87% on March 4th on almost 5 million shares of volume.
In reality, this was almost double its average balance showing signs of a selloff in the sector. But with this recent price drop will cannabis stocks be at a better market value for investors? Usually, when cannabis stocks have sudden drops in the value they could be primed for a rebound.  At the present time pot stocks could see some more losses to close the week as the day progresses.  Essentially this depends on the market sentiment which has been poor for the last week.
Actually, since mid-February top marijuana stocks have been assessing gains in the market. After reaching a new high on February 10th most of the best cannabis stocks to buy began retreating in value. Actually, top cannabis companies are reporting strong earnings currently in the U.S. market. In reality, the selloff makes very little financial sense and could be due to a recent stock offering in many of the top marijuana companies.
Possible Catalysts For Cannabis Stocks
One event that could stimulate the market in the coming weeks is the passing of the stimulus package. Another area relating specifically to the cannabis sector would be initiating federal reform of cannabis in the U.S. Realistically speaking both events could occur soon with the stimulus package on the Senate floor currently.
In essence, this drop in value in the sector could be an opportunity to establish positions at much lower market value. One area of the cannabis sector that has more investors starting positions is the smaller cap marijuana companies and stocks trading at lower prices. In 2021 this area has seen significant gains in the market. Some have actually seen triple-digit percentage gains since January.
One thing investors should understand about the cannabis sector is the extreme volatility they are known for. And a downturn like the one seen this week could be overshadowed my massive gains the next week. For the purpose of finding cannabis stocks that could possibly hold value for next week, we can begin to do more research. Let's take a deeper look at 2 marijuana stocks to add to your watchlist for next week in March.
Read More
Marijuana Stocks To Watch:
Vireo Health International, Inc. (OTC: VREOF)
Neptune Wellness Solutions Inc. (NASDAQ: NEPT)
Vireo Health International, Inc.
Vireo Health International, Inc. is a physician-led science-focused multi-state cannabis company bringing the best technology and science to the market. Currently, Vireo manufactures branded cannabis products using state-of-the-art cultivation sites to produce high-quality cannabis. The company has a growing network of retail locations and 3rd party dispensaries to distribute its products. Presently Vireo operates 16 dispensaries nationwide and holds additional licenses for future expansion. Currently, the company has its presence in 5 states and additional licenses for future expansion into four new markets.
So far in 2021 Vireo continues to expand at a rapid pace. On February 26th the company announced it has completed expansion projects in Maryland and opened its first dispensary in the state. Also, in February the company completed an expansion of its Arizona cannabis cultivation facility. This will help Vireo increase cannabis production in Arizona as the adult recreational market launches in the state.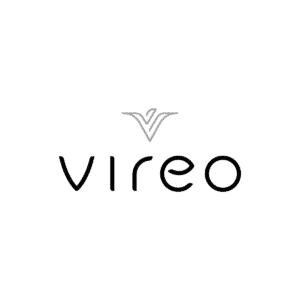 VREOF stock is up 124.4% year-to-date with a high in February of $3.84. Currently VROEF stock closed trading on March 4th at $3.32. According to analysts at TipRanks VREOF stock has a 12-month average price target of $4.00. In essence, this would be a 20.48% gain from current levels. For this reason, VREOF stock is a marijuana stock to add tour watchlist for next week.
[Read More] The U.S. Cannabis Market Reach Record-Breaking Sales
Neptune Wellness Solutions Inc.
Neptune Wellness Solutions Inc. is a global health and wellness company that specializes in the creation and distribution of cannabis consumer products. In specific, the company produces purpose-driven brands that use cannabinoids and cannabis extracts. On February 15th Neptune's announced its Q3 fiscal 2021 results showing a decrease in total revenue for Q3 202. In reality, the company was negatively affected by the pandemic shutdowns and is trying to resolve its current balance sheet issues. Currently, the company is expanding through acquisitions and mergers like Sprout Foods a plant-based provider of baby food and toddler snacks.
With the cannabis industry expanding rapidly Neptune is positioning itself to take advantage of the growing market. As the CBD and cannabis derivatives market grow in the U.S. and Canada Neptune's could begin producing better revenue margins. Currently, demand is increasing across the cannabis industry and will help CBD companies and extraction companies gain momentum in 2021.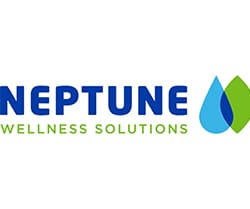 NEPT stock is down 9.62% for 2021 and was trading at $1.41 down 7.28% for March 4th.  In February NEPT stock reached a high in the market of $3.60 and has since lost value in the market. According to analysts at MarketBeat NEPT stock has a consensus price target of $6.00. In essence, this would be a 328.6% gain from current levels. With this in mind, NEPT stock is a top CBD and extraction pot stock to watch next week in March.
[Read More] 2 Marijuana Stocks To Watch As Trading In March Gets Underway
---
MAPH Enterprises, LLC | (305) 414-0128 | 1501 Venera Ave, Coral Gables, FL 33146 | new@marijuanastocks.com