Canadian Marijuana Stocks For Your Monday Watch List
When it comes to marijuana stock investors many are trying to keep up with the sector. For some time now both U.S. and Canadian marijuana stocks have seen their fair share of up and down trading. This choppy pattern creates a bit of aggressive buying and selling. Meaning that when a company starts to see some pullback in trading people tend to buy the dip and wait for the next rise. However, even when an upswing does occur it most times is for a short period of time.
The time in which most cannabis stocks have sustained an upward position has been so quick if you are actively watching the sector you could miss your chance to take profits. The name of the game is to buy low and sell high as a basic intro to any type of investing. Marijuana stocks trade in such an uncertain sector that it can lead to a lot of speculation given the right circumstance. For example, there is a lot of activity happening in the cannabis industry as a whole.
The most crucial is passing some type of federal cannabis reform. Yet the biggest of them all is to end cannabis prohibtion in the USA. This victory alone will open up many doors that are currently closed due to marijuana still being federally illegal. However, there are also other things that could have a positive impact on the way cannabis stocks trade for the rest of the year. The companies below are several cannabis stocks to keep an eye on this month
Marijuana Stocks To Watch This Week
OrganiGram Holdings Inc. (NASDAQ:OGI)
Sundial Growers Inc. (NASDAQ:SNDL)
Aurora Cannabis Inc. (NASDAQ:ACB)
OrganiGram Holdings Inc.
OrganiGram Holdings Inc. through its subsidiaries produces and sells cannabis and cannabis-derived products in Canada. The company has not released news since mid-April. Yet at this time OrganiGram reported its second-quarter fiscal 2022 results.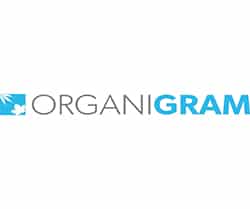 Key Highlights
Achieved gross revenue of $43.9 million, up 128% from the same prior-year period and consistent with Q1 Fiscal 2022, despite the impact of seasonality
continued record growth in net revenue, reaching $31.8 million, the highest in the history of the Company, up 117% from $14.6 million in the same prior-year period and 5% from $30.4 million in Q1 Fiscal 2022
Achieved positive Adjusted EBITDA of $1.6 million, two quarters ahead of the Company's initial estimate
Reached 8.2% market share1 in February 2022, the #3 position among Canadian licensed producers for the second month in a row1
Maintained #1 position in dried flower, the largest category, which represents approximately half of the Canadian cannabis market1
Launched 18 new products, including extensions to the SHRED'ems gummies line and two new premium strains to the Edison brand, bringing the total number of core SKUs in the market to 69
[Read More] Top Marijuana Stocks To Buy? 3 Companies To Keep On Your Radar
Sundial Growers Inc.
Sundial Growers Inc. engages in the production, distribution, and sale of cannabis products in Canada. The company operates through Cannabis Operations and Retail Operations segments. All the back in mid-May the company reported its Q1 2022 earnings.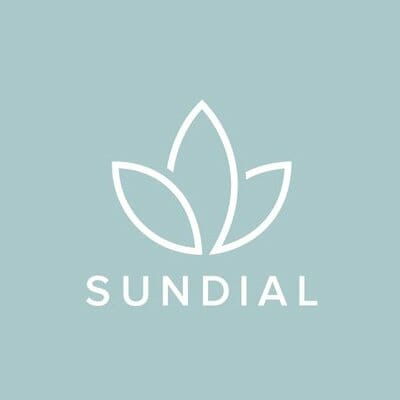 Q1 2022 Highlights
Acquired Alcanna Inc. on March 31, 2022, creating the largest private-sector cannabis and liquor retail network in Canada.
Net revenue for the first quarter of 2022 of $17.6 million, including one day of revenue on the acquisition of Alcanna, an increase of 78% over the first quarter of 2021.
Gross margin increased to $3.4 million for the first quarter of 2022 compared to a loss of $3.5 million in the first quarter of 2021, a 199% increase.
Net loss was improved to $38.0 million for the first quarter of 2022 compared to a $134.4 million net loss in the first quarter of 2021, an improvement of 72
[Read More] Best Canadian Cannabis Stocks Right Now? 3 For Your Watchlist In June
Aurora Cannabis Inc.
Aurora Cannabis Inc. produces, distributes, and sells cannabis and cannabis derivative products in Canada and internationally. Back on June 3rd, the company announced the repurchase of $20 million in convertible notes. The purpose of the transaction was to reduce the company's debt and annual cash interest costs.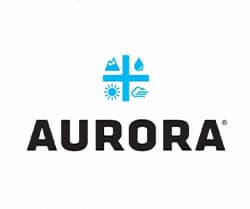 Annual cash interest savings from the repurchases of Notes made from Q3 2022 onwards now total $9.5 million (US$7.5 million). Aurora's balance sheet is among the strongest in the industry with approximately $455 million in cash inclusive of the transaction announced today, and the Company reiterates its expectation of achieving a positive Adjusted EBITDA run rate by the first half of fiscal 2023.
Marijuana Stocks And The Growth Of The Cannabis Industry 2022
This year we have the possible passing of state-level cannabis legislation. As well more companies are increasing in revenue which has led to different types of progress and expansion. Some companies have added new members to their staff and board. This was done with the intention to improve various aspects of particular marijuana companies. All in all 2022 is still showing great promise for the future of marijuana stocks and the cannabis industry as a whole. Just make sure you do your due diligence and use good judgment before doing any kind of investing.
---
MAPH Enterprises, LLC | (305) 414-0128 | 1501 Venera Ave, Coral Gables, FL 33146 | new@marijuanastocks.com