More Losses In The Cannabis Sector
Marijuana stocks have taken a hit in the market on trading for March 4th. But will this market trend continue, or should investors be buying these recent dips? If you look at the cannabis sector historically it's one of the more volatile in the stock market. In reality, marijuana stocks have seen quite a few months of gains in the market. This has attracted many new investors into starting positions in the cannabis market.
Some marijuana stocks like Sundial Growers Inc. (NASDAQ: SNDL) fell almost 14% in trading on March 4th. This is a pattern that can be seen throughout the rest of the cannabis sector. Especially in the Canadian Cannabis sector gains and losses in 2021 have been extensive. At the end of February and into the beginning of March the cannabis sector has seen substantial swings in prices.
In reality, this could mean a few things for investors if they currently are caught in a cannabis stock at a loss. For one an investor could average down at current prices to bring their cost per share down. In general, analysts feel this cannabis sector could see more gains in 2021. With this in mind, this drastic price drop with pot stocks could be a good opportunity to buy marijuana stocks for future gains.
Taking Advantage Of Canadian Cannabis Stocks Current Levels
With the Canadian cannabis sector falling so much in recent trading sessions there could be some intrinsic value for investors in the near future.  At the moment investors should do research into some of the leading cannabis companies to see which are performing the best. Doing your own due diligence is always recommended before making an investment. For the purpose of finding marijuana stocks that could hold potential gains for the future let's take a close look at 2 Canadian marijuana stocks to watch in March.
Read More
Marijuana Stocks To Watch:
HEXO Corp. (NYSE: HEXO)
Aurora Cannabis Inc. (NYSE: ACB)
HEXO Corp.
HEXO Corp. is an award-winning consumer packaged goods cannabis company creating and distributing cannabis products to the global market. Currently, the company serves the Canadian adult-use markets under HEXO Cannabis, Up Cannabis, and Original Stash brands, and the medical market under HEXO medical cannabis. On February 22nd Namaste Technologies Inc. (OTC: NXTTF) subsidiary CannMart sings a national supply agreement with Hexo. In detail, CannMArt.com expects new products from Hexo in March of 2021 on an ongoing basis.
Also, on February 16th Hexo announced it would acquire Zenabis Global Inc. in an all-stock deal valued at $235 million. Hexo has been making strategic acquisitions that could catapult it to another level in the Canadian cannabis market. In a few weeks on March 18th Hexo is expecting to release its q2 fiscal 2021 financial results. In Hexo's last report the company showed revenue growth although still posting losses. With improved financials, it could see some gains in the market.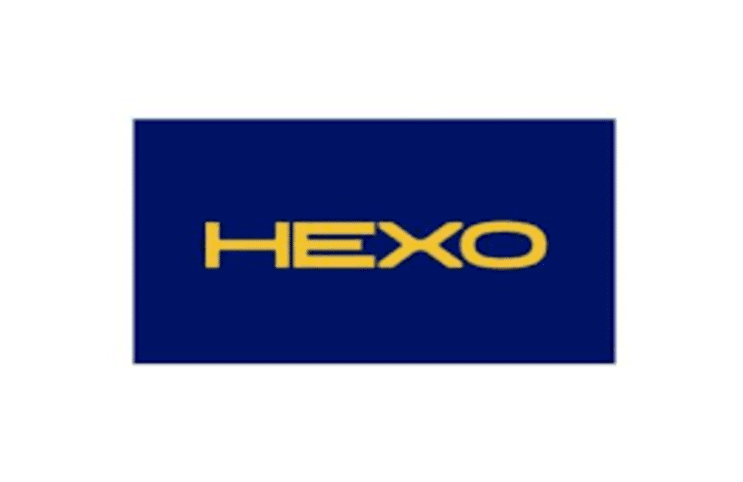 HEXO stock is up 77.72% with a high of $11.04 on February 10th. Currently HEXO stock has closed on March 4th at $6.55 down 6.43%. According to analysts at CNN Business HEXO stock has a 12-month median price target of $7.09. In essence, this would be an 8.34% gain from current levels. With this in mind, HEXO stock could be a Canadian marijuana stock to watch in March.
[Read More] Marijuana Stocks To Watch As The Market Has A Downturn
Aurora Cannabis Inc.
Aurora Cannabis Inc. is a Canadian producer of medical and consumer cannabis with sales and operations in over 20 countries worldwide. The company has net revenue of $67.8 million in Q1 of fiscal 2021. In part, this was due to Aurora's strong international medical growth for the period. At the present time, Aurora is improving its presence in the Canadian cannabis market to gain more market share in Canada. The company continues aligning its production level to current market demands by reducing production. In fact, Aurora closed 5 cultivation facilities, cutting costs to enhance performance.
On February 11th Aurora announced Q2 fiscal 2021 results with total net revenue of $70.3 million up 11% over Q2 2020. In detail, the company saw medical cannabis net revenue of $38.9 million up 42% compared to Q2 2020. Aurora's medical cannabis revenue is being driven by a 562% increase in international medical sales. Although the company saw an adjusted EBITDA loss of $12.1 million this was triggered by decisions that could boost long-term profitability.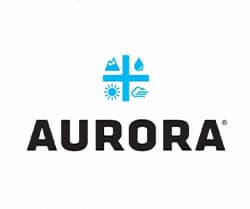 ACB stock is up 18.11% year to date with a high in February of $19.68.  Currently, the stock closed trading on March 4th at $9.64 down 7.84% for the day. Recently analysts at TipRanks are giving ACB stock a 12-month average price target of $9.95. In essence, this is close to ACB stock's current price levels.  For this reason, ACB stock is a top Canadian cannabis stock to watch in 2021.
[Read More] 2 Marijuana Stocks To Watch As Trading In March Gets Underway
---
MAPH Enterprises, LLC | (305) 414-0128 | 1501 Venera Ave, Coral Gables, FL 33146 | new@marijuanastocks.com