Marijuana Stocks Lose Ground In The Market
In the first week of trading in March, the cannabis sector has seen substantial losses in market value. After February 10th most cannabis stocks have seen downward pressure in the market. Because of this investors are looking for marijuana stocks to invest in at lower prices. If highs in February are a gauge as to where the cannabis market could go with federal reform in the U.S. this could be a decent loading zone for that move up.
In 2021 marijuana penny stocks have become an area of substantial gains in the market. Although some of those gains are now gone this part of the cannabis market has still seen triple-digit percentage gains since the start of the year. In reality, marijuana penny stocks are some of the more volatile pot stocks in the sector. It is also considered a higher risk/reward area of the market. This is important for investors to keep in mind before entering a position.
Marijuana Stocks After A Drop In Value
Although you can make profits rather quickly there is the chance of substantial loss. One way for investors to feel more comfortable with their investments is to do their due diligence on a company before investing. Researching a company's financials is one way to gain knowledge on a company's financial performance. This could help you separate the best-performing companies and add them to your watchlist.
As the cannabis sector comes down substantially in value it could be an opportunity for investors to pick up shares at much lower levels. For the purpose of finding the best cannabis stocks to be able to add to your watchlist for March, we can do some deeper research on cannabis companies. With this in mind let's take a look at 2 marijuana penny stocks with a potential for gains next week.
Read More
Marijuana Stocks To Watch:
Fire & Flower Holdings Corp. (OTC: FFLWF)
MediPharm Labs Corp. (OTC: MEDIF)
Fire & Flower Holdings Corp.
Fire & Flower Holdings Corp. is an adult-use cannabis retailer focused on the Canadian market and international expansion. In 2020 the company saw revenue gains in Q3 of 2020. In detail, Fire & Flower announced a milestone achievement of a positive EBITDA of $1.2 million in Q3. Also, Fire & Flower reported total revenue of $33.1 million 142% increase from the year prior. On February 1st the company reached a record 200,000 members across the Fire& Flower retail network.
On February 22nd Fire & Flower entered the U.S. cannabis market through a strategic licensing partnership and acquisition with American Acres. In detail the agreement allows Fire & Flower to have the option to acquire American Acres at a discount to fair value. The acquisition is expected to occur upon federal legalization in the U.S. Recently the company has demonstrated strong operational success and this agreement could add to future opportunities in the U.S.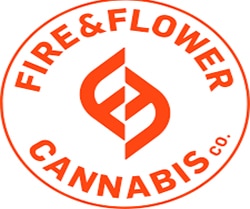 FFLWF stock is up 40.5% year to date with a high in February of $1.20. Currently trading at $0.97 the stock is down 2.7% for the day going into the close on March 5th. Currently, analysts at TipRanks are giving FFLWF stock a 12-month average price target of $1.38. In essence, this would be 38.42% from current levels.
MediPharm Labs Corp.
MediPharm Labs Corp. is in the production of purified, pharmaceutical quality cannabis oil, concentrates, and advanced derivative products. Currently, through its wholesale and white label distribution platforms, MediPharm distributes cannabinoid-based products both domestically and internationally.  In February MediPharms received a cannabis drug license to manufacture and distribute pharmaceuticals containing cannabis. To elaborate the CDL license is a requirement in the qualification of MediPharms to manufacture and supple drugs containing cannabis. In general, this includes pharmaceutical prescription drugs that have been classified with a Drug Identification Number or DIN.
On March 5th Medipharm announced the closing of a bought deal stock offering for total gross profits of $33.35 million. In detail, the company sold 57.5 million shares at a price of $0.58 in an offering led by Cantor Fitzgerald Canada Corporations. The funds are intended for the growth of the company's cannabis 2.0 product portfolio and expand medical products to Active Pharmaceutical Ingredients. Keith Strachan, President and Interim Chief Executive Officer, MediPharm Labs said, "In addition to the strong progress we have made in the medical, wellness and adult-use markets in Canada, Australia, Germany, and Latin America, last month we received our key Cannabis Drug License."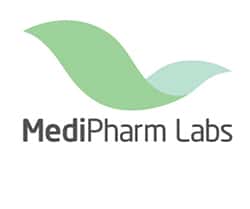 MEDIF stock is down 8.76% year to date and is trading at $0.3731 closing the March 5th trading day. According to analysts at Stock Invest MEDIF stock is could rise 32.66% in the next 3 months. With the Canadian derivatives market gaining momentum in 2021 it could be time to find the best marijuana stocks for exposure in this area. For this reason, MEDIF stock is a cannabis stock to add to your watchlist for the second week in March.
[Read More] Are These the Best Marijuana Stocks To Watch Next Week?
---
MAPH Enterprises, LLC | (305) 414-0128 | 1501 Venera Ave, Coral Gables, FL 33146 | new@marijuanastocks.com