With so many pot stocks to watch throughout the industry, it can be difficult at times to deduce where the most value is hiding. This becomes much easier as more research comes into play. Research seems to be the main aspect that separates the pro investors from those operating at the amateur level. With the utmost information at hand, it becomes much easier to avoid surprises in terms of rampant price action.
Pot stocks are also notoriously volatile, which is one of the main reasons that so many choose to invest in them. With high levels of volatility comes the opportunity to make large gains. Additionally, it also presents an opportunity to make big losses which investors should watch out for. Regardless, it seems as though pot stocks could continue to be on the rise as projections continue to shoot up toward the future. Only time will tell how well these few stocks will do amidst large amounts of competition and the shifting pot stock industry.
A Cannabis Brand With Big Plans Ahead
1933 Industries Inc. (TGIFF Stock Report) (TGIF Stock Report) is one of the leading vertically integrated cannabis brands working out of the U.S. and Canada. The company currently operates through two wholly-owned subsidiaries which are both leading cannabis brands in their own right. With these subsidiaries, the company is able to participate in cannabis cultivation, extraction, processing, and the manufacturing of assets. With their brands leading the charge, it seems as though 1933 Industries could remain one of the leaders in the pot stock market moving forward.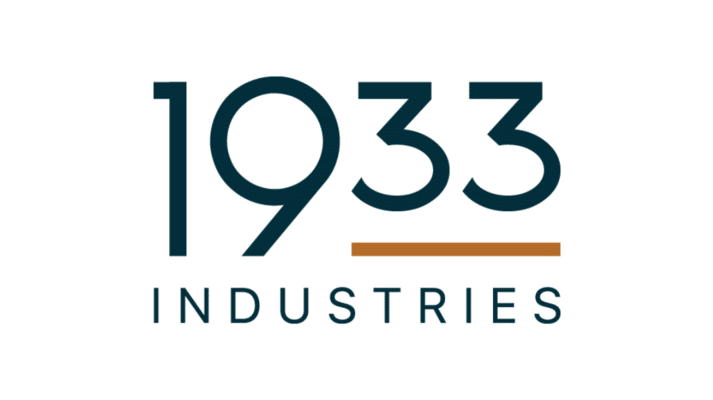 The company recently announced that they have embarked on their most successful brand launch to date. After a 30 day campaign with one of the largest dispensaries in Nevada, the company has made their mark with their leading Blonde Cannabis brand. Blonde has also become one of the largest companies in the Las Vegas pot stock market which is a quite a big deal. Ester Vigil, President of the company stated that "The positive feedback from consumers has been overwhelming. Blonde™ has been developed as a premium lifestyle product, connecting with both new and discerning, quality-savvy consumers looking for remarkable experiences." With this brand moving into new territory, it seems as though 1933 Industries remains an industry leader in their own right.
Another Pot Stock in the Ancillary Market
Scotts Miracle-Gro (SMG Stock Report) is one of the largest ancillary pot stocks in the whole of the industry. The company has a wholly-owned subsidiary known as Hawthorne Gardening which is aimed at providing hydroponic grow solutions.


Hydroponic has become one of the most popular ways to grow cannabis on a smaller scale in the past few years which makes it a large opportunity. Third-quarter revenue for Scotts Miracle-Gro shot up to over $1.17 billion which is quite substantial. As they continue to provide new solutions for those who wish to grow cannabis, the company remains one of the most prominent pot stocks to watch moving into the next few years.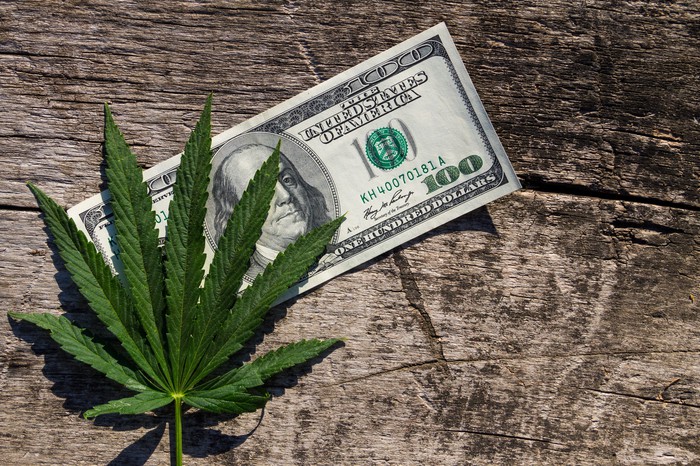 Pursuant to an agreement between an affiliate of MAPH Enterprises, LLC (owners of MarijuanaStocks.com), Midam Ventures LLC and 1933 Industries Inc. (TGIFF) (TGIF), Midam is being paid $25,000 a month for coverage on 1933 Industries Inc. (TGIFF) (TGIF), for a period from August 1, 2019 to February 1, 2020. As of September 1, 2019, we have been paid $75,000.  We may buy or sell additional shares of 1933 Industries Inc. (TGIFF) (TGIF) in the open market at any time, including before, during or after the Website and Information, to provide public dissemination of favorable Information about 1933 Industries Inc. (TGIFF) (TGIF). For Full Disclaimer Click Here
---
MAPH Enterprises, LLC | (305) 414-0128 | 1501 Venera Ave, Coral Gables, FL 33146 | new@marijuanastocks.com