The Top Marijuana Stocks Deliver Gains First Week Of January
As marijuana stocks end the first week of 2021 with solid gains in the market investors looking for the best cannabis stock to invest in having many options. Currently, most cannabis stocks are assessing some of the gains achieved in this week's trading. So, will top pot stocks continue to have upward momentum next week? At the present time if market sentiment stays positive there's a strong chance these gains could continue into next week. With federal reform for cannabis looking much more possible for America. This year can have substantial growth for the U.S. cannabis market.
[Read More]
Another landmark event that took place for the global marijuana industry was the declaration of cannabis for medicinal purposes by the U.N. In essence this could be a big step for the global market's growth in the next few years. Generally speaking, it can increase the revenue of leading medical cannabis stocks in the market. In addition, it can help boost Canadian cannabis companies that have established themselves in the global market. Most current predictions estimate the global cannabis industry to grow to $73.6 billion by 2027 according to Grand View Research, Inc. This could translate to revenue growth for the best-positioned global cannabis companies.
Other Pot Stock Options For Investors
With so much future growth many cannabis investors have been trying to find the pot stocks with the largest potential for gains. In reality, there are many different leading cannabis stocks that have positioned themselves to capitalize on the rapidly growing market. One sector that is often overlooked by investors is the medicinal, CBD, and extraction marijuana stocks. Although this is sector continues to grow rapidly it lacks the flair of the pureplay sector. But medical marijuana will play a large role in the future growth of the global market.
In fact, according to Market Research Future, the global medicinal cannabis market is estimated to have a market value of $52.35 billion by 2025. In 2019 the medical cannabis segment held a leading market share of 71%. Currently, cannabis is being used as a pharmaceutical product for treating severe medical conditions. These conditions include cancer, arthritis, Parkinson's disease, and Alzheimer's disease. As more uses for cannabis in the medicinal sense are discovered the market could continue to grow globally. For the purpose of finding medical, CBD, and extraction cannabis stocks let's look at these 2 cannabis industry leaders.
Marijuana Stocks To Watch:
GW Pharmaceuticals plc (GWPH Stock Report)
The Valens Company Inc. (VLNCF Stock Report)
Best Medical Marijuana Stocks To Watch #1: GW Pharmaceuticals plc (GWPH)
GW Pharmaceuticals plc is the world leader in the science, development, and commercialization of cannabinoid prescription medicines. GW has developed an oral formulation of purified cannabidiol (CBD), initially approved as EPIDIOLEX® in the U.S. by the U.S. Food and Drug Administration (FDA). Additionally, GW has produced the first prescription medicine derived from the cannabis plant called Sativex. Last year in GW's Q3 2020 financial results the company saw total revenue increase by 51% to $137.1 million. Also in 2020 Epidiolex for seizures associated with TSC was launched in the U.S. In fact, Epidiolex accounts for total Q3 sales of $132.6 million almost all of GW's revenue in the period. At the present time, the company also has a pipeline of additional cannabinoid product candidates in clinical trials.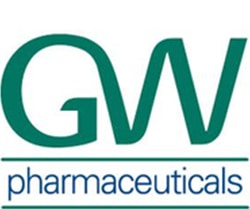 GWPH stock has gained about 12% in the first week of trading for 2021. Currently trading at $128 Tip Ranks analysts have given GWPH stock a 12-month price target of $157. This would be over 22% from current trading levels. With this growing medicinal cannabis market, GW is a leading company positioning to capitalize on the increasing revenue. Because of this GWPH stock is a top medical cannabis stock to watch for 2021.
Best Medical Marijuana Stocks To Watch #2: The Valens Company Inc. (VLNCF)
The Valens Company Inc. is a global leader in the end-to-end development and manufacturing of innovative, cannabinoid-based products. The company is focusing on being the partner of choice for leading Canadian and international cannabis brands. At the present time, Valens is the largest third-party extraction company in Canada. Presently the company has an annual capacity of 425,000 kg of dried cannabis and hemp biomass. In general, Valens offers a wide variety of products and has a strong pipeline for future products. Actually, the company recently announced the launch of THC and CBD water-soluble drops under a manufacturing agreement with Verse Cannabis. In detail, the drops will join the Verse Originals lineup of best-in-class formulations offered at a great value.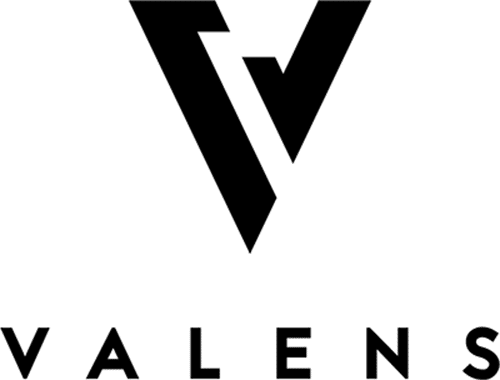 VLNCF stock is up over 24% this week trading currently at $1.62 a share.  As the Canadian derivatives market continues to grow in 2021 Valens could garner much more revenue growth. In addition, the company's presence across the globe make makes it possible to establish its revenue from emerging markets. With a strong Q1 2021 financial report Valens could begin to show more upward momentum in the market. For this reason, VLNCF stock is an extraction cannabis stock to watch for gains this year.
[Read More]
---
MAPH Enterprises, LLC | (305) 414-0128 | 1501 Venera Ave, Coral Gables, FL 33146 | new@marijuanastocks.com