Top Cannabis Penny Stocks Under $2
Are you looking for the top marijuana stocks to purchase right now, when the market is still extremely volatile? Long-term investing becomes difficult in a market climate like this one where gains appear to be followed by larger losses. Trading short-term is one way to profit from the current market volatility. Cannabis penny stocks frequently have the highest risk-reward ratios of all cannabis equities.
The question at hand is whether the top marijuana stocks will suffer additional losses. The cannabis sector has frequently suffered significant losses as a result of delays in US federal cannabis law. The present decrease in the top cannabis stocks is the result of increased declines in the overall markets.
Delays in federal cannabis laws have damaged the US cannabis industry, which generates billions of dollars a year.   By taking advantage of the sector's recovery, investors may be able to benefit from the market's current momentum. Below is a list of the top 3 marijuana stocks to watch in October.
[Read More] Top Marijuana Stocks For Long Term Watchlist In Q4 2022
Top Marijuana Penny Stocks For Watchlist 1st Week Of October
Jushi Holdings Inc. (OTC: JUSHF)
Cansortium Inc. (OTC: CNTMF)
Planet 13 Holdings Inc. (OTC: PLNHF)
Jushi Holdings Inc.
Jushi Holdings Inc. is a hemp and cannabis company that is growing its market share in the American medical and recreational marijuana markets. The company's major objective is to provide a variety of branded marijuana and hemp-derived products to the US market. The BEYOND/HELLO brand is used by 34 Jushi-operated dispensaries around the nation. Additionally, Jushi has 31 retail licenses in the US, and Beyond/Hello, its national cannabis dispensary brand, is growing both online and offline. By acquiring NuLeaf Inc. in April, the company was able to extend its vertically integrated operations into Nevada.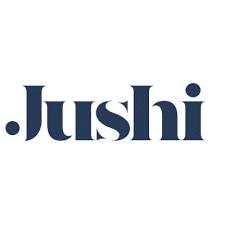 Jushi's revenue rose by 48.5 percent to $61.9 million in the first quarter of 2022. Another encouraging development for the company was a rise in adjusted gross profit, which rose by 33.1 percent year over year to $25.5 million. For the first quarter, the company reported a net loss of $14.3 million. At the conclusion of the quarter, the business had $76.2 million in cash and cash equivalents, and its adjusted EBITDA, or 1.7 percent of revenue, was $1.1 million. The Bank and Sèchè flower strains were the first cannabis goods and brands that the company supplied in Massachusetts during the first quarter of 2022. Jushi released a number of products using hydrocarbon extraction in June, expanding its variety of The LabTM vape and concentrate alternatives.
JUSHF Stock Performance
JUSHF stock closed at $1.23 on September 30th down 6.82% in the last five days of trading.  Currently, the stock has a 52-week price range of $1.17-$5.53 and is down 62.15% year to date. According to analysts at Tip Ranks JUSHF stock has a 12-month average price target of $2.83 per share. In this case, this represents an upside of 130.19% from its last trading price of $1.23.
[Read More] 2 Marijuana Stocks To Watch All Of Next Week
Cansortium Inc.
Premium cannabis is the focus of Florida-based cannabis company Cansortium Inc. The company currently has locations in Texas, Michigan, and Pennsylvania. With a $90 million loan and equity arrangement, Cansortium is expanding this year into Florida and Pennsylvania. According to the corporation, Fruitland Park in Florida now has a dispensary open. Cansortium runs 27 dispensaries in Florida, making it one of the largest dispensary networks in the state. Under the Fluent brand, Fluent provides a variety of high-quality consumables, full-spectrum extracts, cartridges, and lotions.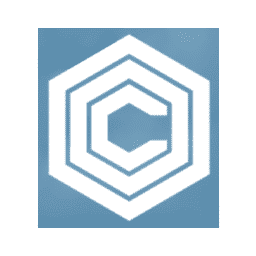 For the second quarter of 2022, Cansortium announced record sales of $22.4 million, up 14% QoQ and 36% YoY. In Q2, a new record of $10,2 million was set. Achieved was adjusted EBITDA, which increased 95% YoY and 64% QoQ with an operational cash flow of $4.3 million. For 2022, the company is still projecting an adjusted EBITDA of $25–28 million and sales of $90–95 million. Florida's contribution grew from $14.2 million to $18.8 million, a 33% increase. Due to a difficult market, the company halted operating in Michigan in August. By ceasing operations in Michigan, Cansortium projects yearly operational cost savings of around $0.5 million.
CNTMF Stock Performance
On September 30th, CNTMF stock finished at $0.155, down 3.13% in the past month of trading. The stock is now trading in a 52-week price range of $0.132-$0.911 and is down 76.87 percent year to date.
[Read More] Best Marijuana Stocks To Watch Under $1
Planet 13 Holdings Inc.
Planet 13 is well-known for its 112,000-square-foot Superstore dispensary on the Las Vegas Strip. In 2021, Planet 13 also built a megastore in Orange County, giving it the state's largest cannabis dispensary. On Planet 13, there are two superstore dispensaries that are among the largest in the world. The Medezin store is a compressed version of the company's main website and includes a retail dispensary area. The business employed vertical integration to complete the acquisition of California's Next Green Wave in March.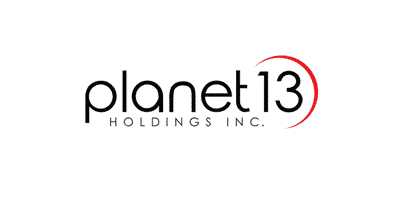 Planet 13 earned $28.4 million in the second quarter of 2022, an increase of 10.6% from the first. In contrast to a net loss of $2.1 million in Q1 2022, the company lost $2.0 million in Q2 2022. Additionally, Q2 2022 adjusted EBITDA was $3 million. The company's second and third dispensaries, set to open in Florida in May and June, are said to have just signed a lease. On July 5, the business was successful in purchasing a 23,500-square-foot structure on a Florida site. Additionally, Planet 13 is putting together a request for the SuperStore expansion in Vegas to include a consumption lounge.
PLNHF Stock Performance
PLNHF stock closed on September 30th at $1.11 down 5.13% in the last five trading days.  Currently, the stock has a 52- week price range of $1.03-$4.71 and is down 62.50% year to date. According to analysts at CNN Business PLNHF stock has a 12-month forecast median target of $2.33 per share. In this case, this would represent an increase of 109.96% from its last trading price of $1.11.
Penny Pot Stocks For Q4 2022
Reviewing a company's financials and press releases can be quite helpful when trying to identify the companies with the most promise. A company needs to be thoroughly studied before investing. Your investing results can enhance if you become proficient with technical indicators and chart patterns. Short-term traders may profit from the current market conditions given the cannabis industry's quick local and international expansion. You could find it useful to become familiar with a variety of trading tactics during a downturn. These might be the best cannabis stocks to keep an eye on in October.
---
MAPH Enterprises, LLC | (305) 414-0128 | 1501 Venera Ave, Coral Gables, FL 33146 | new@marijuanastocks.com