Best Cannabis Stocks To Put On Watch In November
Do you want to buy the best marijuana stocks right now, while the market is still incredibly volatile? Long-term investing becomes challenging in a market environment when gains appear to be followed by larger losses. Short-term trading is one technique to profit from the current market volatility. Cannabis penny stocks have the highest risk-reward ratios of any cannabis stock.
As we enter another Fed week, the market appears to have priced in a 75-basis-point increase and has pushed higher. The volatility of leading cannabis companies may be increasing as federal cannabis legalization gets forward on Capitol Hill. President Joe Biden recently declared that he would begin the process of pardoning anyone who has previously been convicted of federal offenses involving minor amounts of cannabis. Furthermore, Biden stated that he is proposing that other governors follow suit in order to dismiss marijuana possession prosecutions at the state level.
Delays in federal cannabis regulations have harmed the US cannabis business, which is worth billions of dollars per year. Investors may be able to gain from the market's present momentum by taking advantage of the sector's comeback. The top three marijuana stocks to watch in November are listed below.
[Read More] Top Marijuana Stocks Heading Into November Right Now
Top Cannabis Stocks For Your November Watchlist
Ascend Wellness Holdings, Inc. (OTC: AAWH)
Planet 13 Holdings Inc. (OTC: PLNHF)
Cansortium Inc. (OTC: CNTMF)
Ascend Wellness Holdings, Inc.
AWH operates in Massachusetts, New Jersey, Ohio, Illinois, Michigan, and Michigan. The fundamental business of AWH is owning and operating facilities that produce prize-winning strains, as well as having a carefully developed product line. Typically, the corporation produces and sells its products under the brand name Ozone. Flowers, pre-rolls, concentrates, vapes, edibles, and other cannabis-related goods are among the cannabis product categories offered by the company. AWH sells to licensed marijuana businesses and operates 17 retail sites. On May 11, Ascend Wellness and MedMen Enterprises Inc. (OTC: MMNFF) signed an agreement to enhance the purchase price of MedMen NY Inc.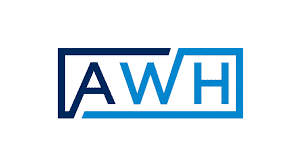 According to the company's financial data for Q2 2022, gross revenue climbed by 16.2% over the previous quarter and 20.7% over the previous year to reach $117.7 million. Net revenue, excluding intercompany wholesale sales, climbed by 17.0% year on year and 14.6% quarterly to $97.5 million. Cash and cash equivalents were $140.6 million as of June 30, 2022, while net debt2 was $152.7 million. In comparison to Q1 2022, the company's net loss dropped throughout the quarter, falling from $27.8 million to $21.2 million. Following an exclusive arrangement with Lowell Smokes, the company began distributing in Massachusetts and Michigan earlier this year. AWH will hold a conference call on November 10, 2022, to discuss its third quarter 2022 results. The company releases its Q3 2022 results on November 10th after the close.
AAWH Stock Performance
AAWH stock closed on October 28th  at $1.99 up 6.42% in the past month of trading.  Currently, the stock has a price range of $1.52-$8.23 down 69.69% year to date. According to analysts at CNN Business AAWH stock has a 12-month median price forecast of $6.50 per share. In this case, it would represent an increase of 226.63% from its last trading price of $1.99.
[Read More] Best Marijuana Stocks To Buy? 3 With Upside Before November
Planet 13 Holdings Inc.
Planet 13 is well-known on the Las Vegas Strip for its 112,000-square-foot Superstore dispensary. In addition, Planet 13 will also open a megastore in Orange County in 2021, making it the state's largest cannabis dispensary. There are two superstore dispensaries on Planet 13 that are among the largest in the world. The Medezin store is a condensed version of the company's main website, complete with a retail dispensary. In March, the company used vertical integration to complete the acquisition of California's Next Green Wave.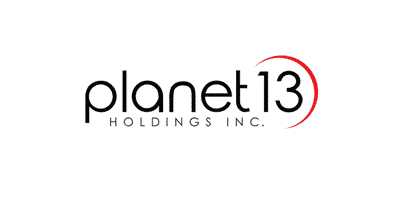 Planet 13 made $28.4 million in the second quarter of 2022, a 10.6% increase over the first. In Q2 2022, the company lost $2.0 million, compared to a net loss of $2.1 million in Q1 2022. In addition, the adjusted EBITDA in Q2 2022 was $3 million. The company's second and third dispensaries, which are scheduled to operate in Florida in May and June, are claimed to have just signed leases. On July 5, the company was successful in acquiring a 23,500-square-foot facility in Florida. Planet 13 is also putting together a proposal for the SuperStore expansion in Vegas to include a consumption lounge. In September the company produced its first harvest from its Nevada cultivation expansion.
PLNHF Stock Performance
PLNHF stock closed on October 28th at $1.177 up 5.09% in the last month of trading.  Currently, the stock has a 52- week price range of $1.03-$4.70 and is down 60.24% year to date. According to analysts at CNN Business PLNHF stock has a 12-month forecast median target of $2.33 per share. In this case, this would represent an increase of 97.99% from its last trading price of $1.177.
[Read More] 2 Marijuana Stocks For Your November 2022 Watchlist
Cansortium Inc.
Cansortium Inc., a cannabis firm established in Florida, focuses on premium cannabis. Currently, the corporation has offices in Texas, Michigan, and Pennsylvania. Cansortium is expanding into Florida and Pennsylvania this year with a $90 million loan and equity arrangement. According to the corporation, a dispensary is currently open in Fruitland Park, Florida. Cansortium operates 27 dispensaries in Florida, making it one of the state's largest dispensary networks. Fluent offers a wide range of high-quality consumables, full-spectrum extracts, cartridges, and lotions under the Fluent brand.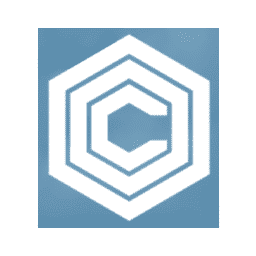 Cansortium reported record sales of $22.4 million in the second quarter of 2022, up 14% QoQ and 36% year on year. A new record of $10,2 million was reached in the second quarter. Adjusted EBITDA climbed 95% year on year and 64% quarter on quarter, with $4.3 million in operational cash flow. In 2022, the company expects adjusted EBITDA of $25-28 million and sales of $90-95 million. Florida's contribution increased by 33%, from $14.2 million to $18.8 million. In August, the company ceased operations in Michigan due to a challenging market.
CNTMF Stock Performance
On October 28th, CNTMF stock finished at $0.1615, down 5% in the past month of trading. The stock is now trading in a 52-week price range of $0.132-$0.775 and is down 75.90 percent year to date.
Making Better Short-Term Trades In November
When attempting to discover the companies with the greatest potential, reviewing a company's financials and press releases can be extremely beneficial. Before investing in a company, it must be extensively researched. Your investing outcomes can improve if you learn to use technical indicators and chart patterns. Because of the cannabis industry's rapid local and international expansion, short-term traders may profit from current market conditions. During a downturn, you may find it beneficial to become acquainted with a range of trading strategies. These could be the top marijuana stocks to watch in November.
---
MAPH Enterprises, LLC | (305) 414-0128 | 1501 Venera Ave, Coral Gables, FL 33146 | new@marijuanastocks.com