The Cannabis Industry Heading Into November
Are you looking for the top marijuana stocks for November? Extreme market volatility last month gave short-term traders fantastic opportunities. Heading into another FED week the market seems to have priced in a 75 basis point hike and pushed higher. As federal cannabis legislation moves forward on Capitol Hill, the volatility of top cannabis companies may currently rise. One aspect of the cannabis market that can offer opportunities for day traders and swing traders is marijuana penny stocks.
Many cannabis investors are currently trading marijuana stocks using short-term trading tactics in an effort to benefit from the current volatility. The present market prices of many of the major cannabis companies are comparable to those of penny stocks. Any shares of stock with a price of less than $5 are known as penny stocks. They are renowned for their strong volatility and may see significant daily price changes.
President Joe Biden recently announced that he would begin the process of pardoning everyone who has previously been found guilty of federal offenses involving minor amounts of cannabis. Additionally, Biden said he is requesting that other governors take like actions to dismiss marijuana possession cases at the state level. The fourth quarter of 2022 has seen a lot of interest in cannabis stocks as a result of this. The top three marijuana penny stocks to keep an eye on that gained the greatest traction in October are listed below.
[Read More] Best Marijuana Stocks To Buy? 3 With Upside Before November
Marijuana Stocks Showing Upside In October
Ayr Wellness Inc. (OTC: AYRWF)
Charlotte's Web Holdings, Inc. (OTC: CWBHF)
Glass House Brands Inc. (OTC: GLASF)
Ayr Wellness Inc.
Florida is the home of the well-known cannabis company Ayr Wellness Inc. Florida is home to 50 of the corporation's 67 marijuana-related enterprises. In order to grow in Illinois, the company also purchased Herbal Remedies Dispensaries, LLC. Ayr's Massachusetts-based dispensaries are now permitted to dispense vast quantities of marijuana for adult use. The company has opened its sixth operational, affiliated dispensary in Pennsylvania. Following authorization from Arizona regulators, Ayr's 86,000-square-foot processing and growing plant was scheduled to begin operations in December. On February 15, the company made a substantial acquisition in the beverage industry by purchasing Levia Cannabis Infused Seltzer.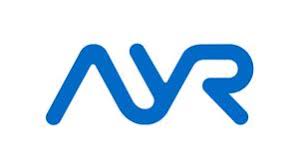 ARY reported a revenue increase of 20.6% from the second quarter of 2021 to $110.1 million for the second quarter of 2022. In addition, the gross profit rose from $40.3 million in Q2 2021 by 80.6%. The company's adjusted EBITDA for the quarter was $19.6 million, down 28.5% from Q2 2021. The company forecasts a roughly 10% sequential rise in sales, Adjusted EBITDA, and operating income from Q2 2022 to Q3 2022. The pace of ongoing growth will quicken in Q4 2022. AYR ended the quarter with $116.7 million in cash on hand. Ayr launched its national brand portfolio to the New Jersey market in October. The company will release the results for the third quarter of 2022 on November 10 before the market opens.
AYRWF Stock Performance
AYRWF stock closed on October 28th at $3.83 up 56.97% in the last month of trading. Currently, the stock has a 52-week price range of $2.30-$24.98 and is down 74.77% year to date. According to analysts at Tip Ranks AYRWF stock has a 12-month average price target of $11.07 per share. In this case, this would represent an upside of 189.03% from the last price of $3.83.
[Read More] Top Marijuana Penny Stocks For November? 3 To Watch Right Now
Charlotte's Web Holdings, Inc.
In the US, Charlotte's Web Holdings, Inc. is a market leader for hemp-derived CBD health products. While dominating the US CBD market for years, the corporation has primarily grown. Particularly Charlotte's Web offers high-end hemp goods made from genetic material obtained from American farms. This particular business transforms this into hemp extracts and is the proprietor of the top CBD brand in the US. Items from Charlotte's Web are available at more than 22,000 retail locations nationwide. The Brightfield Group claims that Charlotte's Web runs the largest e-commerce business in the CBD sector. With a 40% market share, e-commerce is also the dominant channel in the sector.

Net sales for Charlotte's Web were $18.9 million in the second quarter of 2022, down 21.8% from $24.2 million in the same 2021 period. Due to decreasing traffic year over year, direct-to-consumer eCommerce net sales decreased by $2.4 million, or 15.3%, to $13.3 million. This loss was, however, largely offset by stronger conversion rates, which rose 1.9 percentage points to 15.6%. Net sales from business to business reached $5.6 million after $0.9 million in returns reserve deductions. This was down $2.9 million, or 33.9%, from the prior year, in part due to the company's biggest retail clients receiving less comparable shipments. Instead of $15.8 million and 65.5% of revenue in Q2 2021, gross profit in Q2 2018 was $9.3 million, or 49.4% of revenue. The company will release its Q3 2022 results on November 9th before the open.
CWBHF Stock Performance
CWBHF stock is trading at $0.773 on October 28th, up 86.27% in the past month. The stock has a 52-week price range of $0.355-$2.168 and is down 24.22% year to date. According to analysts at CNN Business CWBHF stock has a 12-month average price target of $1.06 per share. In this case, this would represent an increase of 37.13% from its stated trading price.
[Read More] 2 Marijuana Stocks To Watch For Better Trading In November
Glass House Brands Inc.
Glass House Brands Inc., a vertically integrated cannabis and hemp business operates in a market with one of the country's quickest growth rates. The company focuses on the California market, where it develops cutting-edge, environmentally friendly brands to meet the needs of clients in various industries. Forbidden Flowers, Glass House Farms, and Mama Sue Wellness are a few of the company's well-known products. In September 2021, the company acquired a 5.5 million square foot greenhouse in Southern California. The new company's chief financial officer is Mark Vendetti. In December, PLUS, a well-known California edibles business, was bought for $25.6 million.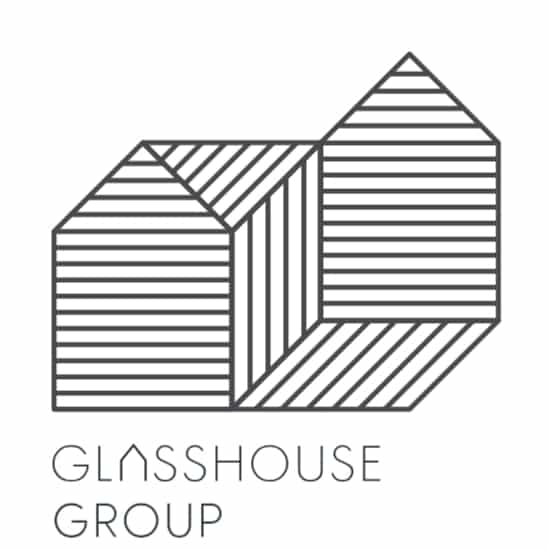 Glass House's net sales totaled $16.5 million in the second quarter of 2022, Glass House's net sales totaled $16.5 million, up 18% from the first quarter's $14.0 million but down 12% from the second quarter of 2021's $18.7 million. In Q2 2021, the gross profit was $0.3 million, in Q1 2022, $8.6 million, and in Q2 2022, it was $2.3 million. The company's gross margin in the second quarter was only 2%, as opposed to 27% in the first quarter of 2022 and 46% in the second quarter of 2021. The company's Adjusted EBITDA also increased, going from $2.2 million to $(6.4) million in Q1 2022 to $9.8 million in Q2 2021.
The business' SoCal Farm began harvesting its first crop in May, and in July, Glass House produced almost as much as it did throughout Q2. The purchase of the Morro Bay Natural Healing Center dispensary was completed by Glass House in September. After the Morro Bay dispensary agreement is finalized, Glass House will have 7 retail dispensaries by the end of the third quarter. The company will release its third quarter 2022 results on November 10th after the market close.
GLASF Stock Performance
GLASF stock ended at $3.50 on October 28th up 57.66% in the last month's trading. Currently, the stock has been trading in a 52-week range of $1.95-$6.54. At the present time, analysts from Tip Ranks are offering an average price target for GLASF Stock of $5.00 per share. In this case, this would represent a 42.86% change from its last trading price of $3.50.
Investing Short-Term In Pot Stocks
The most promising enterprises can be identified using press releases and financial data. You should thoroughly research the company before deciding on a position. Your investing results may improve as you gain experience using technical indicators and chart patterns. Short-term traders may profit from the current market conditions given the cannabis industry's quick local and international expansion. You could find it useful to become familiar with a variety of trading tactics during a downturn. The best cannabis penny stocks to add to your watchlist for November 2022 are those listed above.
---
MAPH Enterprises, LLC | (305) 414-0128 | 1501 Venera Ave, Coral Gables, FL 33146 | new@marijuanastocks.com