2 Marijuana Stocks To Watch As Things Progress For The Cannabis Industry
When it comes to buying marijuana stocks investors are on the hunt. Many investors are looking to fill their portfolio with cannabis stocks. This comes from the promise of federal cannabis reform. Back in 2020 more states went legal with has created new cannabis markets. Analysts project that each new state has the potential to reach over $1 billion in cannabis sales.
This has attracted people to capitalize on this opportunity. On a state-level, more cannabis legislation is being drafted so more states have the chance to join the industry. With more states that go legal, it opens more doors for more cannabis companies to develop new markets. Many multi-state operators are working to take part in new markets around the U.S. as more states go legal.
When business is good it can resonate well with how a particular cannabis stocks trade in the market. However, even though cannabis stocks are all the rage right now investors are still nervous to invest. This is due to some cannabis companies being in debt or not being a profitable as they expected. When this happens it causes uncertainty but this is also why you need to learn and research all you can to limit as much risk as possible.
Marijuana stocks are incredibly volatile meaning that a given cannabis stock can fluctuate in price quite often. Even though the cannabis sector is trending there are moments where dips can happen which seem to be the recent pattern. When dips occur like what happened early on Tuesday it presents a good chance to find marijuana stocks to buy at lower prices. With much anticipation for what's next with the cannabis industry, 2021 is looking like another year of innovation and growth. Below are 2 cannabis stocks to watch in 2021.
Cannabis Stocks To Watch In 2021
TerrAscend Corp. (OTC:TRSSF)
Indus Holdings, Inc. (OTC:INDXF)
TerrAscend Corp.
TerrAscend Corp. is a cannabis company that grows, processes, and sells medical and adult-use cannabis around the world. The company sells is cannabis products throughout Canada, the United States, and Europe. In recent news, the company has released its 2020 results which look to be promising for the future of TerrAscend. Some operational highlights include Q4 net sales of $65 million. This growth represents an increase of 28% quarter-over-quarter and 152% year-over-year. In addition to this, the company managed to report an adjusted EBITDA of $26 million representing a growth of 46% quarter-over-quarter. Overall the company had a full-year net sales of $198 million and adjusted EBITDA of $60 million.
"Our fourth quarter results demonstrate robust sequential revenue growth and continued expansion of EBITDA margins, which reflect the strong fundamentals of our business," said Jason Ackerman, CEO and Executive Chairman of TerrAscend. "During the quarter, we realized sales from key expansion projects in Pennsylvania, New Jersey, and California, that together with our pending entrance into the Maryland market, position the company for continued growth in 2021."
TRSSF Stock Market Update And Performance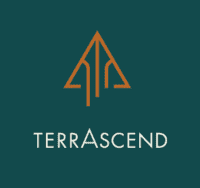 Trading over the last 2 months for the company has increased. The initial start to TRSSF stock climbing happened back in October but saw a big push in November. This increase in trading happened around this past election as well as in the midst of politics surrounding cannabis legislation. In January TRSSF stock had a nice rally up until the end of the month before dipping. Yet during this time TRSSF stock was still able to see gains of 20 percent for the month. As of February TRSSF stock is still pushing up in the market with current gains of 24 percent. As things, progress for the company 2021 is looking good so far for this cannabis stock to watch.
[Read More]
Indus Holdings, Inc.
Indus Holdings, Inc. was started back in 2014 and operated as a vertically-integrated cannabis company. The company has advanced production capabilities, including cultivation, extraction, manufacturing, brand sales & marketing, and distribution. Since October the company has picked up in trading which has led INDXF stock to see more gains. INDXF stock from October to the start of December fought through market volatility that produced gains of 122 percent.
This was a big jump in trading which led to more investors taking notice. During the trading in December, TRSSF stock started the month with some decent momentum before dipping in price later in the month. From the 15th to 31st of December TRSSF stock was able to recover from its slight drop in price to reach gains of 14 percent. Total gains made for TRSSF stock in December came to be a 3 percent increase in trading even though daily gains were higher.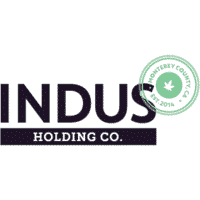 In January TRSSF stock was able to continue its upward climb with slight downtrends later in the month. The company was able to recover from its January dips which made for a total of 20 percent gains for the month. Currently, TRSSF stock is up in February and as time goes on things may change but as of now, the company remains a marijuana stock to watch.
---
MAPH Enterprises, LLC | (305) 414-0128 | 1501 Venera Ave, Coral Gables, FL 33146 | new@marijuanastocks.com