The ancillary industry on marijuana stocks has quickly shifted from being underground to quite a valuable asset to any investors portfolio. One of the main reasons that so many investors have decided to go with this route is due to the fact that these tertiary companies do not offer the same amount of volatility and exposure to the market as pure-play cannabis stocks do.
With that being said, there is still a large amount of value to be found around the industry, but these companies still remain quite underground compared to the largest ones in the market. The tertiary industry on cannabis covers all sorts of companies with everything from packaging to digital and more. All in all, these companies are a great place to start for anyone looking for an alternative investment in the marijuana market.
Leafbuyer Technologies, Inc. (LBUY) is one of the leading online platforms for anything that's related to the world of cannabis. The company operates a website that allows users to find the nearest dispensaries, get exclusive deals, and find out all they care to know about the substance. The company recently announced that they would be debuted their app, Greenlight, in the states of Colorado, Oklahoma and potentially more legal cannabis markets around the U.S.
Mark Breen, the COO of Leafbuyer stated recently that "Greenlight is one more way we provide industry-leading technology for our customers. The Greenlight initiative in Colorado provides more value to current and potential Leafbuyer clients." With the app, those who use it are able to preorder various products which allow them to then skip the line when they arrive at a dispensary.
Because of this, customers have been using this app quite frequently to completely overhaul the process of what it means to buy cannabis. Kurt Rossner, CEO of Leafbuyer stated that "In this fast-paced industry, we need to stay ahead of technology and continuously improve our offerings to drive more value to our clients. Greenlight is one more platform we have that separates us from our competition, inherently making Leafbuyer a more attractive option to dispensary clients nationwide." All in all, Leafbuyer remains an interesting potential buy for those looking to invest in an untraditional cannabis company.
Scotts Miracle-Gro (NYSE:SMG) may not sound like an underground company, and they aren't, but they have been working to up their game to enter the marijuana industry for some time now. The company traditionally has operated as a supplier to those who have a green thumb, but now through their subsidiary Hawthorne Gardening, they've been working to build their market on growing cannabis.
For starters, Scotts Miracle-Gro has a long established history on the stock market which makes them more of a baseline pick. The company is currently worth somewhere around $4.5 billion which does put them in a larger category of companies on this list. Their subsidiary, Hawthorne Gardening has shown growth of up to 84% in the last quarter or so, boosting the prices of the company as a whole to 33% year-to-date or so. All in all, Scotts Miracle-Gro is definitely a company to consider when looking at marijuana stocks.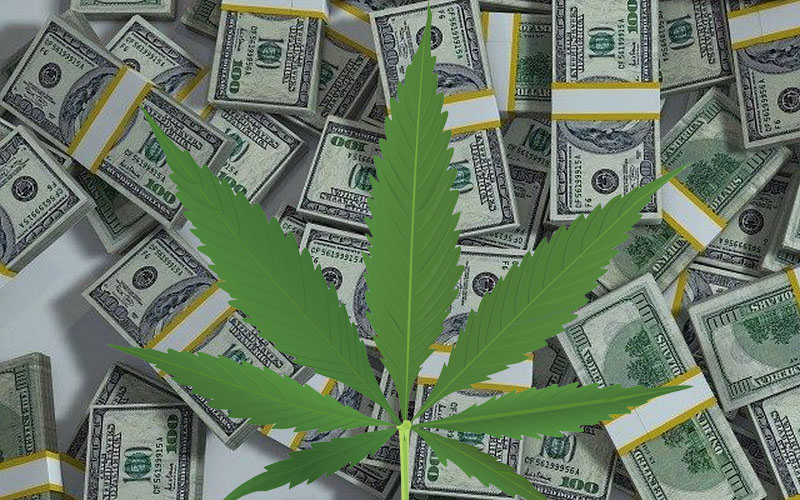 Pursuant to an agreement between an affiliate of MAPH Enterprises, LLC (owners of MarijuanaStocks.com), Midam Ventures LLC and Leafbuyer Technologies Inc., Midam is being paid $50,000 for a period of 30 days beginning November 1, 2018, and ending November 30, 2018. Midam has been paid an additional $50,000 and 40,000 common restricted shares of Leafbuyer Technologies, Inc. extending the contract another 30 days ending December 31, 2018. Midam has been compensated an additional $50,000 by Leafbuyer Technologies and has extended its period of coverage to January 31, 2019. Midam has been compensated an additional $50,000 by Leafbuyer Technologies and has extended its period of coverage to March 1, 2019. Midam has been compensated an additional $50,000 by Leafbuyer Technologies and has extended its period of coverage to April 1, 2019. We own 77,000 shares of Leafbuyer Technologies. We may buy or sell additional shares of (LBUY) in the open market at any time, including before, during or after the Website and Information, to provide public dissemination of favorable Information about Leafbuyer Technologies Inc.
---
MAPH Enterprises, LLC | (305) 414-0128 | 1501 Venera Ave, Coral Gables, FL 33146 | new@marijuanastocks.com